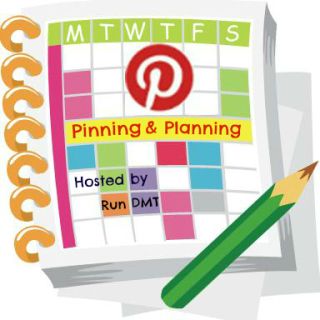 October has come and gone and now things have returned to somewhat normal routine for November.   There are still lots of fun things happening like races, 30 Days of Giving, a fitness challenge and of course, preparing for Thanksgiving.
Speaking of Thanksgiving, Camille of Growing Up Gabel and I are co-hosting a Thanksgiving food blog hop, Thankful for Good Food.  If you have some Thanksgiving favorites, we would love for you to link up and share them here or if you need some menu ideas for Thanksgiving, our Thankful for Good Food is a great place to start.
As for menus, here's what I'm planning this week.
M – Pasta Shells with Tomatoes and Cheese
T  – Turkey Tacos
W  – Crock Pot Turkey White Bean Pumpkin Chili
Th – Loaded Baked Potaoes
F – Pizza
What things are you cooking up this week?  Link up and share the delicious dishes you are pinning and planning to serve this week.
Plan your menu for the week and if you have some favorite food pins, add those too. Then, link up and share your post. If you're not on Pinterest, send me an email and I'll send you an invite.