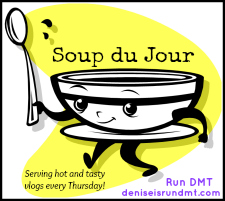 For this today's Soup du Jour, I'm serving up some push ups!  Jenny of Metamorfit and Run DMT are teaming up for a pushup challenge this March called, Pushing Our Luck.  We've created a Pushing Our Luck Facebook event for you to join and learn more details about the challenge, but basically, we're following the hundredpushup.com program.
Our pushup challenge starts March 1 but before beginning the challenge, I needed to perform an initial test.  The number of push ups I perform in the initial test along with my age will determine my level and starting point for the program.
I decided to record myself making a fool out of myself by smashing my face into the floor and demonstrating how lame and weak I am to document my starting point.  Hopefully, we will see some progress!
Having participated in the hundred push ups program before and even hosted a few push up challenges in the past, I decided to step up my game a bit by performing regular ol' manly pushup on my toes.  Watch my vlog and see how I did!
In this vlog, I performed 19 push ups. Based on that and my age, I am rank 3 and I should start at Week 1, Column 3, however, having completed this program numerous times, I could also start at Week 3 Column 1.  The number of reps are the same.  Granted in the past, I've performed the alternate girlie push ups, but there is some muscle memory there and I really want to step up my fitness game.  With that, I'm starting at Week 3 and Day 1 which starts tomorrow for me, March 1!
It's not too late to join the Pushing Our Luck Challenge!  Perform your initial test before the weekend, give yourself a day or two to rest and then start the challenge with us on Monday, March 4.  Hope to see you on the Facebook event page!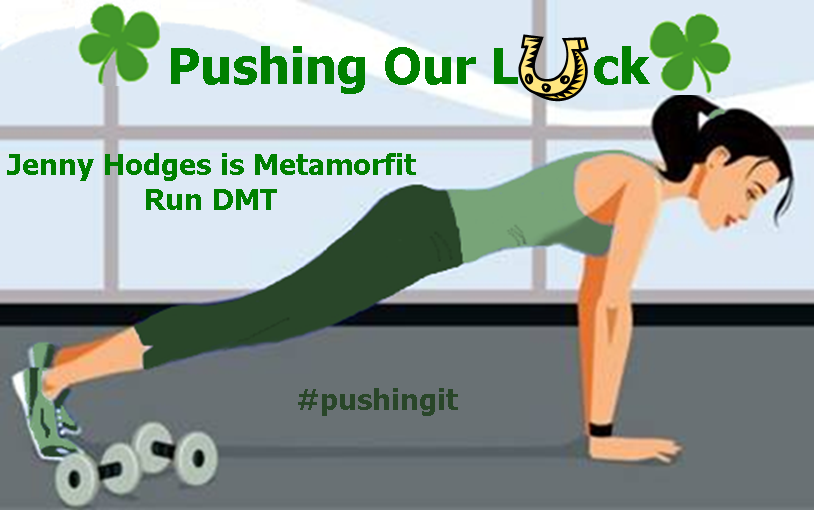 So, that wraps up this week's Soup du Jour. Don't forget to subscribe to my You Tube channel.
How about you?  What vlog are you sharing this week? Are you taking on any new fitness challenges this week?  Will you join the Pushing Our Luck Challenge?