It seems like it's been so long since I've done a Track Tuesday post.  Like FOREVER.  Well, it has been.  The last Track Tuesday post I shared was three weeks ago.  I'd like to tell you that I've been doing my sprints like a good little mother runner, but I'd be lying.
See, first the kids were home for Spring Break.  During that week, we had a lot of really fun long days and late nights and I couldn't find the energy to get up early and run.  Then, the following week, hubby was out of town.  I couldn't go off and run some sprints and leave the kids at home.
So, that may seem like a bunch of excuses to some, but that's the truth.  I tried to get creative with my work-outs while hubby was out of town by taking advantage of a weeklong trial pass at local gyms with childcare, like Family Fitness Center.  That's where I got my first taste of Body Pump which I loved!
Body Pump broke me.  I kid. I kid.  But I really did amaze myself as to how strong I am.  I've convinced myself that I can't lift and I have no upper body strength, but I was seriously amazed as to how much weight I can lift.  I am one strong mother runner.
After the Tuesday Body Pump class since I missed my speedwork session, I decided to try running some hills on the treadmill to prepare for Iron Girl.  Yeah, that sucked.  I tried to keep my speed at a 6 and then slowed to a 5 once the inclines came.  I think I did myself with that workout because I really felt in my shins afterwards.  No more treadmills for me for awhile.  I'll stick with big bad mama bridges.
Speaking of Iron Girl, I really hope I do well this Sunday.  Iron Girl will be my last half marathon until the fall when I run the Frankenfooter again in October.  This Sunday, I'm hoping to beat my previous Iron Girl time by at least 15-20 minutes but we'll see.  I'm not going to put pressure on  myself.  I'm just going to go out there and try my best.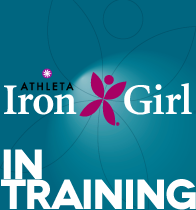 On Thursday, I went back for the second Body Pump class which also added a CXWORX component to it.  That rocked!  Again, I amazed myself as to how strong I am.  I guess all that ab loving and abtastic April challenge has paid off!
On Friday, I met my friend, Kat, at the YMCA for Body Combat, which my friend, Jackie, was teaching and she is an awesome Body Combat instructor.  I love the intensity of kick boxing, but I did something to the bottom of my foot near the arch.  For the rest of the class, I squatted more rather jumping.  I didn't want to risk injury.
On Saturday, I went back for the RPM class at Family Fitness, which was a really intense spin class, but the bikes were kind of crappy.  Unfortunately, I've been by spoiled by the beautiful bikes at Pura, which I've not been back to in ages due to our crazy schedule as of late and I really miss it.  I miss spin classes and riding my bike!
A few weeks ago, I received a Kona Kase as a FitFluential ambassador.  A Kona Kase is sunshine in a box.  Just look at the bright sunshiny color!
But if the color doesn't lift your spirits, maybe this Kona Kase quote will.
This Kona Kase came in real handy last week when I was a flying solo parent.  With all the morning madness on me, between dropping kids off at school and darting off to the gym, I didn't have time to eat.  So, I just grabbed one of the bars in the box so I had something in my stomach and to avoid skipping meals.  I still have some Shot Blocks and a few bars which will come in handy this Sunday at Iron Girl.
Visit konakase.com to learn how it works and to place an order.  For only $15 a month, a Kona Kase will arrive at your doorstep each month, which is such a great price considering all the goodies inside and the time saved shopping.  All Run DMT readers will receive for 50% off your first month order with the coupon code Taylor5.
There's still a few days left to receive your April Kona Kase by the 15.  Place your order by April 9 and you will enjoy these items:
Zing Bar
Barbara Llewellyn Premium Cashews
Powerbar Energy Blend
Picky Bars
TRAChealth
Rickland Orchards
SoyJoy
Journey Bar
And now for today's Track Tuesday speedwork.
Total Distance 3.2 miles
1.1 mile warm up
Time 11:42
Ave Pace 10:38
Lap 1 – 0.25 mile
Time 1:52
Ave Pace 7:30
Lap 2 – 0.25 mile
Time 2:00
Ave Pace 8:02
Lap 3 – 0.25 mile
Time 2:03
Ave Pace 8:16
Lap 4 – 0.25 mile
Time 2:02
Ave Pace 8:10
1 mile cool down
Time 10:19
Are you slacking or tracking? Any new workouts for you?
*Also linking up at*