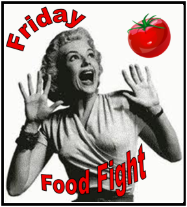 Disclosure: I received a copy of Cooking With Coconut Oil as part of FitFluential Ambassador opportunity. The opinions shared are my own.
For me, cooking with coconut oil is still a relatively new procedure and an ongoing kitchen experiment. Its sweet aroma and taste adds sweetness to most foods, which may take some getting used for others wanting to dabble in the cooking with coconut oil movement. On most occasions, I typically use coconut oil in curry dishes and for my healthy baked plantains but sadly, not much else.
When the opportunity presented itself to review Cooking With Coconut Oil by Elizabeth Nyland of Guilty Kitchen, I was excited to learn additional ways to use it.  Right from the start, Elizabeth takes all the guess work and mystery out of how to use this heart-healthy oil, including how to select the right type of coconut oil (organic, cold-pressed, unrefined coconut oil).
The photos in the cookbook are outstanding and the recipes are simple to follow.  Eagerly I dog-eared several recipes I wanted to try with the first being her Sweet Potato-Crusted Quiche.
What that name doesn't tell you is that there is also spinach and bacon in this quiche. So although it is paleo, it's not vegetarian. *Insert sad face for the vegetarians.* However, the quiche could easily become a vegetarian dish by omitting the bacon, but I can't guarantee it being the same satisfying Sweet Potato-Crusted Quiche.
Much like coconut oil, I dabble in some things paleo but I haven't bought into the whole idea just yet. With my mission of trying to eat less bad carbs, paleo recipes definitely intrigue me and tasty ones like this Sweet Potato-Crusted Quiche could make me a convert. (I still can't believe bacon falls under the paleo, eating clean umbrella.)
Before I proceed with this recipe review, I must tell you my small quiche confession. My version of this Sweet Potato-Crusted Quiche was not truly paleo. *gasp* Due to severe nut allergies in our house, I omitted the almond milk and substituted it with 2% milk. Since most quiche recipes require heavy cream, I thought it needed some kind of fat, which the almond milk would offer.  I wanted it to remain relatively low fat and still have the texture of a full fat quiche which is why I used 2% milk.
So let's talk sweet potatoes. I am seriously in love with all the uses these amazing little orange spuds offer, not to mention how healthy sweet potatoes are and this sweet potato crust just surprised me. Even without flour, shredded sweet potatoes make a delicious, rich crust and a fabulous base for this quiche.
I cleaned, rinsed and peeled the sweet potatoes before I shredded them in a food processor. The directions didn't specify skin or no skins, so I just saved the dinnertime drama with my kids and peeled the sweet potatoes.  For the herbs, I used chives only.
Before beginning this recipe, be warned. The bacon and sweet potato crust need to be prepared ahead of time, therefore, you need to carve out time required to complete this two-part recipe.  The crust needs to bake for 35 minutes or so before you assemble the quiche. I baked the crust and allowed it to cool before I added the ingredients for the quiche.  For busy moms, you could bake the crust in the morning or the night before and then assemble the quiche ingredients at dinner time.
But why save it for dinner?  It makes a wonderful brunch item too.  I just need to find a nice paleo cocktail to pair with it.
Recipe by Elzabeth Nyland of Guilty Kitchen featured in Cooking With Coconut Oil

Sweet Potato-Crusted Quiche
Cuisine:
Paleo, Gluten-Free
Prep time:
Cook time:
Total time:
Recipe featured in Coconut With Coconut Oil - Delicious paleo quiche made with coconut oil, sweet potato, bacon and spinach.
Ingredients
1 pound sweet potatoes (about 2 large or 3 medium), grated
1 Tbsp coconut oil, melted
9 eggs (or 8 eggs + 2 eggs whites), divided
Sea salt and fresh-cracked pepper to taste
¼ cup almond milk (or 2% milk)
2 Roma tomatoes (1/2 cup), diced
6 strips thick-cut bacon, cooked and diced
2 ½ oz fresh spinach, chopped
2 Tbsp chopped fresh herbs such as basil, oregano and chives
Instructions
Preheat oven to 400 degrees. Grease a 9-inch pie dish. (Glass works well.)
In a large bowl, mix grated sweet potatoes, coconut oil, 1 egg (or 2 whites) and salt and pepper to taste. Press into the pie dish and bake for 35 minutes or until slightly golden and crispy on the upper edges. Remove from oven and set aside to cool.
In a separate bowl, whisk the remaining eight eggs, sea salt, pepper and milk. Stir in tomatoes. Bacon, spinach and fresh herbs; pour over crust and return to oven.
Turn oven down to 375 degrees and bake for 40-45 minutes or until most of the egg is set and firm, jiggly but not wet to the touch. Remove from oven and allow to stand for 30 minutes before serving.