It's National Hispanic Heritage Month!
To honor the occasion, the Tampa Bay Bloggers will be co-hosting a Twitter Party with author Organic Melinda on Tuesday, October 15 at 9:00 pm EST.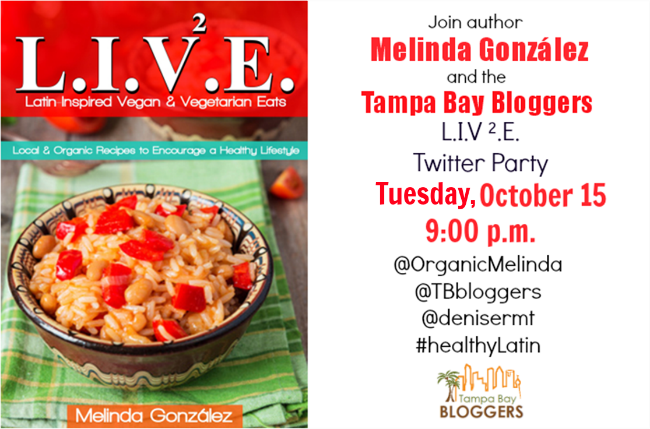 Since we will be discussing ways to make Latin healthy during the Twitter party, it prompted me to share my Healthy Baked Plantains recipe.
In any Cuban restaurant, plantains are THE side dish, however, plantains prepared in shortening or deep fried in lard would never be considered a healthy food.
Take them out of the deep fryer and like their bananas cousins, plantains are high in fiber and rich in potassium.  Plantains are also a great source of Vitamin A, beta-carotene, Vitamin B6 and calcium.  Plus when you prepare plantains with coconut oil instead of shortening, you add immune boosting properties and cholesterol lowering agents to this already good for you food.
When talking healthy food, plantains the superfood should be served as a side dish to every dinner.  Wait. Forget side dish!  This superfood should be the main course!
Serve them with a high-protein, high fiber food such as black beans and you have a plate full of superfood goodness.
Healthy Baked Plantains
Cuisine:
Vegan, Healthy, Side Dish
Prep time:
Cook time:
Total time:
A healthy alternative to a traditional Cuban comfort food side dish.
Ingredients
2 Tbsp Puritan's Pride Coconut Oil
2 ripe plantains
Kosher salt (optional)
Instructions
Preheat oven to 400 degrees.
Prepare a baking sheet by brushing a light layer of coconut oil onto sheet.
Peel and slice plantains into ¼ slices. Lay each slice onto greased baking sheet about a half inch apart. Lightly bush tops of plantains with additional coconut oil.
Bake in oven for about 15-20 minutes or until golden brown.
Using a spatula, gently remove plantains from baking sheet. Sprinkle with Kosher salt, if desired.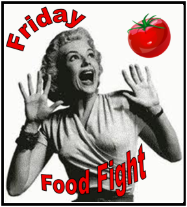 Thanks for joining our weekly Friday Food Fight! Can't wait to see what everyone is flinging this week! 

*Also submitted at*