Since I've been fighting a chest congestion related to my allergy induced asthma for nearly two weeks, it's been almost a fortnight since I last ran. On Sunday, I faced Iron Girl Half Marathon with two weeks off from running and a hacking cough.
Running with a wet, barking cough similar in sound to a nasty smoker's cough certainly wasn't pretty and probably not the smartest thing I've ever done. Actually, it's probably the second dumbest thing I've ever done. Remember when I attempted to run a marathon with plantar fasciitis?
But then they don't call me Tenacious D for nothing! Well, if they don't call me that, they will once everyone hears how I tried to run an Iron Girl Half Marathon given my mental and physical state.
Although running with asthma by no means makes me Flo Jo, it does make me a hard core idiot runner. Some runners I know would have deferred given the same situation rather than produce a less than stellar finish time on their personal running record.  Not me; I had to prove to myself that I could do it, even if I passed out trying. Or more likely, wind up in the medical tent for an emergency breathing treatment after crossing the finish line.
Despite all the training I put into trying to beat those Iron Girl bridges and hoping to PR, none of that mattered when now my only hope was to finish and avoid taking a DNF. With that determination, I coughed the entire 13.1 miles and ran about a 12 minute pace. And at some point, I came to terms to being The Walker, all due to a medal and my pride.
"Ooh, crazy's what they think about me
Ain't gonna stop cause they tell me so"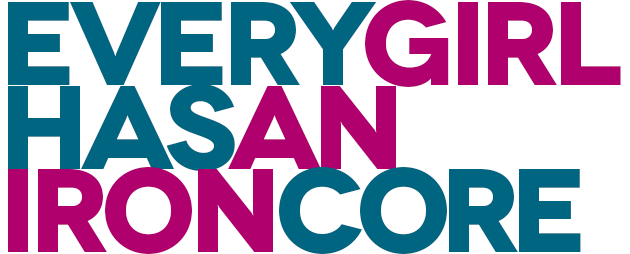 Have you ever deferred a race for health reasons and/or injury?
Stay tuned for a full Iron Girl Half Marathon recap tomorrow.