When I first tasted Florida Cane Vodka Orlando Orange last year at the Florida Cane Vodka tasting room, I thoroughly enjoyed the velvety smoothness and ever so light sweetness of the vodka. As the case with most of the Florida Cane Vodka artisan flavors, this premium vodka is the type you can pour over ice and enjoy straight up. Although due to the craftsmanship spent into developing these gorgeous spirits, all the varieties of the Florida Cane Vodka also make some truly exceptional cocktails.
On a whim, Iron Chef Allan and I omitted the usual Petron Citron from our homemade margarita mix and replaced with a bit of Florida Cane Vodka Orlando Orange. The results produced a lighter, crisper margarita rather than an overly sweet margarita.
I have to say, it was a winner in my books.
Now

ORANGE 

you glad I shared our Florida Cane Vodka Orlando Orange Margarita cocktail recipe with you in time for Cinco de Mayo?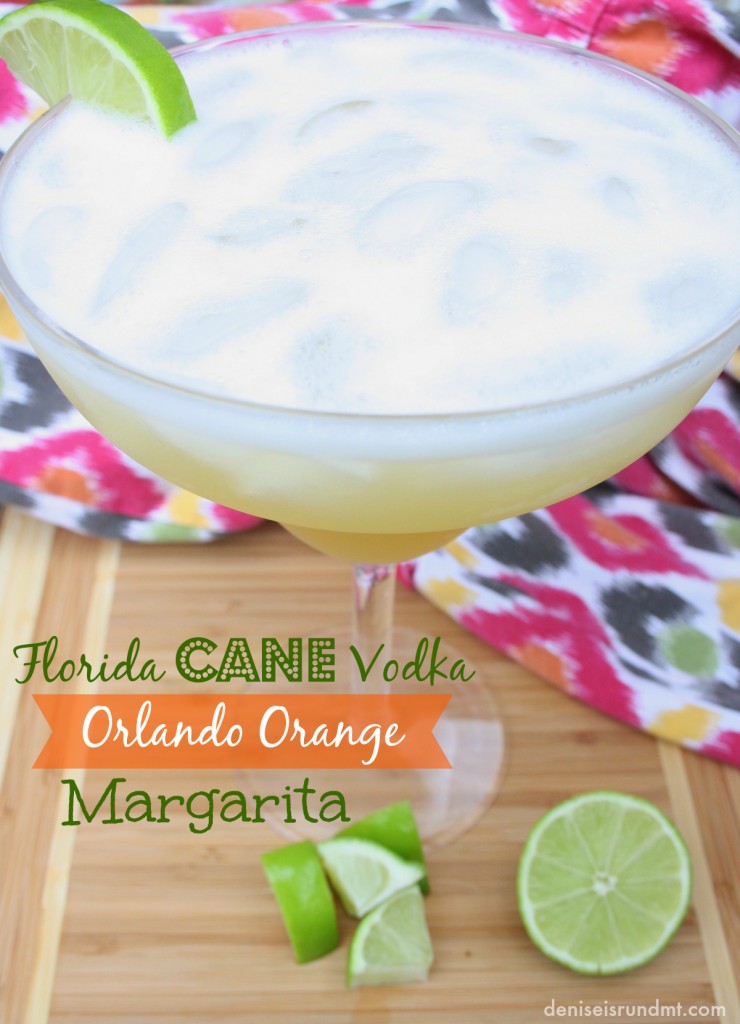 Iron Chef Allan's Margarita Mix
Prep time:
Cook time:
Total time:
Traditional margarita mix made with key lime juice and agave.
Ingredients
1 - 16 oz Nelle's Key Lime Juice
¾ cup agave
¾ cup orange juice
5 cups water
Instructions
Combine all ingredients and bring to a bowl. Remove from heat and allow to cool completely. Store in an airtight container. Mixture will keep for six weeks. (If consuming all of the mixture immediately, there's no need to boil the mixture.)
Florida Cane Vodka Orlando Orange Margarita
Traditional margarita made with Florida Cane Orlando Orange Vodka rather than Petron Citron.
Ingredients
4 oz Iron Chef Allan's Margarita Mix
1 ½ oz Espolon Reposado Tequila
1 ½ oz Florida Cane Vodka Orange Orlando
Lime, cut into wedges
Ice
Salt (optional)
Instructions
Fill a pint glass (16 oz) with ice. Add tequila and vodka. Top up with margarita mix. Add a twist of lime.
Pour contents in a shaker. Shake well.
Pour into pint glass or a salted margarita glass.