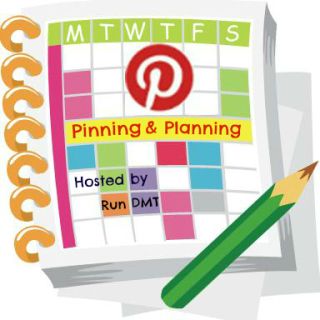 It's act two of another crazy week in the Run DMT house.  Once again, I'm keeping our dinners simple and healthy (and unprocessed as much as possible) since the weekend ahead will probably be anything but healthy.
Friday night, my youngest daughter and I are camping with her Brownie troop which means my long run will happen in the wee early hours of Friday morning rather than Saturday.  Camping with twenty 6 and 7 year olds, means many main courses with mac 'n cheese and hot dogs. *sigh*  Maybe, I'll pack some homemade granola to keep me regular and keep my arteries from clogging.
Then, on Saturday night, we're hosting our annual Halloween adult party.  So, this weekend will serve two days of unhealthy eating which will be washed down with some binge drinking on Saturday night.
With the Halloween party less than a week away, there is still so much left to do to prepare for it.  I need to make or buy decorations, buy food and drinks, prepare a dreadful dish or dessert and of course, there's tons of cleaning to do.  Maybe I'll just leave things the way they are in my house because as busy as we've been, things already look pretty scary around here.
Here's this week's menu:
S – BBQ Pulled Chicken with Low Fat Coleslaw
M – Skinnytaste's Mushroom Stroganoff
T – Roasted Tomatoes with Shrimp and Feta on crusty bread served with Greek salad
W – Skinnytaste's Crock Pot Turkey White Bean Pumpkin Chili
Th – Baked Chicken Parmesan with Pasta
F – Pizza
Are you keeping things simple too this week?  What delicious dishes are you pinning and planning to serve?
Plan your menu for the week and if you have some favorite food pins, add those too. Then, link up and share your post. If you're not on Pinterest, send me an email and I'll send you an invite.