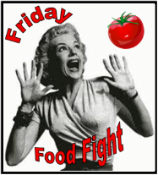 We're in the thick of zucchini and squash season here in Florida, which is evident in our local supermarket ads.  Every week, Publix posts great prices for the zucchini which has me searching for new ways to serve the veggies.
Roasting is still my favorite so when I found this recipe for Cumin-Lime Zucchini Quesadillas, I tweaked it a bit to make the recipe roasting ready.
The zest of the lime combined with the honey sets this apart from your typical quesadillas.  A sprinkle of fresh cilantro sandwiched between the cheese and zucchini offers a sweet and savory summertime taste no matter the season.
Roasted Honey Lime Zucchini Quesadillas
Recipe type:
Dinner, entree, appetizer
Prep time:
Cook time:
Total time:
Sweet and savory roasted zucchini sprinkled fresh cilantro and sandwiched between the cheesy, crisp tortilla.
Ingredients
3 medium zucchini
¼ cup olive oil
Juice of two limes
1 tsp lime zest
1 garlic, minced
1 Tbsp honey
2 tsp cumin
¼ tsp crushed red pepper flakes
1 tsp salt
¼ black pepper
¼ cup reduced fat Monterey Jack cheese, grated
¼ cup fresh cilantro, chopped
10-inch tortillas
Instructions
In a large bowl, whisk together olive oil, lime juice, zest, garlic, honey cumin, red pepper flakes, salt and pepper.
Slice zucchini into ¼ inch slices, lengthwise. Place zucchini in bowl with lime mixture and marinate for at least 30 minutes.
Heat oven to 400 degrees and prepare a baking sheet with cooking spray. Place zucchini slices on sheet and roast zucchini for 10 minutes each side or until browned. Remove from oven.
Heat a flat electric griddle to 250-300 degrees. Lay tortillas on griddle and sprinkle about a tablespoon of jack cheese on one half of each tortilla.
Once cheese begins to melt, lay a few slices of zucchini and a sprinkle of cilantro over the cheese. Sprinkle another tablespoon of cheese over veggie and fold tortilla in half.
Flip tortilla to melt cheese over the zucchini, about two minutes.
Once cheese is fully melted, remove from griddle and cut into thirds. If there are any extra roasted zucchini slices, serve on the side with quesadillas.
Thanks for joining our weekly Friday Food Fight! Can't wait to see what everyone is flinging this week!



*Also submitted at*