Last week was a really light fitness week for me.  Other than last week's speedwork, laps my kids running club, the Love My Abs challenge and the Gasparilla Half Marathon, it was a relatively low-fitness week.  If you count housework and running after a two year old, then I guess I did a bit more.
Housework and running after a two year old may seem like lame excuses, but I have this nifty little Fitbit that would disagree with you.  It tells me how many steps/miles I walked, how many calories I expended and how many calories I can take in.  Now, as much running as I do, I typically don't worry about my calories.  Also, my Garmin tallies up my calories burned during my runs.  But on days when I don't or can't run (like today), it's nice to know that I have done something and according to my Fitbit, it totally counts.  Plus, it smiles at me when I move and that make me smile too.  Expect a post with more details about how it works and my review of the Fitbit in another post.
This week, we wrap up February's Love My Abs Challenge.  I'm up to 250 reps including bicycle crunches, cross-over crunches and regular ol'crunches and I can plank for about 1:30-2:00.  Here's a collage of the four week progress.  I wore the same sweatpants for each photo because I always have a muffin top in those pants and I wanted to lose the love handles.  I think I did pretty good.  You can definitely seem some progress.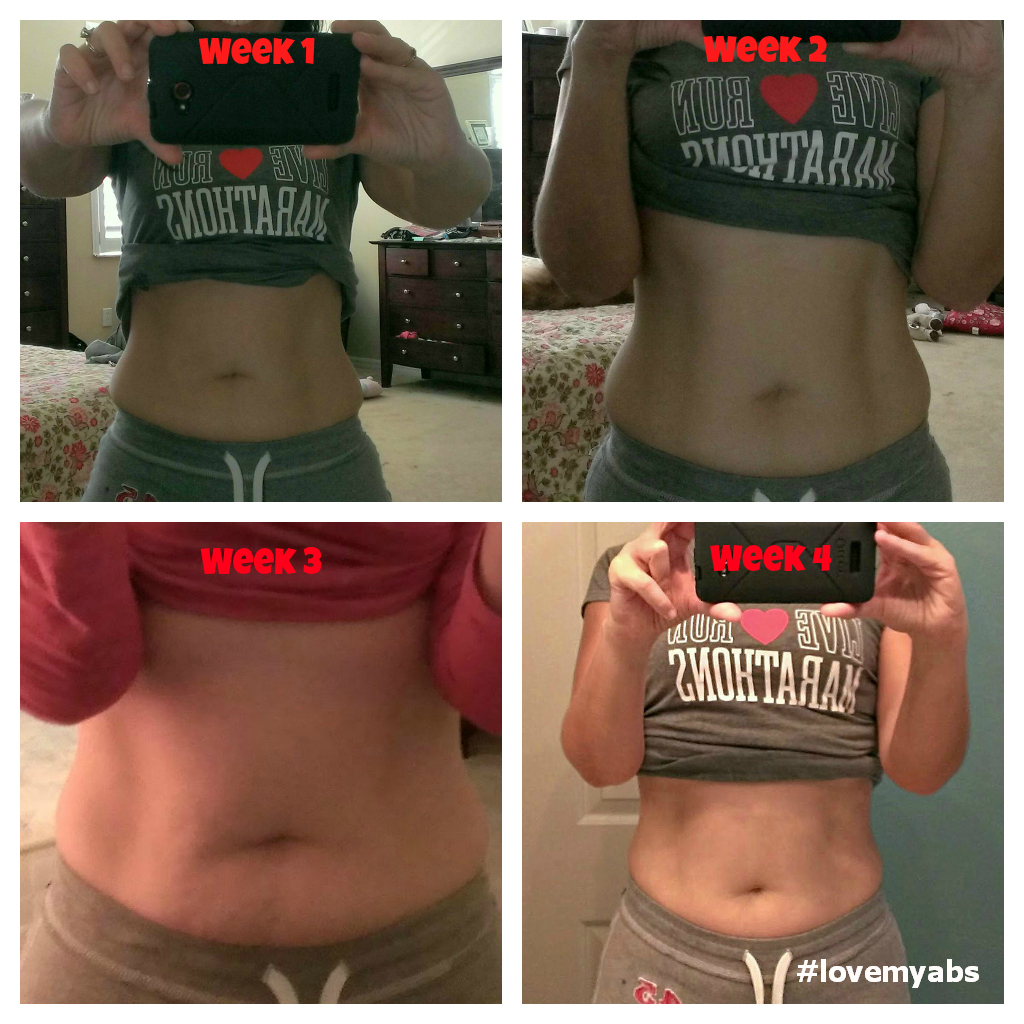 Even with the #lovemyabs challenge winding down, I'm still going to show my abs some daily love (or at least 3 times a week) because Spring Break and swimsuit season is only a few weeks away!  ACK!
For March, we're Pushing Our Luck with a push up challenge.  Once again, I'm teaming up with Jenny of Metamorfit to host another fitness challenge.  The hundred push up challenge is one of my favorite fitness challenges, because my arms show progress so quickly and I feel so strong through the process.  I feel like a super woman!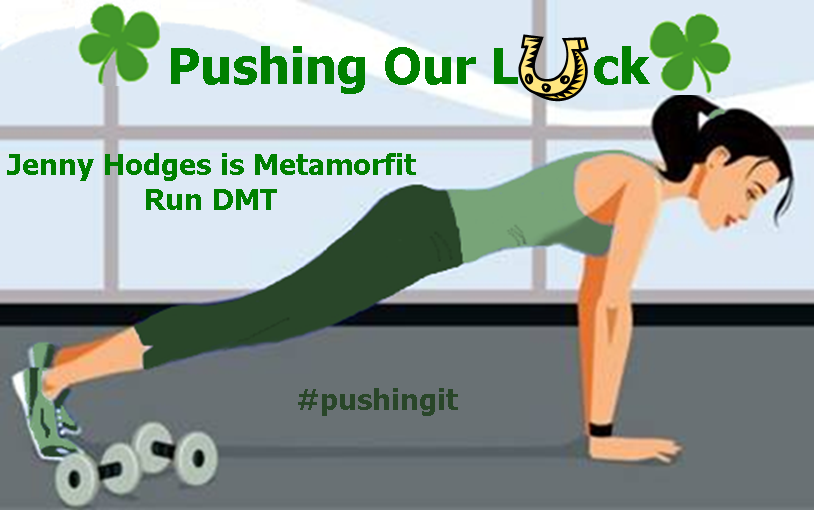 Come push your lick with us!  To learn more and join the challenge, visit the Pushing Our Luck Facebook Event Page.  On Thursday, I post the vlog of my initial test for this week's Soup du Jour Vlog Hop Post.  So stayed tuned for that!
Our Track Tuesday speedwork was rained out this morning.  Therefore, I have nothing to report and since hubby is out of town, my training runs are a no-go.  It's days like this I wish I had a gym membership, because it looks like another fitness flop week for me.  Thank goodness my Fitbit will say otherwise and log some activity. 🙂
I hope you're having a better fitness week than me.
What's your go to indoor workout when the weather isn't the best for running outdoors?
*Also linking up at*