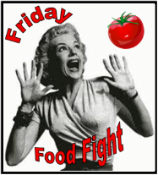 I love chicken pot pie, but ironically we never ate it growing up.  It's one of those comfort foods I learned to love in my college days, although it was probably a Healthy Choice version that I loved and lived on during my university years.
During my teaching days, I would pack Amy's Kitchen Vegetable Pocket Sandwich in my lunch.  These days, its Sweet Tomatoes Chicken Pot Pie Soup served over a warm buttermilk biscuit that I can't resist for lunch.
So when I stumbled upon Skinnytaste's Chicken Pot Pie Soup recipe, I was thrilled to find a low fat way to enjoy my favorite comfort food without all the calories and fat.  Unfortunately, I am sad to report this was another Skinnytaste dish that didn't quite do it for me.  But I desperately wanted it to work!  Therefore, I decided to revamp Skinnytaste's recipe with my own touches and flair, but still keeping it a low fat recipe.
I used some of her techniques, like the flour slurry, but I made some basic changes beginning with the vegetables.  I sautéed the onions and celery to create a base for the soup.  Once the veggies were soft and translucent, I added sliced white mushrooms instead of bella and cooked them until soft.
In another pan, I prepared chunks of chicken breasts by sautéing them in some olive oil, garlic and thyme.
I omitted the bouillons cubes and replaced it with 2 cups of chicken stock.  I also  omitted the potatoes and replaced it with gnocchi for a thicker, chunkier comfort food soup.  And for some extra body, I added a splash of sherry to give the soup a bit more body.
And with that, we have a winner!
Chicken Pot Pie Soup
Cuisine:
comfort food, soup
Prep time:
Cook time:
Total time:
A low fat version of a favorite comfort food.
Ingredients
1 lb chicken breast, cut into 1" chunks
1 garlic clove, minced
¼ cup flour
2 Tbsp olive oil
½ cup cold water
2 celery stalks, chopped
1 medium chopped onion
1 pint sliced mushrooms
2 cups chicken stock
10 oz frozen classic mixed vegetables (peas, carrots, green beans, corn)
½ tsp fresh ground pepper
1 tsp salt
1 tsp thyme
4 cups fat free milk
2 Tbsp sherry
1 package gnocchi
Instructions
Create a slurry by combining ½ cup cold water with flour in a medium bowl and whisk until well blended. Set aside.
Heat 1 Tbsp olive oil in a non-stick skillet. Add garlic and sauté for about a minute. Add chicken breast chunks and salt, pepper and a pinch of thyme. Sauté for about minutes or until no longer pink. Set aside while preparing soup.
Heat olive oil in a large stock pot. Add chopped celery and onions and sauté until soft and translucent. Add mushrooms and sauté until soft.
Add chicken stock, thyme, pepper, salt and frozen vegetables and bring to a boil. Cover and simmer on a low heat until vegetables are soft, about 20 minutes.
Add 2 Tbsp sherry, milk and slowly whisk in slurry, stirring well. Slowly return to boil. Then, add chicken and gnocchi. Cook until gnocchi floats, about 5 minutes. Add salt and pepper to taste.
Serve with warm drop biscuits.
Thanks for joining our weekly Friday Food Fight! Can't wait to see what everyone is flinging this week!
*Also submitted at*