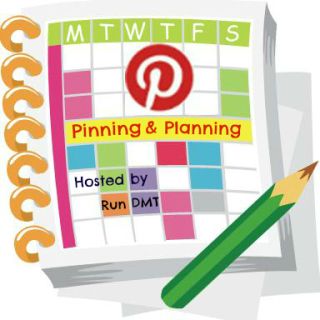 Remember last week's plan for a busy Spring Break week and healthy meals on the go? Well, let's just say it was a good "plan".  More than I would have preferred, we did a lot of dining out last week.  So this week, we'll be back to business as usual with quick and healthy meals.  I just need to finish off the last of the Easter candy first.  And I need to do something with these colored hard boiled eggs.
For the next three weeks, hubby has a crazy traveling schedule.  He flies to NY this week, Arizona next week and California the following week.  Therefore, for my own sanity, dinners need to be simple and kid-approved this month.  Healthy easy meals with little prep work and little clean up would be sublime.
Speaking of sublime, the Tampa Bay Bloggers and I are getting a sneak peek sampling at Datz Dough this week.  Then on Saturday evening, the Tampa Bay Bloggers have been invited to tour Keel and Curley Winery.  What did I say about quick and healthy meals?
Datz tweeted a great quote to me the other day.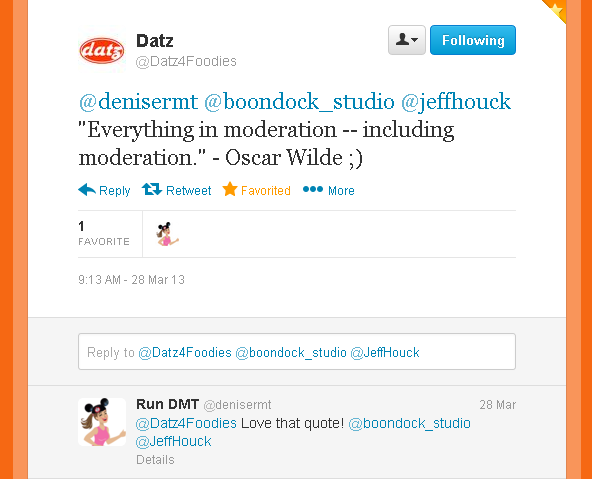 I'll drink some Keel and Curley blueberry wine to that!
Here's our dinner menu plan for the week:
S – Easter Sunday
M – Skinnytaste's Pasta with Asparagus
T – Avocado Egg Salad Sandwiches and Cream of Tomato Soup (Joy of Cooking Recipe, not the can)
W – Ground Turkey Chili
Th – Datz Dough and draft beer for dinner  😉
F – Pizza
S – Keel and Curley Winery and Tour and Tasting
What food will you be enjoying in moderation? Are you starting April as a unhealthy fool or on the right healthy foot?  Link up and share the meals you are pinning and planning this week.