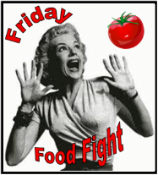 Ground Turkey Chili is my go-to dinner. Everyone eats it without complaint.  My kids love with it piles of shredded cheddar cheese and a dollop of sour cream, which masks any heat.  I prefer my chili with a dash (or two or three) of hot sauce or topped with some salsa. Depending on my mood, I'll serve it over brown rice or white rice. Thankfully, my kids will eat it with either rice.
Back in my vegetarian days, I prepared this with tofu crumbles.  Made with either turkey or tofu, this dish is packed with protein and only takes about 30 minutes to prepare.  It's perfect for those crazy busy schedule days.  You can prepare it the morning and reheat it when you return home.  The leftovers make great nachos and the leftovers freeze well too.
Low Fat Ground Turkey Chili
Prep time:
Cook time:
Total time:
A quick, healthy and flavorful chili dish made with lean turkey.
Ingredients
2 Tbsp extra virgin olive oil
1 lb 99% lean ground turkey
1 – 15oz can pinto beans, rinsed and drained
1 large onion, chopped
2 garlic cloves, minced
2 tbsp chili powder
4 tsp ground cumin
½ tsp ground cinnamon
½ tsp ground ginger
½ tsp paprika
2 Tbsp cider vinegar
1 carton Pomi chopped tomatoes
1 tsp Kosher salt
½ tsp black ground pepper
Instructions
Heat olive oil on in a large skillet on a medium to low heat. Add onions and sauté until translucent. Stir in garlic and cook until fragrant.
Add turkey to pan. Chop and stir turkey to combine with garlic and onions. Cook until no longer pink.
Add spices stirring through meat. Add cider vinegar and cook for a minute. Stir in chopped tomatoes and pinto beans. Simmer uncovered for 5 minutes. Serve over rice.
*Also submitted at*