It's been awhile since I posted a Track Tuesday post.  The week before Iron Girl Triathlon, I took a week off to rest.  I seriously needed the break.  I had so much going on in my personal life between deadlines for compensated blog posts, growing my Run DMT brand and timeline issues with developing the Tampa Bay Bloggers that I needed to redirect my focus which meant taking a break in training.
Funny little side note about taking breaks from training, I noticed a pattern with my much needed resting weeks that I opt to take.  They often fall right around the time I'm due to start my period.  Have any of you other lady runners noticed that?  Maybe the men notice it with their lady running partners. I should start tracking this pattern to actually make it a scientific study.
Speaking of scientific study, Allana started planning her science project.  For the past couple of years, she's been obsessed with growing mold for science projects.  It's so gross.  I was afraid to go near her mold investigations for fear of going into anaphylactic shock.  Thankfully this year she has moved away from mold!  Instead, she's making paper airplanes using paper of different weight and performing multiple trials to see if the type of paper effects how far a plane flies.  To avoid human error with the trials (the control), Allan purchased an electric paper airplane launcher.  How cool is that?!  I'd rather pick a ton of paper airplanes off the floor than deal with mold one more time!  My asthma thanks her!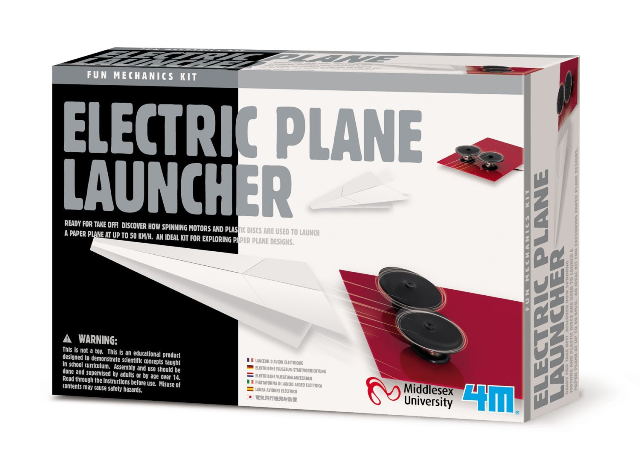 I began A1A marathon training this week.  Actually, I kicked it off last week with my Race for the Cure 15K (recap to follow), but this week I will go for 11 miles. Then, I am going to run back to back weeks of 13.1 miles, one for the Doctor Who Virtual Marathon and the Frankenfooter Living Dead Challenge.

As for my marathon training plan, I've created my own hybrid plan using the best of all the plans out there and incorporated Yasso's 800 to achieve my goal of a 4 hour marathon.   If I can keep up the speedwork like I had last week, it's totally doable.
1 mile warm-up
Time 9:50
Lap 1 – 0.50 – Time 3:56
Ave Pace 7:53
Lap 2 – 0.50 – Time 4:11
Ave Pace 8:22
Lap 3 – 50 – Time 3:58
Ave Pace 7:58
Lap 4 – 0.50 – Time 3:48
Ave Pace 7:37
Lap 5 – 0.50 – Time 4:02
Ave Pace 8:06
Lap 6 – 0.50 – Time 3:57
Ave Pace 7:55
1 mile cool down, Time 9:50
Last Wednesday, I went to Body Pump and my triceps were killing me for 3 days after the class.  I love it when my triceps scream and my bingo arms burn! They better firm up or there's more coming where that came from and heavier too.  "Let that be a lesson to you, triceps.  You better stop waving before my hand does or you are in for a world of hurt!"
On Thursday, I met the Striders for my weekly tempo torture run.  Between Iron Girl Triathlon, some kick ass sprints and Body Pump my legs were toast.  I could barely move or at least that's how it felt.
6 miles
Time 59:29
Ave Pace 9:55
Max Pace 7:28
Friday, I rested and on Saturday, I participated in Race for the Cure 15K challenge (recap to follow).  Sunday, I rested again but Monday I met Heather for an easy 4 miles.  The run felt good but the humidity was horrible.
4 miles
Time 42:02
Ave Pace 10:30
Max Pace 8:39
Yesterday was Track Tuesday but unfortunately my Garmin was dead so I have no times to share, however, I can tell you that my 800s were all just under four minutes.  I ran 1 warm-up mile, 4x800s, 2x400s and 1.5 miles cool down for a total 5 miles.  Again, the humidity just killed us.
All my runner friends are complaining about the heat.  Fall still hasn't arrived here in Florida yet and it's still so crazy hot and humid.  Please let fall find us so our runs can be so much nicer and faster.