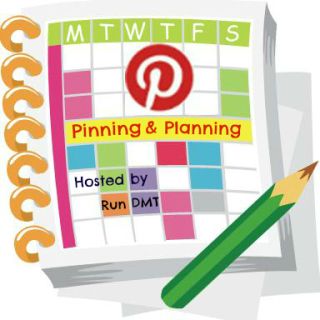 Where did the first quarter of the year go? I cannot believe we are into April already and Easter is only two Sundays away!  MADNESS!
And there's more madness to come with hubby traveling again on top of another busy week with of lots of fun ahead.  Therefore, this week's dinner menu will be quick, simple dishes.
Speaking of simple and easy, did you know that April is National Grilled Cheese Month?
Just for the tasty occasion, the #SundaySupper crew is sharing their favorite grilled cheese inspirations today.  Tonight at 7 pm on Twitter, the #SundaySupper and Gallo Family Vineyards will discuss how to pair all those delicious dripping cheesy sandwiches with the right wine. Now doesn't that sound like a gouda time? (Sorry, I couldn't resist the cheese pun.)
If you want to join in the #SundaySupper conversation, follow the #SundaySupper hashtag and remember to include it in your tweets to join in the chat. Check out the #SundaySupper Pinterest board for more fabulous themed-recipes and food photos.
After learning that it's National Grilled Cheese Month, I also couldn't resist adding my Caprese Panini to the dinner menu.  It's an easy, quick Meatless Monday dish and everyone eats without complaint. And with Gallo Family Vineyards wine and Italian Five Grain Baguette on sale at Publix this week, I will have my own perfect grilled cheese sandwich pairing.
On the subject of perfect pairings, next Sunday the family and I will be attending the Taste of South Tampa hosted by the South Tampa Chambers of Commerce.  The lineup of vendors and tastings looks outstanding!  With a Kids Zone and fantastic food and drink to sample, it sounds like fun for the whole family for sure!
But that's NEXT Sunday (April 13). Until then, here's our dinner menu looks for this week.
S – Copycat Chipotle Burrito Bowls with Cilantro Lime Rice
M – Caprese Paninis with Tomato Soup
T –Chicken Sausage and Bean Stew with a Mixed Greens Salad
W – Loaded Baked Potatoes with Steamed Broccoli
Th – Chicken Parmesan with Pasta and a Mixed Greens Salad
F – Pizza
What's on your dinner menu this week?   What recipes are you pinning and planning?