Hubby's traveling has taking a hiatus and my training is back on! WOOHOO!  I love when I am able to focus on my training and it is so on like Donkey Kong, folks!
Last Thursday, I met the Striders for a 6 mile tempo run. It started to sprinkle around mile four and I contemplated to quitting early, but I hung in there and finished 6 miles strong. Now, that I've committed mentally to get up early and running again regularly on Thursday, my body is fighting me less.
6.2 miles
Time 1:06:04
Ave Pace 10:36
Max Pace 7:53
Friday morning, Little Lion Man and I headed to the YMCA so mommy could lift heavy things. The recent lunge track is a killer, but I know I am building some strong legs.
Daffodil and I planned an eight mile run on Sunday so I slept in on Saturday. When we arrived at the trail on Sunday morning, we were greeted with some cooler weather. If you live above the Florida state line, that may not sound so strange but here in Florida, we never have cool weather in May. The heat humidity hits us pretty hard once the calendar flips to May.
Next to running with Daffodil, the cool air was such a treat on the trail. It's been ages since Daffodil and I last ran together. With lovely weather and a lovely running partner, it made for perfect Funday Sunday. And we made some good time too!
8 miles
1:24:48
Ave Pace 10:33
Max Pace 8:55
Since I like to refuel at the halfway point with any longer than 6 miles, I tucked Raspberry Vega Endurance Sport Gel in my fuel belt and refueled around mile 4 before the homestretch. With the summer fast approaching, it is crucial to make sure I'm fueling properly and maintaining my electrolytes. The Vega Endurance Sport Gel really helps with that.
I love that they are all natural, vegan, full of good for you stuff, like coconut oil and dates. At first, the texture seemed a bit funny and took some getting used to in comparison to some other gels on the market, but that's how you know it's real. Coconut oil and dates have texture.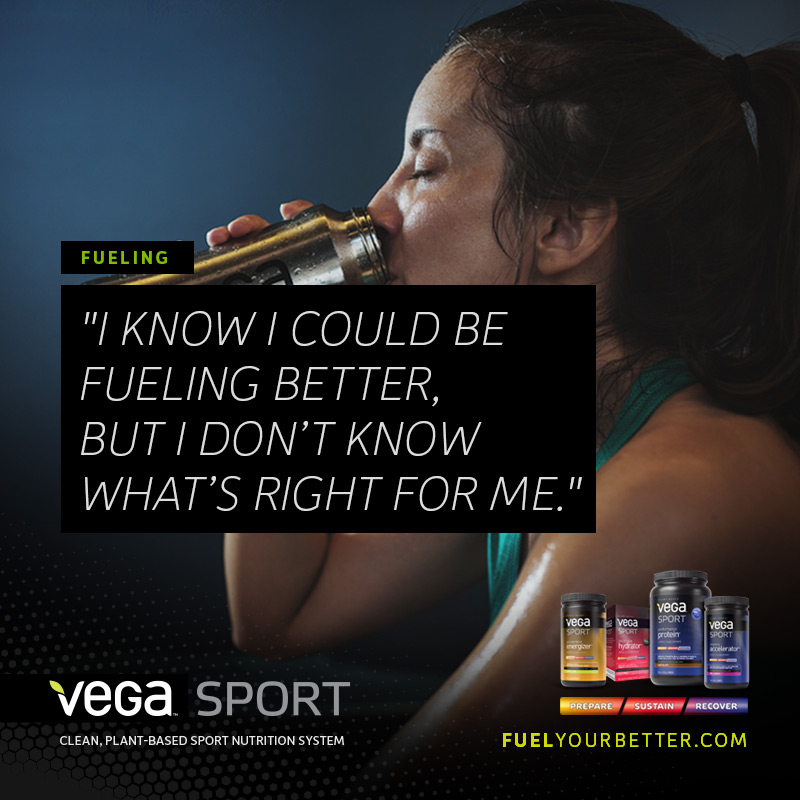 When I first tried it at the Running for All Children 10K, I really noticed a difference in my performance. I truly believe the Vega Sport Endurance Gel helped me maintain my energy levels to finish the race in the top ten of my age group. But I'm not the only who is noticing a Vega difference. Follow #fuelyourbetter campaign and see how Vega Sport improves other runners' overall performance. For more #fuelyourbetter inspiration, follow #fuelyourbetter, #vegasport, #vegafueled @VegaTeam on Twitter and Vega_team on Instagram.
Monday, I stuck to my usual Tabata spin class, but this time I decided to wear my clips to class. Boy, that was big mistake because I couldn't clip in! I slipped off the pedal and gashed my shin. At least the high-intensity work-out took my mind off the pain of my shin damage.
This morning began the return of Track Tuesday. Since it has been forever since my last interval training, I wanted to go light with only 4x400s. I know, totally wimpy, but it kicked my butt! Chrissy, Mica, Daffodil and I started with a one mile warm-up, followed by 4 x 400s and then a one mile cool down.
Although I was ready to hit the track, Granny Garmin had other ideas and my dumb, old Garmin wouldn't cooperate. It only registered half of my first mile and kept shutting off during my sprints. Therefore, the stats I'm sharing are guesstimate.
1 mile
Time 10:07
Lap 1 – 0.25 – Time 1:45
Ave Pace 7:08
Lap 2 – 0.50 – Time 1:48
Ave Pace 6:35
Lap 3 – 50 – Time 1:57
Ave Pace 7:33
Lap 4 – 0.50 – Time 1:58
Ave Pace 7:29
1.1 mile cool down, Time 10:10
Granny may have petered out, but I felt invigorated and re-energized. Bringing Track Tuesday back into routine is just what I needed!
After sprints, I headed to the YMCA for Leyna's Express Body Pump class, which is like Body Pump Def Jam because she cracks me up!  Today she told us, "All right! Time for triceps! We need to work those arms and save the chicken wings for the cook-outs this weekend!"
Between Track Tuesday and Body Pump, I was on such a runner's high.
Now that Track Tuesday is back, it's time to get my Body Back. Tomorrow, bright and early, I'm heading to Green Locus Yoga for a 6-week long fitness and meal plan with my Fit4Mom and Stroller Strides friend, Regina (@TampaFitMom).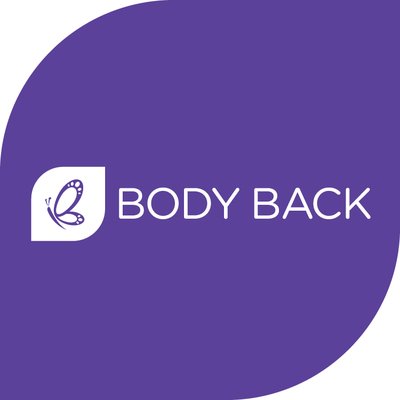 Body Back is a results-based workout designed for moms who want their body back, whether they just had a baby or their last child was born twenty years ago! Most importantly, it will help women unlock their personal possibilities in an inspiring and powerful environment. Body Back® clients experience targeted high-intensity workouts, inspiration and motivation in every class. When done in conjunction with founder Lisa Druxman's Mama Wants Her Body Back meal plan and workout DVDs, moms have a surefire combination for success.
What Does Body Back Include?
2 Workouts per week in a small group format
Mama Wants Her Body Back Meal Plan and Food Diary
Before and after fitness assessments and measurements
Online coaching and support
Mama Wants Her Body Back workout DVD
The workouts have been clinically proven in a university research study to help moms lose the weight and return to their pre-baby body composition and confidence. Moms all over the country are achieving results that they never dreamed possible.
I'm excited and a little nervous about the Body Back program. I'm excited about the change in my usual fitness routine and a chance to lose the baby belly that won't go away. (Mind you, my baby will be four in July and I still have to tuck in my tummy.) But, (or would that be butt as in the one I will hopefully lose), I'm nervous about a meal plan because this mother runner loves to eat! Plus, I have so many food allergies that it makes it difficult to stick to strict meal plans. Not to mention, I am dreading to learn that alcohol beverages may not be allowed because mama needs her "mommy juice".
I'll find out more tomorrow. Stay tuned to hear how it goes!