Did you know that Monday is Social Media Day? Every day is social media day for me, but I guess I should step up my game tomorrow. There are few local events happening in Tampa to celebrate the day (a lunch event at the Yard of Ale and one at Golfer's Grail in the evening). I'm hoping to make the Mashable evening event with my two older kids in tow. I think they will enjoy practicing their golf swing and social media skills.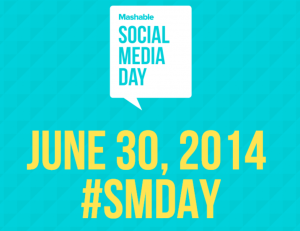 I love that Fourth of July falls on a Friday this year. I love when holidays bring a long weekend and this year, we're celebrating with a patriot potluck at our friends' house. I'm looking forward to swimming, fireworks and the chance to catch up with old friends. Life has been so busy for all of us these days and I love that the holiday weekend allows us the chance to pause those busy schedules and spend the day together.  It's been way too long!
For our contribution to the patriotic potluck, Allan and I are bringing Buffalo Chicken Burgers, Patriotic Potato Salad, and a new recipe I'm concocting, Quinoa Berry Cobbler. Fortunately for me, my friends are just as good food conscious as me and they love trying new flavorful healthy dishes.
Speaking of healthy patriotic dishes for the Fourth of July, I'm definitely making this red, white and blue "Spangled Smoothie" for my kids. It has some lengthy steps, so I guess I'm going to need to make it the night before. Otherwise, we'll be drinking it for lunch.
Here's what other yummy things up I'm cooking up for the week. Presenting this week's dinner menu!
#SundaySupper – Grilled NY Strip Steak with Chimichurri and Baked Frites
Meatless Monday – Cauliflower and Arugula Stuffed Portobellos with a Mixed Greens Salad
Tuesday – Tampa Bay Bloggers Tasting at Roux
Wednesday – Grilled Tilapia with Skinnytaste's  Southwest Black Bean, Quinoa and Mango Medley
Thursday – Copycat Chipotle Burrito Bowls with Cilantro Lime Rice
Fourth of July Potluck Cookout – Buffalo Chicken Burgers, Patriotic Potato Salad and Quinoa Berry Cobbler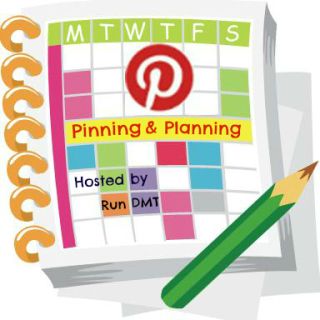 What's on your dinner menu this week? What patriotic recipes are you pinning and planning? What are your Fourth of July plans? How are you celebrating Social Media Day?