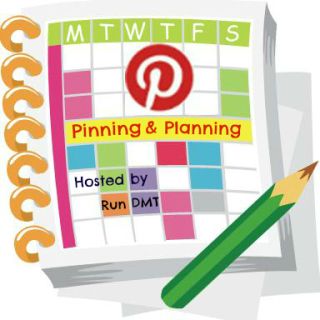 The lazy days of summer are slipping away quickly. I can't believe the kids will be heading back to school very soon.  Between blogging obligations, the Food and Wine Conference and my family's July birthdays, the month of July has been a blur for me.
This Wednesday, we're celebrating Little Lion Man's 4th birthday. Can you believe my little man is turning four?  Remember when I used to sing my best Minnie Riperton to Little Lion Man and he squealed. These days, he squeals EVERYTHING IS AWESOME! In less than a month, Little Lian be off to VPK five days a week and hopefully, he'll potty train before that. (Don't judge me because my children are late potty bloomers.)
On Wednesday, the whole family will gather to celebrate Liam's birthday and I'm making a big batch of Baked Ziti. It's the perfect potluck dish for a large crowd and my kids love it. Baked Ziti is a winner dinner!  As for the cake, Iron Chef Allan will bake a Lego cake at the birthday boy's request  similar to this one, which was recommended to me by my friend and Sunday Supper sister Amy of KimChi Mom.
Amy made this easy Lego cake for her daughter's birthday complete with Lego face cups. I'm totally stealing that idea!  How adorable is that?!
This Friday, I'm flying to Wisconsin to participate in a live Google+ hangout with American Family Insurance and Isabel of Family Foodie to share ways for "Fit and Healthy Family Living" and present yummy, healthy recipes like my Grilled Tilapia and Tomato Fennel Orzo. So, join us this Saturday for this live online chat and Google+ Hangout. RSVP here.
Then before I fly back home to Tampa on Sunday, I'll be celebrating my birthday with a virtual birthday run in Wisconsin and I would love for to join me. RSVP via the Facebook event here. To be my virtual running partner, just run as many miles as you can and then post a sweaty selfie on the Facebook event wall. Your sweaty smile will be the best birthday present ever!
Then later on Sunday, I'm hosting the #SundaySupper #ChooseDreams Twitter event at 7 pm. Join us for more recipes and tips to live a healthy family lifestyle.
As for the Food and Wine Conference, it was even more amazing than last year and once again, my brain and belly was fill to the rim of goodness. I'll have a full review of the event later this week, but I will tell you that my brief meeting with the Idaho Potato Commission and the Beef Council has me craving meat and potatoes. So guess what's on the dinner menu this week?
Meatless Monday – Onion and Jalapeño White Cheddar Quesadillas
Tuesday – Steak Fajitas
Wednesday – Liam's 4th Birthday – Baked Ziti with a Garden Salad
Thursday – Loaded Baked Potatoes, Cheddar, Broccoli and Bacon
Friday- Pizza
What interesting recipes are you pinning and planning? What's on your dinner menu this week?