Disclosure: This post is sponsored by American Family Insurance. The recipe and opinions are my own.
It's back to school season here in Florida. Back to school also means returning to a busy schedule full of homework and lots of extracurricular activities and sports. Shuffling kids from school to soccer or football practice leaves little time to prepare dinner. However, when your kids are heavily involved in physical activities and strenuous sports, it crucial for them to fuel properly and replenish their young growing bodies with muscle repairing proteins found in lean meats, like chicken.
These simple Chicken and Potato Empanadas are the perfect pocket-sized meal packed with plenty of good carbs and protein and great for a dinner on the go. For busy evenings, you can prepare the filling in the morning and fill the pre-made empanada dough at dinner time.
For even busier days, you can prepare the empanadas the night before and bake them at dinner time. The leftovers freeze and reheat well for a ready to eat dinner on the go.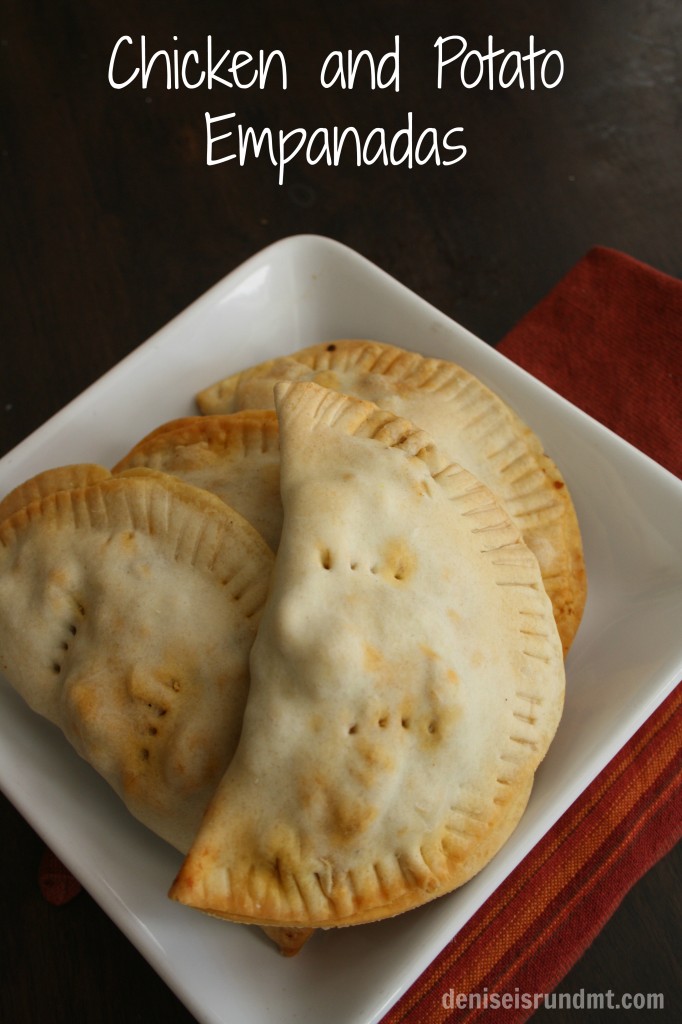 Chicken and Potato Empanadas
Ingredients
1 - 10 count frozen empanada dough (small disks)
1 Tbsp olive oil, ¼ cup for basting
1 small Spanish onion, finely chopped
1 garlic cloves, finely minced
1 lb. ground chicken
2 lb baking potatoes
1 cup finely chopped tomatoes
¼ tsp turmeric
2 tsp cumin
1 tsp salt
½ tsp black ground pepper
Instructions
Defrost frozen empanada dough.
Preheat oven to 350 degrees. Prepare a baking sheet by brushing it with olive oil.
Rinse and chop potatoes into small ½" cubes. Boil until fork tender. Drain; set aside.
As potatoes boil, sauté onions in a large skillet on a medium to low heat. When onions are soft and translucent, add garlic and sauté until fragrant. Add chicken and cook thoroughly.
Once chicken is cooked, add potatoes and toss through chicken and onions. Sautee for a couple of minutes. Then add tomatoes and spices. Simmer for a couple minutes allowing flavors to combine.
Take an empanada disk and spoon about a quarter cup of filling into center of disk. Place empanada on baking sheet and fold in half. Seal empanada by pressing down the edges with the prongs of a fork. Poke a few holes on top; brush with olive oil. Repeat steps with remaining filling and disks.
Bake in oven for about 20 minutes or until golden brown.
https://deniseisrundmt.com/2014/08/21/chicken-potato-empanadas-weekdaysupper-choosedreams/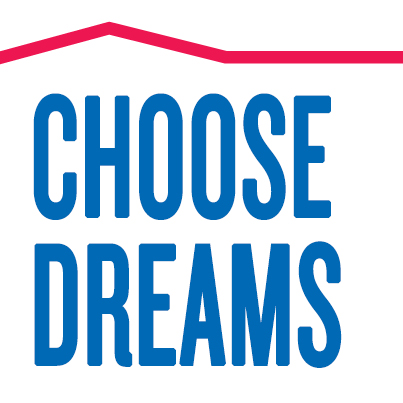 Through a partnership with American Family Insurance, we are encouraging all families to take steps to #ChooseDreams of healthier lifestyles and to turn your favorite family recipes into healthy ones.  For more great healthy recipes, follow  American Family's Health and Fitness Board on Pinterest.
Also visit American Family Insurance on Facebook, Twitter, Pinterest, Google +, Youtube, and LinkedIn.
Want more healthy, quick dinner ideas? Check out these amazing #WeekdaySupper meals for some pinspiration!
Meatless Monday – Grilled Veggie Sandwiches by Jelly Toast
Tuesday – Tequila-Lime Chicken Chopped Salad by The Messy Baker
Wednesday – Chicken and Kale Quinoa Bowl by Runner's Tales
Thursday – Chicken and Potato Empanadas by Run DMT
Friday – Pizza Frittata by Alida's Kitchen