I cannot believe next week is Memorial Day weekend already. That means there are only two weeks remaining until the end of the school year, but more importantly only two weeks until my family's month long stay in London.
In June, the weather in London tends to fall around 63°F (16 °C), which is like Florida winter weather. So rather than our typical summer attire of shorts, tank tops, sundresses and flip-flops, we will be wearing jeans and layers. Stay tuned for my London Bucket List which will include all the attractions my family and I are planning to explore during our visit. For now, check out my London Travel Board on Pinterest.
But for the time being, I'm putting that "winter weather" on the back burner as I focus on our warm sunny holiday, Memorial Day.  As a nation, we set aside one day to remember those who lost their lives while serving in the armed forces with a three day weekend chock full of cookouts of burgers and hot dogs.
In fact, did you know that May is National Burger Month? That seems fitting given a holiday that revolves around charred meats. Iron Chef Allan and I are working on a new turkey burger recipe that will be shared just in time for the holiday weekend. I've also perfect my Faux Potato Salad made with cauliflower, which makes the perfect picnic pot luck dish for your summer cookouts. Stay tuned for both those recipes!
As for this week dinner menu, here's what we're cooking up.
Sunday – Grilled Skirt Steak with Chimchurri and Black Beans and Rice
Meatless Monday – Skinnytaste's Spicy Black Bean Burger and Faux Potato (Cauliflower) Salad
Tuesday – Brinner (Breakfast for dinner) Veggie Omelets and Oven Roasted Red Potatoes
Wednesday – Caprese Paninis and a Mixed Greens Salad
Thursday –  Skinnytaste's Mushroom Stroganoff
Friday – Homemade Pizza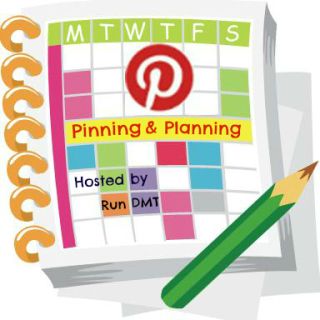 What's on your dinner menu this week? What recipes are you pinning and planning? 
Follow Run DMT on Pinterest for more kid-approved healthy recipes and healthy living tips.