Dr. Seuss's Birthday falls on March 2 and for that reason, my son's kindergarten class is celebrating all week with fun dress up day. Today as my clever little fox put on his wacky socks, he asked me, "Mommy, can we eat something special this week for Dr. Seuss's birthday?"
As you can see, I've created a monster with my "every day is worth celebrating" philosophy on life. All those food related holidays and observances has lead to my children expecting some holiday-themed dinner.
Guilty as charged.
"So, Liam I am, would you like some Green Eggs and Ham for dinner this week?"
"Ewwwwwww…that sounds gross!"
I'll either have to go with a sweet version of green eggs ham like these…
Or perhaps I'll make Thing 1 and Thing 2 cupcakes, if my kids please.
Apples on top would make it a healthy day.
Or we could try a Cat in the Hat yogurt parfait.
Because there are so many ways to celebrate Dr. Seuss's birthday!
Since I do not like too many sweets, here is our dinner for the rest of the week.
Sunday – Grilled Buffalo Chicken Breast Sandwiches topped Broccoli Blue Cheese Slaw
Meatless Monday – Roasted Broccoli and White Cheddar Quesadillas
Tuesday – Green Eggs and Ham
Wednesday – French Bread Pizza and a mixed green salad
Thursday – (Brinner) Veggie and Potato Skillets
Friday – Dinner out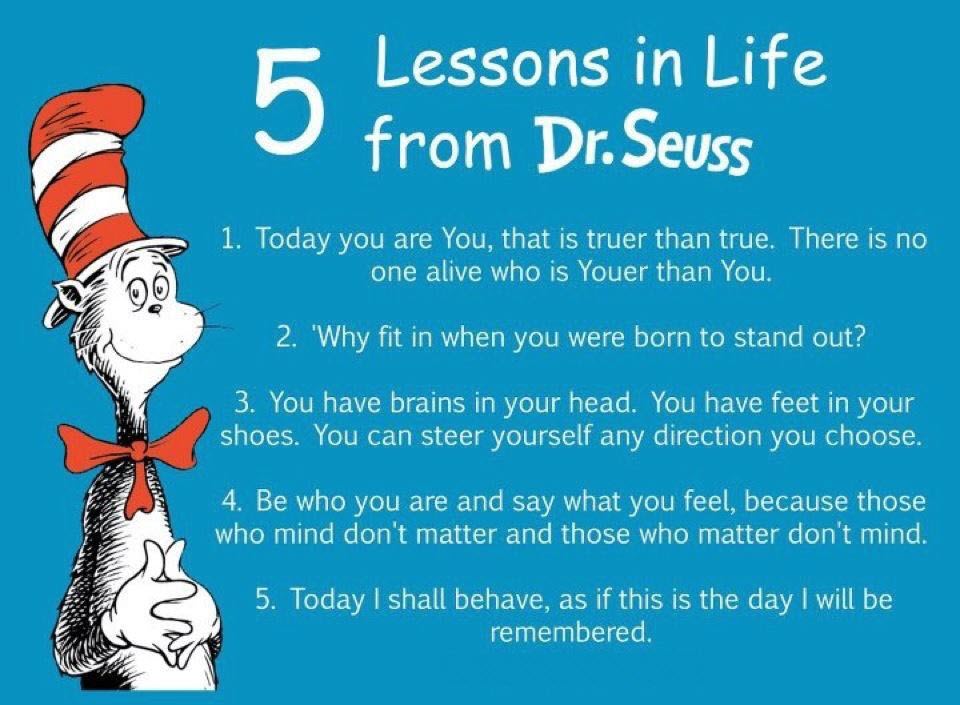 Are you kids celebrating Dr. Seuss's birthday at school this week? Does your family observe foodie holidays? What recipes are you pinning and planning?
Follow Run DMT on Pinterest for more kid-approved healthy recipes and healthy living tips.