Disclaimer: I received product and compensation for my honest review of Veggie Wash. Since I have been using the product for years, the following post is an honest review.
Cooler temps finally arrived in Florida. Once the cool winds blew in, I began craving warm hearty soups again. Isn't it funny how you crave certain foods at certain times of the year?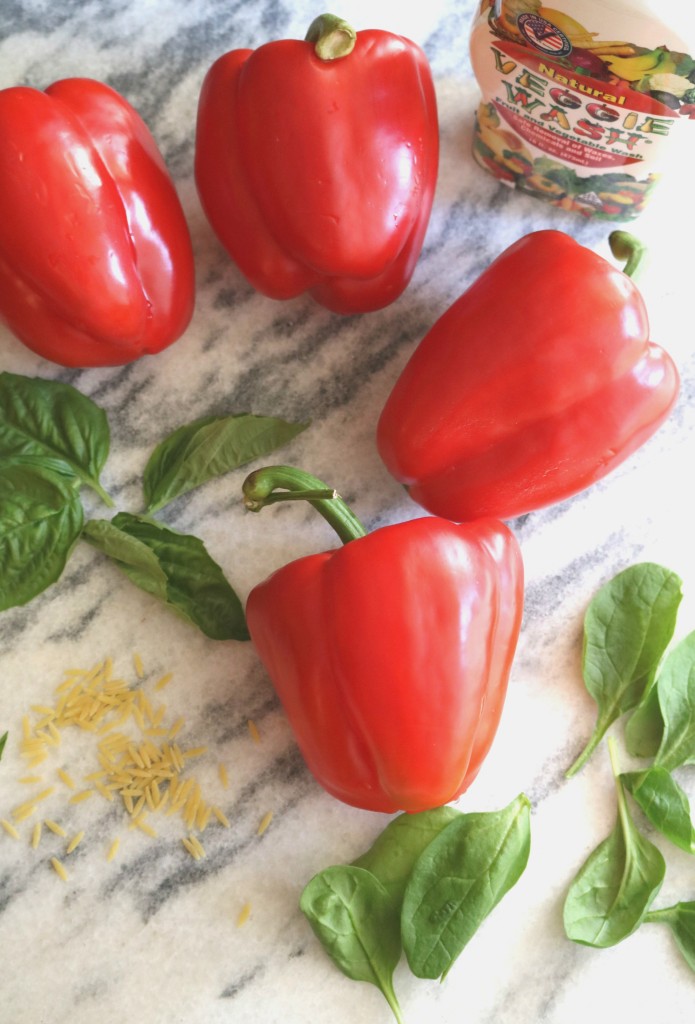 It's no accident that you crave pumpkins in fall. In the summer, our plates are full of bright beautiful juicy berries, but those items become scarce or far too expensive in the fall. Although in the fall and winter months, gourds, squash and bell peppers fill the produce aisles and are a great source for Vitamin A when your favorite fruits are hard to find.
And of course, when the temps cool down, the oven heats up! I find myself roasting more veggies in the fall and winter. Roasting vegetables, such as bright red bell peppers, is a great way to caramelize your vegetables and release the sugars for a healthy natural sweet taste. I find eating roasted vegetables helps curb my sweet tooth, satisfies my candy cravings and avoid all the sweets during the holiday months. Plus, once you realize how easy it is to roast red bell peppers, you will never buy the sodium-laced jarred ones again.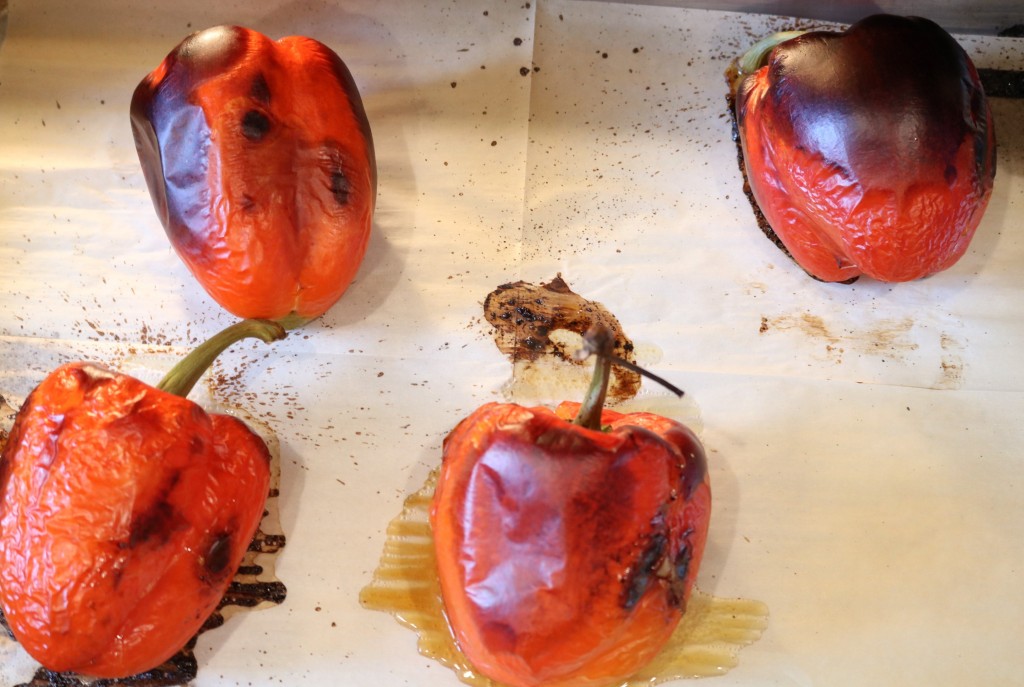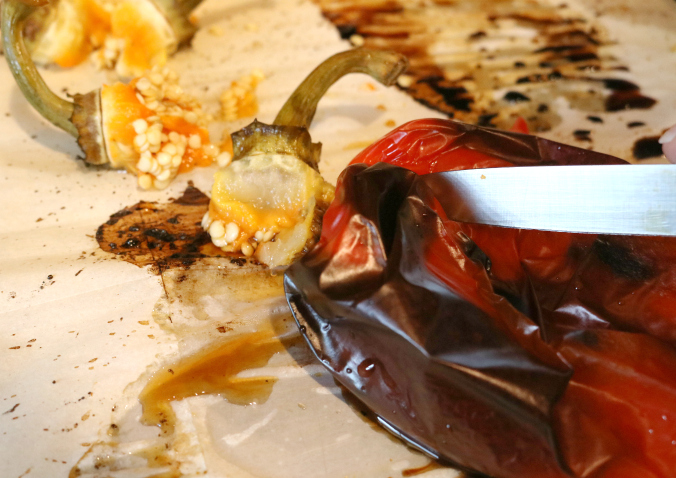 The biggest thing about roasting vegetables is time it takes. However, you can roast them in the morning before work, let them cool on the stovetop and then, pull them apart when you return home. It's truly that simple and much healthier than the ones in the jar. Slice up the juicy, soft peppers and toss them in your favorite salad or use them for my latest favorite soup, Roasted Pepper Orzo Spinach Soup.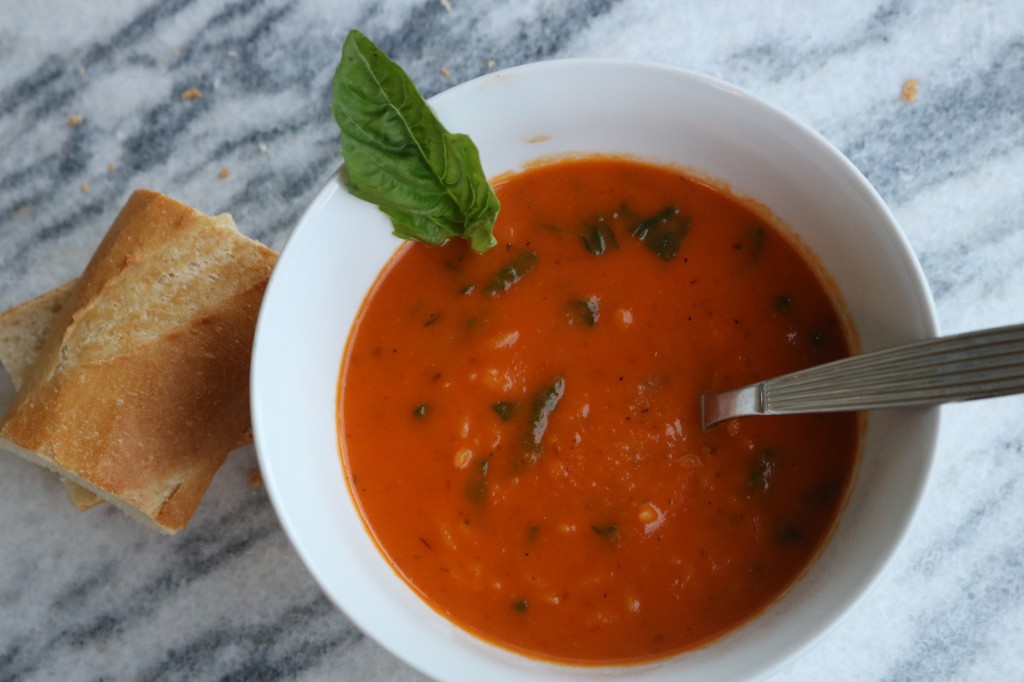 This soup is super simple to make from scratch. It's rich and creamy without an ounce of cream! However, one step I always seem to omit when I share my recipe posts is washing my vegetables. I always thought rinsing and drying was a given but I recently discovered that many people do not wash their produce before eating them.
Did you know that rinsing your fruits and vegetables reduces nearly 99% of pathogens?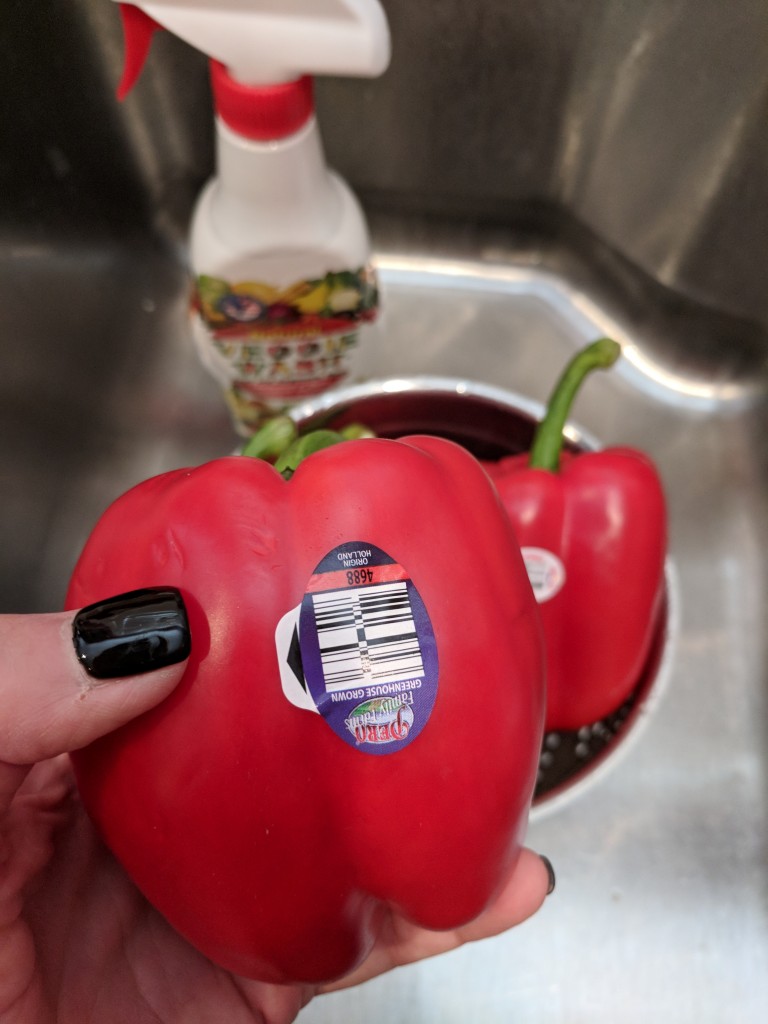 Just that one little step makes a big difference to the taste too. That's why I love Veggie Wash, a natural based product that uses ingredients from citrus, corn and coconut to remove harmful substances. Veggie Wash has a lovely citrus smell and completely safe for little sous chefs who want to help in the kitchen.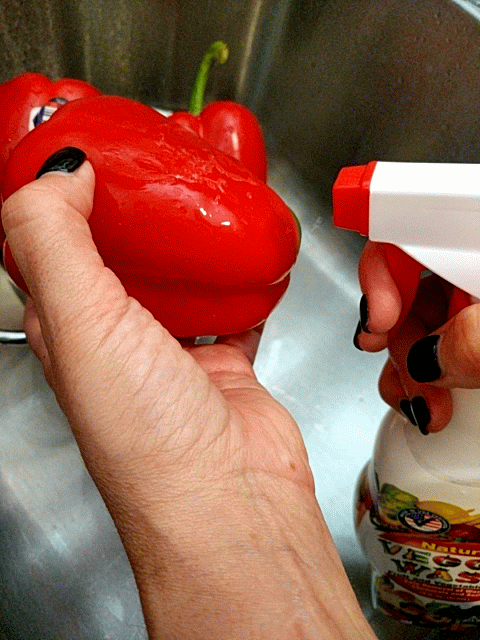 A few sprays effectively removes wax, fertilizers, pesticides and dirt from conventional and organic produce. Veggie Wash also removes those stubborn produce stickers too. After a few sprays, rub and rinse the residue away. One simple step to make your produce even healthier and your recipes even tastier!
Get trigger happy with your produce! Veggie Wash can be found online at Amazon and Earth Fare for under $5.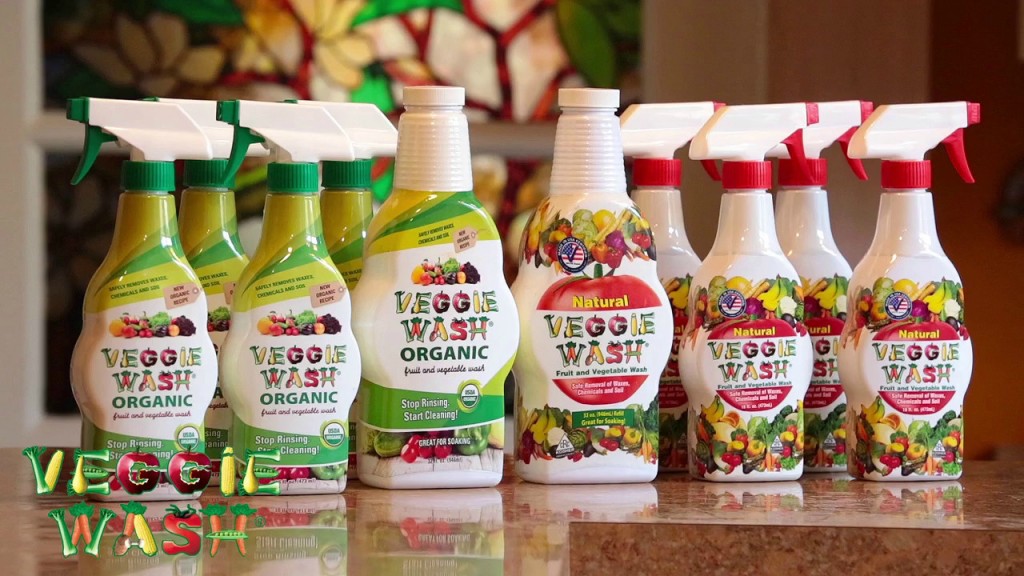 FLASH GIVEAWAY! Win a Veggie Wash Prize Pack Valued at $50
Roasted Red Pepper Orzo Spinach Soup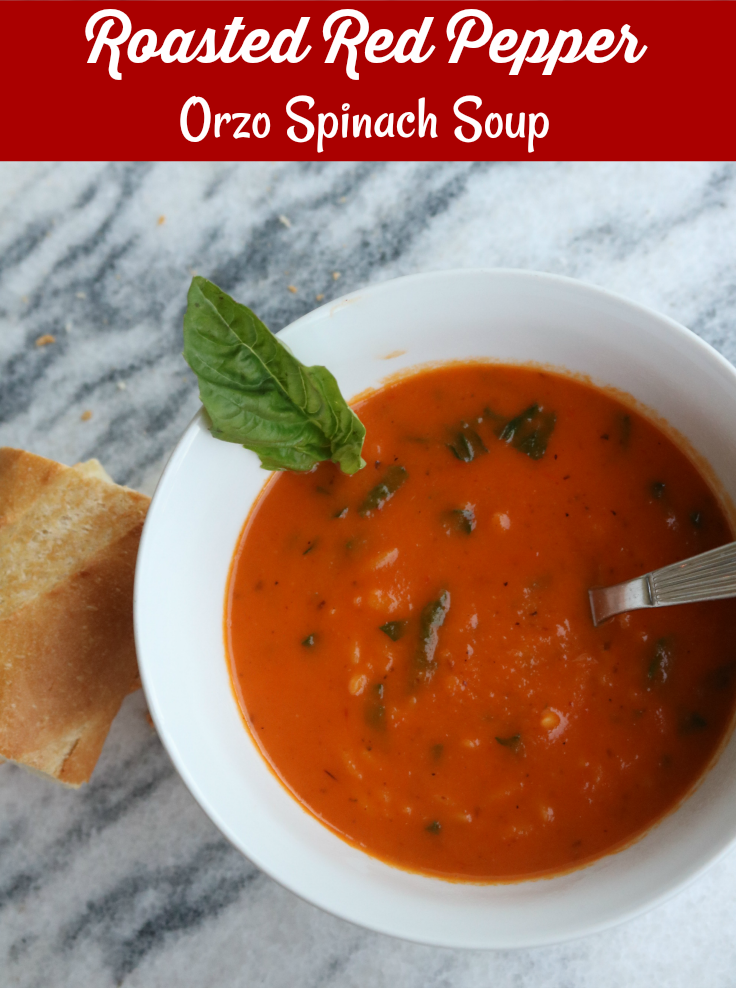 Roasted Red Pepper Orzo Spinach Soup
Prep time:
Cook time:
Total time:
Simple, healthy made-from-scratch creamy roasted red pepper soup
Ingredients
4 large red bell peppers
1 Tbsp olive oil
2 shallots, chopped
1 medium onion, chopped (purple or yellow)
2 garlic cloves, minced
4 cups organic low sodium chicken stock (32 oz carton) - Can substitute with vegetable stock.
¼ cup grated parmesan cheese
1 tsp sriracha
2 cups baby spinach
1 Tbsp fresh basil, chopped
Instructions
Preheat oven to 450 degrees.
Spray peppers with Veggie Wash and rinse thoroughly to remove waxy residue and sticker glue. Pat dry with paper towels.
Place peppers on baking sheet prepared with parchment paper. Roast peppers in oven for 40 minutes until brown, turning peppers halfway through roasting. Cover with aluminum foil and allow to cool completely (about 30 minutes).
While peppers roast, heat olive oil in a 6-quart pot on a medium heat; sauté onions until soft. Add shallots and garlic and sauté until aromatic (about 2-3 minutes).
Once peppers are cool, gently pull off stems; slice in half. Remove all seeds.
Add peppers to pot and sauté in onion mixture for about a minute.
Add chicken stock to pot. Using a handheld blender, blend until smooth.
Bring soup to boil; add orzo and cook as directed on package (about 9 minutes).
Stir in spinach and basil; cook for about a minute or until wilted.
Serve hot with crusty bread or grilled cheese sandwiches.