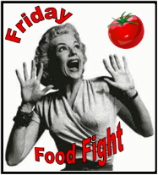 Many runners love to carb load before a big race and pasta is typically the food of choice to carry runners through the big miles.  One of my favorite dishes for fuel before a big race is Lentils and Pasta, because it offers protein and carbohydrates which are essential running food.
With only a few ingredients, this dish is simple and yet so tasty.  The key to creating a hearty meal is allowing the lentils to cook for a few hours.  When I first found this recipe on online, it stated to boil the lentils for about 20 minutes, but the lentils were far too chewy and tasted undercooked.
So per Iron Chef Allan's suggestion, I simmered the lentils on a very low heat for about 4 hours.  By doing so, this allowed the lentils to breakdown a bit and offered a more meaty texture to the stoup (a Rachael Ray term that cleverly combines the words soup and stew).
The added bonus to this tasty dish is it feeds a crowd, so give it a go at your next big pre-race party.
Lentils and Pasta
Ingredients
6 cups water
3/4 cup lentils
4 cloves garlic, minced
1 bay leaf
3 Tbsp red wine vinegar
½  tsp salt
¼ tsp ground black pepper
3 tablespoons extra virgin olive oil
1 carton Pomi chopped tomatoes
2 tsp salt
1/4 tsp crushed red pepper flakes
1/2 pound Ditalini pasta
Directions
In a large stock pot, bring water to a rolling boil, add the lentils, and cook, covered over a medium high heat, until nearly but not entirely tender, about 20 minutes.  Then, lower the heat to a very low simmer and let lentils simmer for 4 hours.
Add the garlic, olive oil, tomatoes, bay leaf, red wine vinegar, salt, pepper and red pepper flakes.  Cover and continue to for about another 20 minutes while you prepare the pasta.
In another stock pot, prepare Ditalini pasta according to directions on the box.  Remember to salt the water.  Once pasta is nearly al dente, drain the pasta, add it to the lentils to tomatoes and simmer to finish cooking the pasta for a minute more.
When serving, garnish with fresh grated parmesan cheese or try serving it my favorite way with a drizzle olive oil on top with a dash of red pepper flakes sprinkled on top.
Now link up and see what If I Could Escape and Gone Bananas are serving for this week's Friday Food Fight.
*Also submitted at*