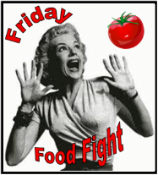 Man, do I love rollatini.  I'll eat anything rolled up like a pinwheel.  Stuff it with some ricotta and eggplant, bread it and fry it up and it's a delicious artery clogging meal that I want curl up with like a snuggly blanket.  Talk about getting wrapped up in your food!
Finally, eating rollatini doesn't have to clog any arteries or make us round like the rollatini we love.  Thanks to Skinnytaste, we have a few low-fat rollatini options.  This week, I decided to try Skinnytaste's Chicken Rollatini Stuffed with Zucchini and Mozzarella.
I started by shredding the zucchini in the food processor.  Then, I sautéed it in some garlic and olive oil and then added some parmesan and mozzarella cheese.
I prepared the chicken by pounding it out to approximately a quarter inch thick and cut each breast into 4×6 inch fillets.
Then, I added the zucchini mixture in the center of each fillet.
I rolled it up, dipped it in an olive oil and lemon juice wash and covered it a parmesan breadcrumb mix.
I baked it until golden brown and served it with mashed cauliflower for a low carb side dish.  (I know.  I know. I still have to share my mashed cauliflower recipe.)
It was so delicious.  It's hard to believe something this tasty is low-fat.  Next time, I'll go for the full carb effect and serve it with a side of pasta for a meal with a more Italian flare rather than mashed cauliflower.
Skinnytaste's Chicken Rollatini Stuffed with Zucchini and Mozzarella
(Adapted from Skinnytaste.com)
Ingredients
For the filling
1 tsp olive oil
4 cloves garlic, chopped
1 ½ (1 medium) zucchini, shredded
¼ cup Romano or parmesan cheese
3 oz part skim shredded mozzarella
Salt and pepper to taste
1 lb chicken breasts
For the breading
½  cup Italian seasoned breadcrumbs
2 Tbsp Romano or parmesan cheese
1 lemon, juice of
1 tbsp olive oil
Salt and fresh pepper
Olive oil non-stick spray
Directions
Wash and dry cutlets.  Wrap breasts in cling film.  Then, using the flat side of a meat mallet, pound the chicken breasts until thin, about a ¼ inch in thickness.  Trim the flatten breast to approximately 4 x 6 inch fillets.  Season with salt and pepper.
Preheat oven to 450°. Lightly spray a baking dish with non-stick spray.
In a large skillet, heat oil on medium-high heat. Add oil when hot then sauté garlic a minute, or until golden. Add zucchini, 1/4 cup Romano cheese, salt and pepper and sauté about 3-4 minutes, stirring occasionally. Set aside to cool. When cool, add mozzarella cheese and mix to combine.
Lay chicken cutlets down on a working surface and spread 3 Tbsp of zucchini-cheese mixture on each cutlet. Loosely roll each one and keep seam side down.
Combine breadcrumbs and grated cheese in one bowl; in a second bowl combine olive oil, lemon juice, and pepper in another bowl.
Dip chicken in lemon-oil mixture, then in breadcrumbs and place seam side down in a baking dish. (No toothpicks needed.) Repeat with the remaining chicken. When finished, lightly spraywith oil spray.
Bake 25 – 30 minutes.
What meals did you get wrapped up in this week?  
Thanks for joining our weekly Friday Food Fight! Can't wait to see what everyone is flinging this week!
Psssst…Did you hear?
My shortbread candy bars were this week's Project Pinterest pick. WOOHOO! Yay me! 🙂
*Also submitted at*