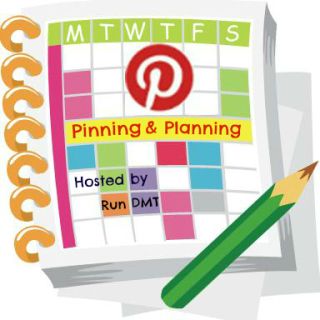 It's another crazy week in the Run DMT house.  October is always a maddening month which may or may not have something to do with Halloween, but October often feels more like the holidays than December does.
With so many things happening at once between blogging opportunities, school assignments, hubby's traveling and all the Halloween hoopla, I'm keeping the menu simple and easy this week.
Last week, Iron Chef Allan requested my turkey chili, but he actually prepared the meal and may have been a bit heavy with the chili powder.  Even though we add sour cream and grated cheddar cheese to the kids' chili, it didn't seem to hide the heat this time and my seven year old threw a fit.  "WHY CAN'T WE JUST HAVE BEANS AND RICE?  WHY DOES IT HAVE TO HAVE MEAT AND BE SPICY?!"
Per her request, I'm will be serving beans and rice this week.  There's also a school fundraiser at McDonalds this week, so the happy meals just keep coming.  However, my happy meal will be served with wine when my girlfriends I attend the Wine Walk at Wiregrass. We had such a fun time last year and we wanted to do it again, but kid-free.  Since we're not running a race this weekend, no better than a McDonalds night where the dads can handle "cooking" dinner.
And that's how a mom on the run does it.
T – Skinnytaste's Broccoli and Cheese Stuffed Chicken with Mashed Cauliflower
Th – McDonalds Night (school fundraiser)/Wine Walk at the Shoppes at Wiregrass
F – Pizza
Does your school host McDonalds nights?  Is October crazy for you too?  Are you keeping things simple also this week?  Link up and share the delicious dishes you are pinning and planning to serve this week.
Link up and share what meals you're pinning and planning.  If you're not on Pinterest, send me an email and I'll send you an invite.