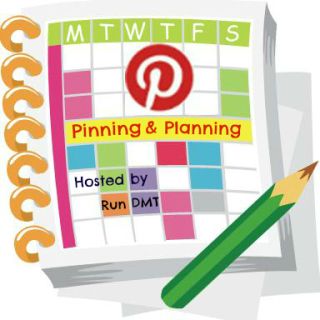 Can you believe Thanksgiving is this week?
We're hosting Thanksgiving this year.  Last year we happily passed on hosting because we were traveling over to the east coast for the Space Coast Marathon.   Although I don't have a marathon to burn off all those Thanksgiving calories this year, I'll still try a get a few miles in before we feast.
Iron Chef Allan is excited to be cooking again this year.  He really missed it last year and all the leftovers in our fridge.  Despite his excitement to be brining a turkey again, he hasn't planned the menu yet.  That's not good.
No worries!  It will all come together once he buys the turkey.  Nope, he hasn't bought the bird yet, but like I said, that's not my job or my concern.  My job is to plan the rest of the menu for the week and while I'm pinning and planning, maybe I'll offer Iron Chef Allan Skinnytaste suggestions for our Thanksgiving menu.
This week, we'll try eating a lighter since the Thanksgiving will make up the calories and the carbs for the lighter days.  Plus, Allan always prepares a Black Friday Brunch, a welcomed sight and a great way to refuel after fighting the crowds for hours.  However, for the past couple years, I've skipped out on Black Friday and just shopped online throughout the season.  Funny enough, I always found the same deals or better online after Black Friday.  See, sometimes the early bird doesn't always the worm, but this one will still get a brunch either way.
Once we've had enough Thanksgiving leftovers (Is there even such a thing?), I'll probably make my turkey enchiladas once again.
S – Lentil Soup with Spinach
M – Black Beans with Spanish Rice
T – Tampa Bay Blogger Meetup at Taps
W –Turkey White Bean Pumpkin Chili
F – Brunch and leftovers for dinner
What things are you cooking up this week?  Have you planned and shopped for you Thanksgiving dinner?  Link up and share the delicious dishes you are pinning and planning to serve this week.
Plan your menu for the week and if you have some favorite food pins, add those too. Then, link up and share your post. If you're not on Pinterest, send me an email and I'll send you an invite.