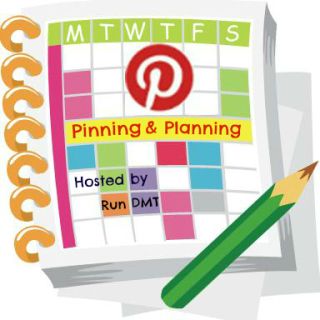 Another crazy busy week is ahead for my family and me.  While hubby travlels this week, I have blogging opportunities and meetings, therefore, I'm keeping things simple and easy as well as meatless on Monday.
Have you heard about the Twitter party the Tampa Bay Bloggers are co-hosting with Organic Melinda Tuesday, October 15 at 9:00 p.m. EST?   During the Twitter #healthyLatin party,  we'll be talking about ways to avoid GMOs and easy, affordable ways to add organic to your meals.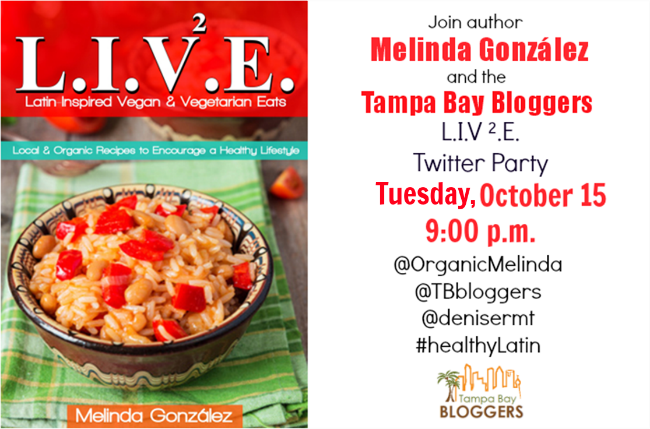 In preparation for our annual Halloween Party on Saturday, I pinned some fun cocktails and appetizers on my Halloween Food and Fun board on Pinterest.  I also found some Skinnygirl cocktails mixer at Home Goods that I thought would make some fun Halloween concoctions.  Stay tuned for those recipes!  Iron Chef Allan wants to make a huge pot of gumbo for the party.  I said we should call it Ghostly Gumbo.
Here's our dinner menu for the week.
S – Baked Buffalo Wings with Skinytaste's Blue Cheese Coleslaw and Baked Steak Fries
Meatless Monday – Lentils and Pasta
T – Tilapia with Roasted Fennel, Onions and Tomato
W – Chicken Marsala and Mushroom Casserole
Th – Book Signing and Blogging Event with Dawna Stone
F – Pizza
S- Ghostly Gumbo and other bewitching treats for the Halloween Party
Will you been attending any Halloween parties? What fun Halloween tricks or treats are you pinning? What's on your dinner menu this week?