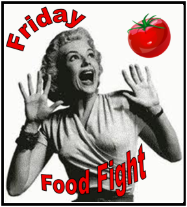 I would buy Cascadian Farm Ancient Grains Granola religiously until I gave up bad carbs and I decided to give up processed granola.  Even though the Ancient Grains granola is organic, it is still sold in a box, essentially processed and therefore, not as healthy or good for you as homemade granola.
It's been months since I've eaten granola.
Then, the Quebec Federation of Maple Syrup Producers posted their Think Outside the Griddle recipe contest which prompted me to start thinking of granola again.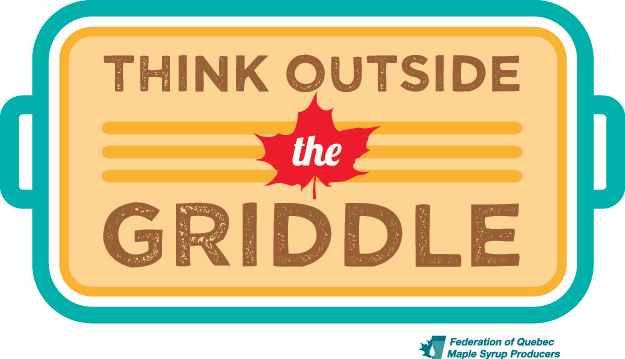 Of course now, I have so many maple syrup recipes rolling around in my head.  Fall brings pumpkin flavored dishes and maple syrup pairs so well with pumpkin, but for now, we'll start with my Maple Nut Granola.
I love eating Greek yogurt and granola. It's a quick, healthy breakfast, especially for those fast-paced on the go mornings.  With giving up boxed granola, I was really missing that part of my morning routine.
The beauty about making your own granola is YOU control the ingredients, the complexity and the textures.  I only used six ingredients (rolled oats, unsweetened shredded coconut, almonds, salt, coconut oil and maple syrup) to make a Maple Nut Granola that is so simple and so good for you.
To start, you combine the dry ingredients (the rolled oats, shredded coconut, almonds and salt) in one bowl and combine the wet ingredients in another bowl (coconut oil and maple syrup). Toss the two mixtures together and spread it evening over two baking sheets to bake for approximately an hour and a half.  It's that simple.
The oats, the almonds and the coconut oil are known for its cholesterol reducing properties, but did you know that maple syrup also has health benefits?  Maple syrup is rich in magnesium, riboflavin and potassium, more so other natural sweeteners like honey or brown sugar.  Maple syrup also has a lower glycemic index than other natural sweeteners and contains over 54 antioxidants.  Maple Syrup is being touted by health professionals as the next champion food.
Therefore, adding maple syrup to granola makes it the breakfast of champions!
Maple Nut Granola
Recipe type:
Easy, Healthy, Vegetarian, Gluten-Free
Prep time:
Cook time:
Total time:
A maple syrup based granola produces a very healthy, full of antioxidants superfood
Ingredients
3 cups organic rolled oats
½ cup shredded unsweetened organic coconut
1 cup organic sliced almonds
¾ tsp salt
½ cup organic maple syrup
¼ cup coconut oil
Instructions
Preheat oven to 250 degrees F. Line two baking sheets with parchment paper.
In a large bowl, combine oats, shredded coconut, almonds and salt. Mix until well combined.
In a smaller bowl, whisk coconut oil and maple syrup. Pour over oats mixture and combine until well coated.
Spread granola evenly over two baking sheets. Bake in oven for an hour and a half, stirring the granola every 15 minutes.
Allow to cool completely. Store in a air-tight container.