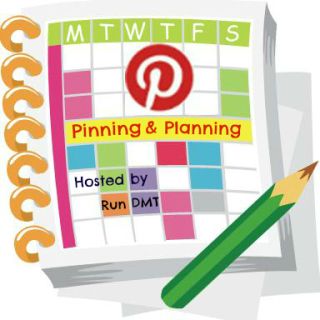 Over the past month, the stomach bug has come full circle in our house.   First, Liam had it.  Then I caught it.  This past week, Allana and Emmalynn were bed-ridden by it.  Last night, Liam caught it again and now Allan is down for the count.  I just hope I don't catch it again.  I think I make a Clorox wipe as a face mask just in case.
It's another busy week, but thankfully, Allan will not be traveling.  Solo-parenting with sick kids is not something I want to relive again anytime soon.
Can you believe next week is Thanksgiving?!  My goodness, where did November go?!
Iron Chef Allan and I were planning our Tahnksgiving menu yesterday.  We're keeping it simple, of course.  I will try to make it as healthy as possible too but sometimes you just have to let it go and give in to the calories, which reminds me of this McCormick commercial.  Only for me, it's more like "Sometimes when you've tried to be good for 364 days, you just give in to calories on that FATal Thanksgiving Day."
Are you preparing a Thanksgiving meal this year or are you attending a meal?  What side dishes are you planning this Thanksgiving?  What will be accompanying your turkey?  How do you cook your turkey?
Our Thanksgiving menu is still a work in progress, but Iron Chef Allana and I should have it all finalized for next week's Pinning and Planning.  I know I would love to try to make this coconut oil pie crust from Yesterfood.
As for this week's dinner menu, I've sorted that all out.  Greenwise chicken is on sale at Publix this week, so lots of chicken on the menu.  Also, did you see all the $5 off coupons this week?  Publix had a $5 off $40 coupon insert in Sunday's paper and Target also had a $10 off $50 its in weekly sales ad, which Publix will accept.  Winn Dixie shared a $5 off $50 coupon its weekly flyer this week which Publix also accepts.  That's $20 savings in just store coupons this week! SCORE!  I love save money on groceries!!!  Mama, is getting her chicken for free this week!
M – Roasted Veggie and Asiago Cheese Flatbread
W – Blogger event at Grimaldi's Pizzeria
Th – Chicken Curry
F – Media Event at Gaylord Palms
What's on your dinner menu this week?   What are you pinning and planning?