Disclaimer: I received samples of Core Power Protein Shake in exchange for my honest.  The opinions shared are my own.
Years ago, I would follow up a good hard run with a protein shake; but when my cholesterol hit over 225, I realized it was the 55 grams per serving in my protein shake that caused my cholesterol to elevate.  So, I shook that protein shake right out of my running routine and began drinking chocolate skim milk as my post-run recovery drink.  However, one glass of skim milk only has 9 grams of protein in an eight ounce serving.  For a long distance runner like me, that is only 10% of the amount of protein I need in a day.
In an attempt to fill my body with the protein it needed, I began to eat more nuts and peanut butter which would also help reduce my cholesterol level.  Unfortunately, my nut allergy began to escalate and I had to eliminate nuts from my diet all together. (That was a very sad day because peanut butter and almonds were my go-to foods.)
While training for my marathon, I found my appetite increasing with the miles.  I also needed something to curb those cravings and nourish my body with good proteins and amino acids to rebuild and repair my muscles.
Then, I discovered Core Power.  I'm usually pretty skeptical of packaged drinks, but when I read the label, I was in intrigued. Real cane sugar, cocoa, green tea and honey (another repairing agent) was listed as the ingredients.  Plus, Core Power is made with real milk and provides up for 70% percent of my daily calcium intake, which is such a big deal for women.  But how would it taste?  Would it be chalky and have an after-taste like so many other recovery drinks?

Since chocolate milk is already part of my recovery after a run, I tried the chocolate first.  It was surprisingly good.  The curvy Chocolate Core Power also caught the eye of a few of runner friends.  They were jealous of my chocolaty goodness.
After my next long run, I sampled the vanilla. Much like the chocolate, it also had honey, green tea listed as the ingredients with real vanilla and it was just as tasty as the chocolate.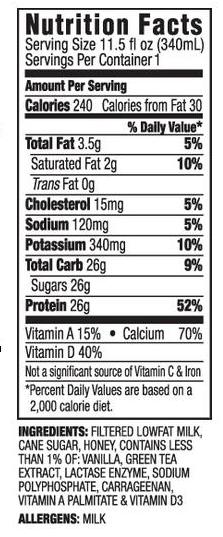 Honestly, I preferred the vanilla over the chocolate, but Core Power is available in five delicious flavors.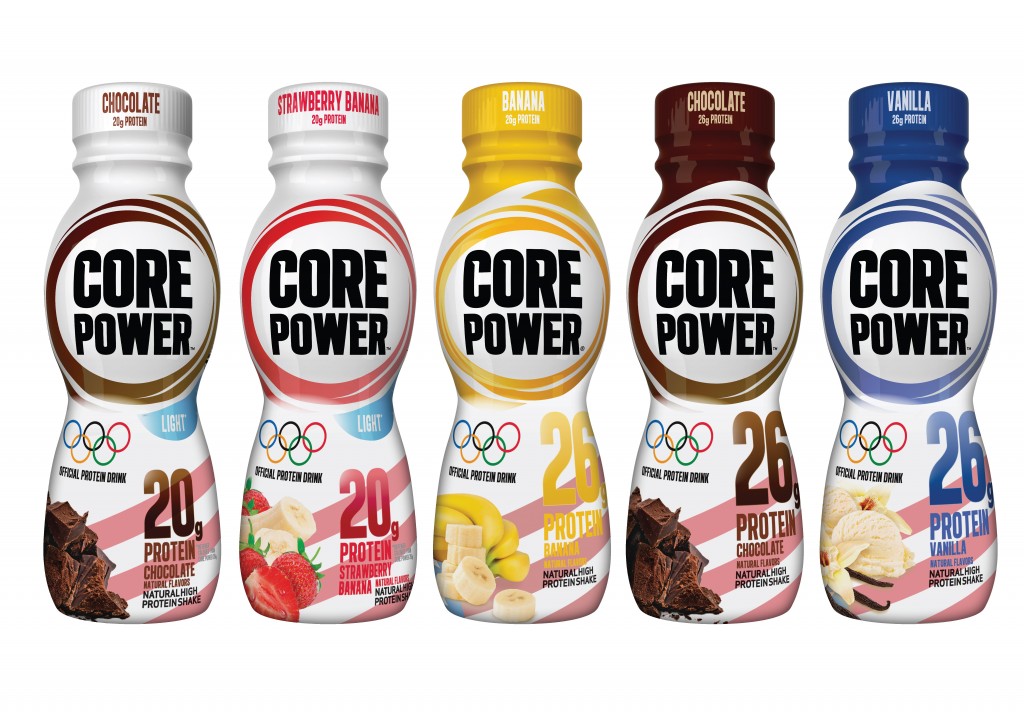 I'm totally hooked on Core Power and its "great taste, high protein and simple ingredients". Look at me! I'm joining the protein revolution!
Core Power, the "Official Protein Drink of the Sochi 2014 Olympic Winter Games", wants you to join the protein revolution and taste-test by offering one lucky Run DMT three bottles of assorted flavors of Core Power and a handsome Core Power t-shirt to wear as you sample those tasty flavors.  Enter below for you chance to win!