Some very exciting things unfolded for me last month that will provide some amazing adventures. Based on my Trekaroo reviews, I was selected as a Superoo.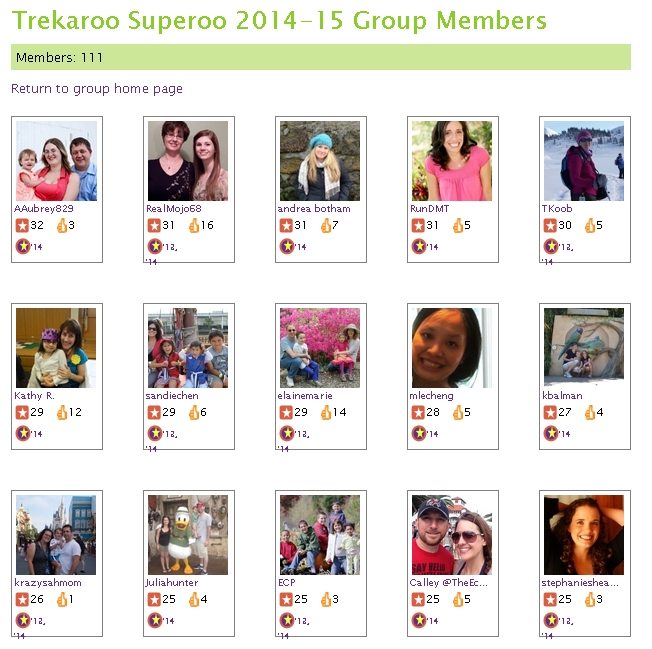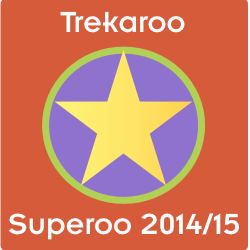 What that basically means, I will be covering special assignments and reviewing the best family-friendly travel spots in Florida on behalf of Trekaroo. I am so excited about this Superoo status as it will open more doors for me and offer me the opportunity to grow my repertoire as a travel blogger while networking and learning from other outstanding travel bloggers.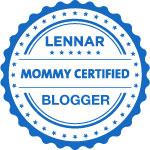 Also last month, I was selected as a "Mommy Certified Blogger" for Lennar Homes of Tampa. As part of this agreement, I will visit Lennar communities, review floor plans of homes and their overall energy efficiency and explain how Lennar Homes are mommy approved by meeting my expectations of what I look for in a home. I am so honored and proud to have been selected for both and I hope I can deliver and meet both companies' expectations.
July is such a crazy month for us around here with three July birthdays. Then, because I'm bored or something, I'm training for a marathon, planning another Danny Did Fundraiser and I'm attending the Food and Wine Conference next weekend  all while trying to entertain my children over the summer  with "Camp Mommy".  And of course, there's housework. Did you get tired just reading all of that or what?
Seriously, I'm exhausted. I just need to survive July.
You know what you make a house a home? I'll take a home that cleans itself by washing all the dishes and putting them away or sucks up all the dog hair and dirt and magically spews it outside or washes, dries, folds and puts away all the laundry. Can I have that? Where is that home? Now, that house would be Mommy Certified for sure!
As for my trainings and workouts, no one can do that for me. That's all me. Of course, I'm so tired lately that it has been a struggle to get up and run, but I'm hanging in there.
Last Wednesday, I had my very last Body Back session. As I expected, Regina tortured us with a doozy of a workout for the last session. We did 100 reps of a variety of exercises.
You know how working out is supposed to invigorate you? Yeah, not so much for me after that last class. I was broken and truly exhausted. I could hardly move and I struggled with each exercise. It might have to do with the fact that I ate rich heavy foods at a sneak peek tasting at Roux the night before and drank way too many cocktails. Plus, I've not been sleeping well. But I survived and I'm really proud of my progress.  Now, I just need to maintain it.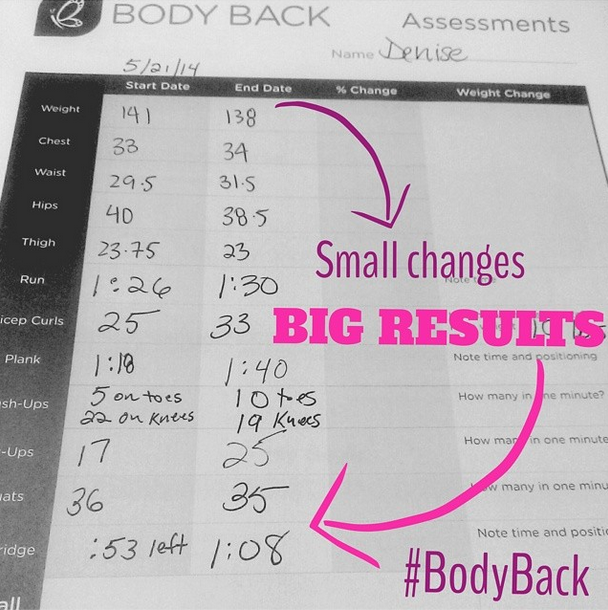 Thursday, I slept in and didn't work out at all and I didn't feel an ounce of guilt about it. Friday, I ran the Lutz Independence Run 5K. It was crazy hot as you would expect for a Fourth of July race in Florida. I did o.k., not great. I know it's because I haven't been eating well, sleeping well or hydrating properly. I'll have a full race report later this week.
Saturday, I slept in again because it was a holiday weekend. Don't you just love my excuses? Well, you will be pleased to know that I ran 10 miles on Sunday on the Upper Tampa Bay Trail with my Chicago Marathon running partners:  Daffodil, Chrissy and a new friend, Victoria.
Time 10:47
Ave Pace 10:43
The UTBT is a gorgeous trail. I love mixing it up because I become bored running the same routes. Field trip runs are the best, especially when you're running partners are up for running in new places.
Funny enough, we ran into a bunch of other running friends along the UTBT. Looks like lots of runners like to run different places too instead of the same old, same old.
Monday, Allana tagged along for spin again. I love that she enjoys the class and I have a spin buddy for the summer.  It also gives her a chance to become a more efficient rider by learning proper pedal strokes and techniques.
Today, I skipped out on speedwork with the same excuse. I'm tired.  However, I made it to Express Body Pump for a two leg workout tracks. Yay. That's what I get for being tired and skipping out on speedwork.
Tomorrow, I'll make up missing speedwork with a 4.3 mile tempo run and a 7 mile run on Thursday. With my daughter's birthday this weekend and LEGOLAND on Sunday, I'll need to plan my long run (14 miles) for Friday. No excuses and no sleeping in!