Am I alone in thinking that long weekends make a more challenging work week? Whenever there's a Monday holiday such as Martin Luther King Day, I enjoy the extra day with my kids but over the next week, it feels like I need to cram five days of work in a four day week.
Actually, make that a three day work week. I recently changed my schedule to accommodate my four year old's needs. For personal reasons, I moved him back to his old preschool at Little Gators at Land O'Lakes High School. It's a wonderful program planned and organized by high school students seeking careers in early childhood education. They have a fun, play-centered curriculum and the ratio care is one high school student to one preschooler. I honestly can't shower enough wonderful accolades about the program!
So why did I move him in the first place? The VPK center is about 20 minutes from my house, which meant I drove 40 minutes round trip twice a day. I was losing 90 minutes of my work day for drop off and pick up. Plus it was only 3 days a week and there was no wrap-around care if I needed extra time for work-related items.
Last summer, I decided to place him in the VPK center near our house for a five day a week, three hours a day preschool program to prepare him for kindergarten. The center is only a minute from my house and they offered extended care. He had a very loving teacher, however, the center fell short of a few other things for me (but more on that in another post). Then, his teacher left the school for another position and I was beyond disappointed his new teacher.
Just before the holidays, I called his old preschool teacher at Little Gators to find out if it was even possible to return and thankfully, she made room for Liam. So, I'm back to driving 90 minutes a day again and Liam will be home with me two days a week, but as for my work week, I'm back to having only three days to complete tasks and blogging commitments.
Remember my balance post? Part of that balance means knowing my limitations and blocking out time for my four year. Mondays and Fridays are "Mommy and Liam Days". I will not be available for conference calls. I won't blog. I will only focus on him. I even set up an auto-reply email to let people know "I am out of the office."
I'm taking this commitment very serious. While Mondays and Fridays are also our YMCA days (because momma has to keep on strength training), they will also be play date days and homeschool preschool days. I have been planning extension preschool lessons related what he's learning at Little Gators to ensure he's ready for kindergarten. Here's a sample of this week's lesson.
"F is for Family, Frogs and Fishing." (Visit my "Homeschool Activities" Board on Pinterest for some of the lessons listed on the lesson plan.)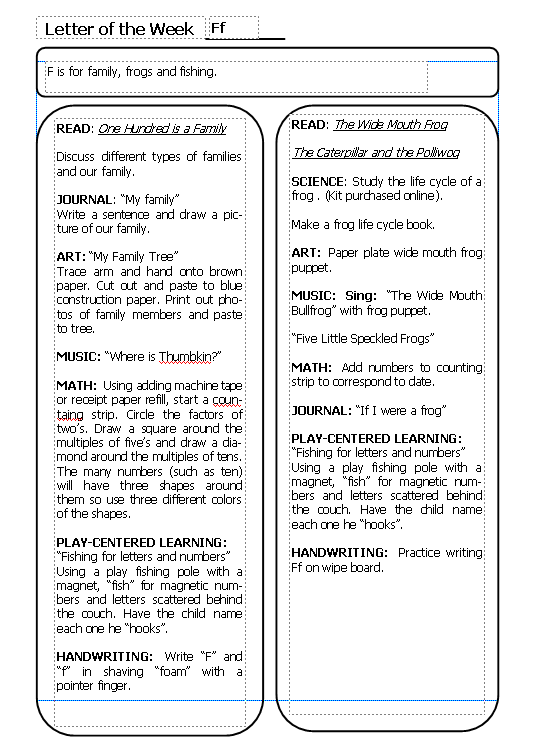 If those interested, here is a blank page for your own use. Click on the image below to print out a full page document of my blank preschool lesson plan form.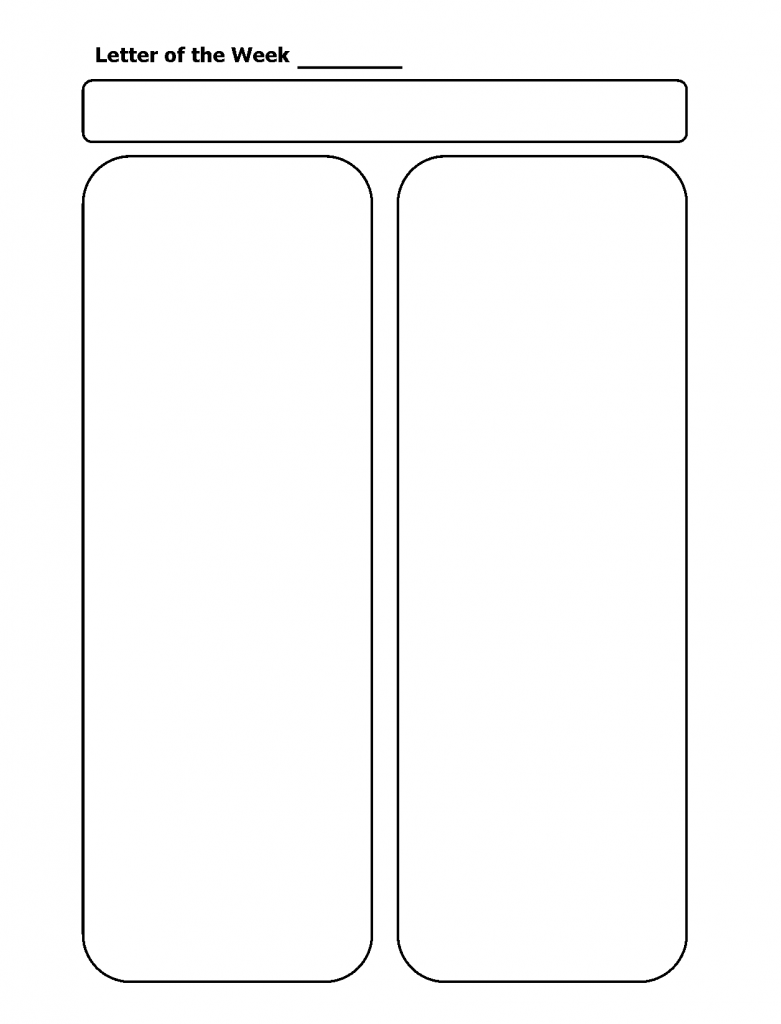 And of course, I'll keep planning our dinner menu. Some things never change.
Here's our dinner menu for the week.
Sunday – Butterflied Mojo-Marinated Chicken with Zoodles (Zucchini Noodles) and Roasted Potatoes
Meatless Monday – Raviolis topped with Marinara and served with a Mixed Greens Salad
Tuesday – Ranch Ground Turkey Burgers (Recipe to follow soon!) with Asian-Style Broccoli Slaw
Wednesday – Caprese Paninis and Mixed Greens Salad
Thursday – Ground Turkey Tacos
Friday – Dinner at the Celebration Columbia Restaurant (Celebration Half Marathon Packet Pick-Up)
Saturday – Children's Gasparilla Parade (Picnic at the parade) – Publix subs, Fresh Fruits, Hummus, Fresh Veggies and Chips
Sunday – Celebration Half Marathon
How do you survive four day week works? What are you pinning and planning? What's on your dinner menu this week?