Disclaimer: This post was sponsored by BODYARMOR. All hydration tips to beat the heat and opinions are my own.
Without a doubt, summer has arrived in Florida. I may have scaled back the distances due to the heat, however, I'm still punishing pushing myself by running late in the morning and lord knows that is just torturous.
While I may not be running any great distances in the Florida heat, I've replaced my longer running distances with long bike rides. I even started swimming laps again. Although swimming is a great summer exercise, I can still become dehydrated if I'm not replenishing my body post workout.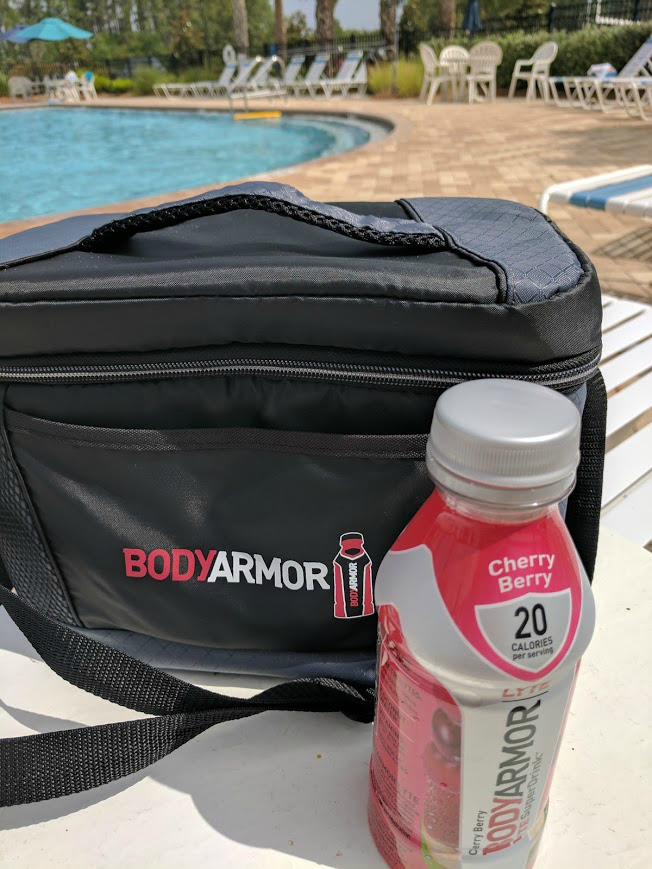 But let's face it, physical activity of any kind in the heat depletes electrolytes, causes fatigue, cramping and headaches. To combat the heat and avoid dehydration, I have four simple tips for runners to stay hydrated in the summer months.
Four Ways for Runners to Stay Hydrated in the Heat

Avoid being thirsty.
If you feel thirsty, then you are already dehydrated. Chances are you are not drinking enough water during the day. The 8-10 glasses of water rule is a good start, but still may not be enough water in the warmer weather. Did you know for every caffeinated drink or alcoholic beverage you drink, you should drink two glasses of water to replace it? When you wake up in the morning, drink a full glass of water. Drink a glass at every meal and also, take a glass of water to bed with you. Bottom line: Always have a full glass of water nearby.
Carry a hand-held water bottle while you run.
When I was training for marathons, I would wear a fuel belt until my sweat caused the belt to chafe my back. Now, I carry a handheld water bottle and I have the tan lines to prove it. Some runners don't like carrying things while they run because it's comfortable, but cramps caused by dehydration are uncomfortable too.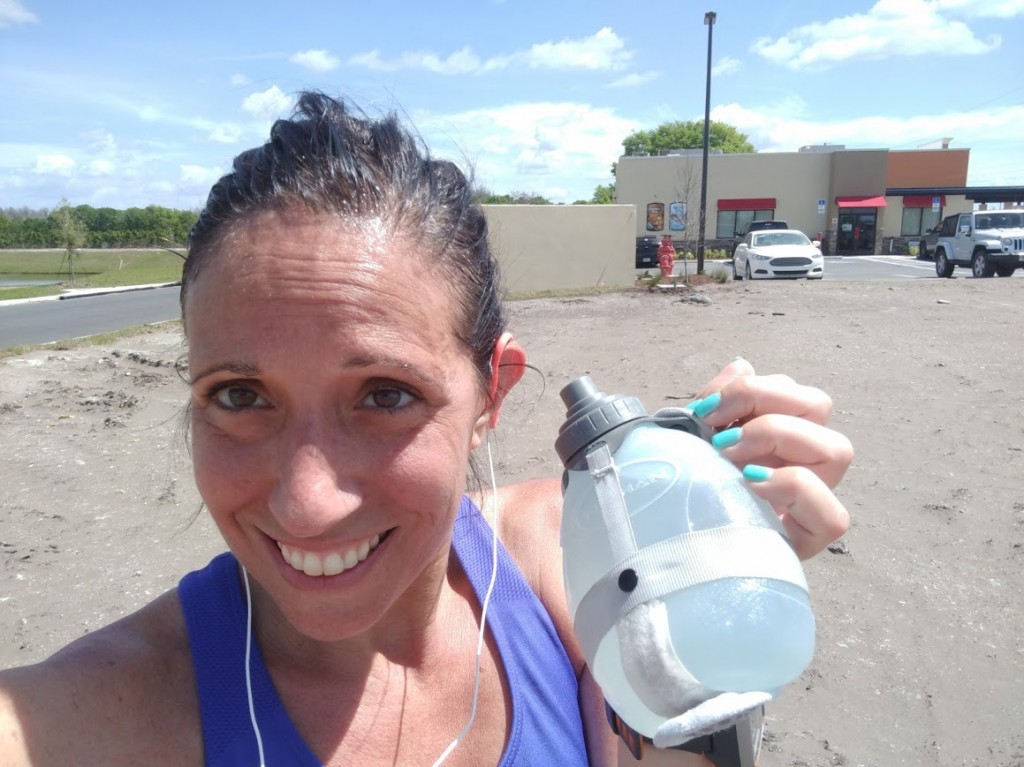 Plan your water stops.
If you really cannot handle carrying a handheld water bottle and fuel belts are not your bag, then you may want to consider planning your water stops during the summer months. Sometimes on my longer runs, I empty my handheld and need a refill. Planning for hydration, I will hide water bottles in mailboxes and bushes in my neighborhood. But if by some chance I find myself still thirsty, thankfully there are parks with water fountains, cafes and even garden hoses in desperate times to stay hydrated. However, even the trails in my area have complimentary water stations, but still it's always wise to plan in case the water stations are empty or out of order.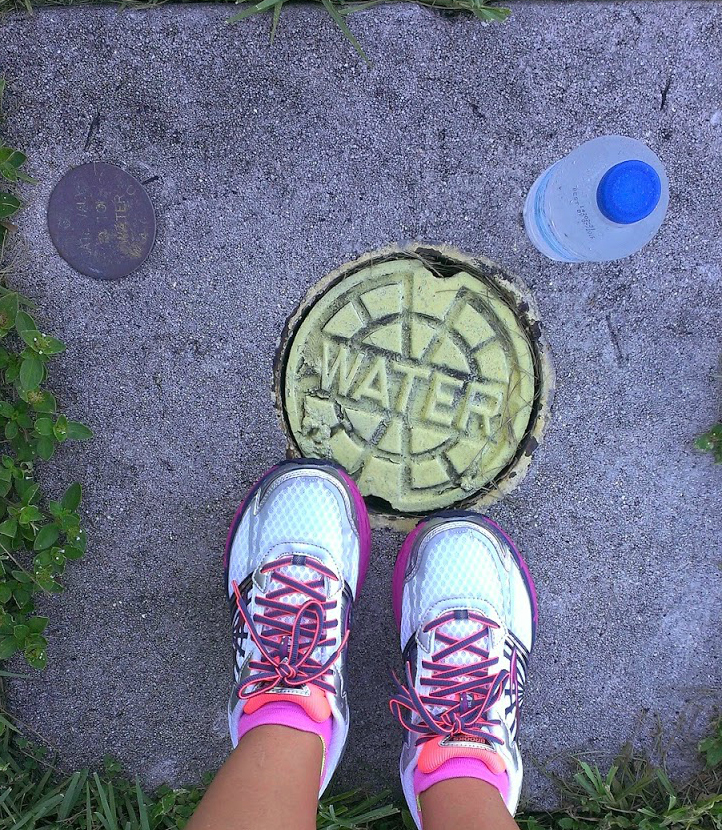 Replenish your electrolytes post workout.
Whether it's coconut water, chocolate milk, a protein shake or a sports drink, it is imperative to replenish what you depleted during your workout to avoid dehydration and injury. Since I've been on a low sugar kick, I stopped drinking coconut water and chocolate milk but I found a low sugar, low calorie option with BODYARMOR LYTE. I love the crisp, just-the-right-amount of sweet taste. With only 20 calories per serving, it is the perfect drink to replenish my body after a quick run, long bike or gym class.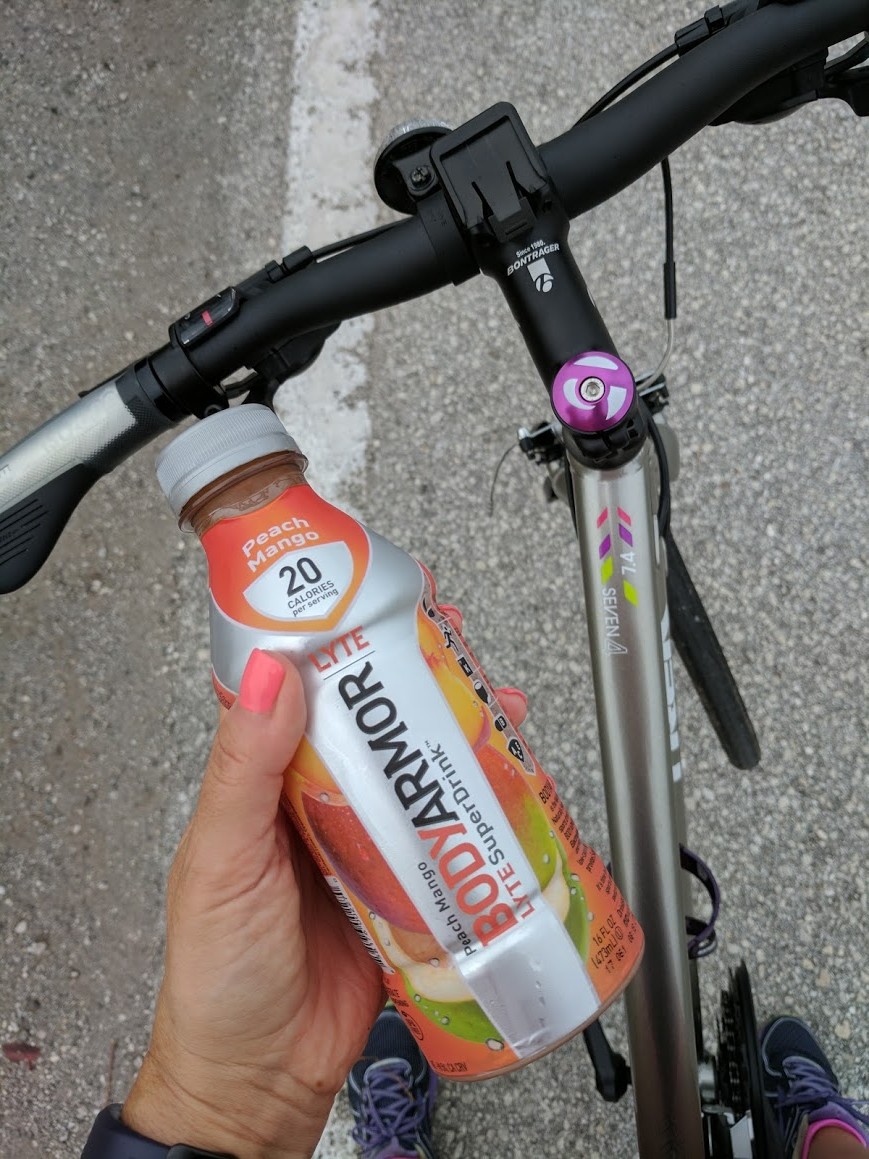 BODYARMOR SuperDrink is a premium, sports drink that provides superior hydration – packed with electrolytes, coconut water and vitamins and is low in sodium and high in potassium. BODYARMOR contains natural flavors and sweeteners and no colors from artificial sources. BODYARMOR LYTE has all the same nutrients as BODYARMOR, howerver, BODYARMOR LYTE is heavy on hydration and LYTE on calories.
Find BODYARMOR at Publix and download this coupon to save 50 cents on any  BODYARMOR  product.
How do you stay hydrated in the summer months?
Disclaimer: This post was sponsored by BODYARMOR. All hydration tips to beat the heat and opinions are my own.