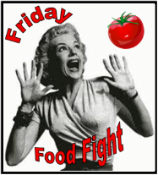 After Easter Sunday, you'll have a dozen or so colored hard boiled eggs hanging around and if you're like me, you'll want to make egg salad with them.  It sounds a bit like a children's book, doesn't it?  If you give a mom a dozen Easter eggs, she'll probably make egg salad with them. 
Although traditional egg salad is delicious, it's not the healthiest with all the mayo added to make it tasty.  Enter an avocado spinach egg salad made with half an avocado, spinach, plain non-fat yogurt and 1 hardboiled egg.
Every week, there is some study stating if eggs are good for you or not.  Eggs may be associated with high cholesterol but eggs are high in Vitamin D and Omega-3 and that's pretty good if you don't get enough fish in your diet, like me.  Toss in an avocado and spinach also rich in vitamins and lowering-cholesterol minerals and you've got a reason to celebrate all those left over Easter eggs.
I found this recipe on Pinterest pinned via We Are Not Martha.  The original recipe uses seven eggs, but I modified it for one serving.  If you want to make a big batch of it at once, follow We Are Not Martha's recipe.  Since I'm the only one in this house that will eat this, I prefer to make it fresh each time and I always eat it right out of the bowl…even for breakfast.
Heart-Healthy Spinach Avocado Egg Salad
Ingredients
1 hardboiled egg, coarsely chopped
¼ cup baby spinach, coarsely chopped
1 celery stalk, finely chopped
1 Tbsp red onion, finely chopped
½ Haas avocado, mashed
1 Tbsp plain non-fat yogurt
Dash crushed red pepper flakes
Salt, to taste
Ground black pepper, to taste
Directions
Mash half a Hass avocado in a medium sized bowl.  Add all chopped ingredients, red pepper flakes and yogurt. Mix until well combined.  Add salt and pepper.
Serve as a dip, in a wrap or on toasted whole grain bread.
Thanks for joining our weekly Friday Food Fight! Can't wait to see what everyone is flinging this week!


*Also submitted at*