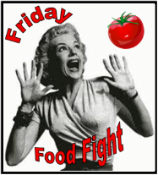 My friend, Faith and I love to share new recipes, especially when the recipes are low fat dishes.  When I told Faith about my newest creation, she lacked the enthusiasm that she usually expresses and that is just odd for Faith.
Perhaps the 21 day cleanse she's undertaking is preventing her from appreciating it or maybe it's the name fish tacos.  Either way, she didn't seem very interested and that just makes me sad, because this was so damn good.  Sometimes I really impress myself with things I can come up with.  This is definitely one of them and so it my spinach and kale salad.
For this dish, I used tilapia, however, I only buy the fish when it's on sale at my local supermarket and I always buy it on the same day I plan to cook it for the freshest tasting fish.
I've been trying to incorporate more fish dishes into my family's diet and tilapia is one of the few I can stomach.   Its mild, lack of fishy taste compliments so many dishes by absorbing the flavors.  Plus, tilapia is high in protein, selenium, B 12, omega-3 and potassium.  All the good things runners need to full and repair their bodies.
To prepare the fish, I rinsed it and laid it on paper towels.  I trimmed off the darker pieces and cut the filets into 2-inch cubes.  Using three separate pie tins, I dredged the fish nuggets in flour, an egg wash and then smothered the nuggets in panko bread crumbs.  I baked the breaded fish at 400 degrees for 15 minutes and they came out beautiful.
Once out of the oven, I added a few fish nuggets (a name my kids seem to like) to a tortilla and topped it with reduced fat cheddar cheese, my Banging Low Fat Spicy Sauce, my Low Fat Classic Cole Slaw, some shredded lettuce and tomatoes.
So, I ask you. How can this dish leave you expressionless?
I just wish I owned a soft taco restaurant-style rack to present it in a better.  Even without the fancy taco rack, this dish definitely makes me smile and crave fish tacos again.
Banging Baked Fish Tacos
Ingredients
1 lb fresh tilapa, rinsed and trimmed
2 cups all purpose flour
½ tsp salt
¼ tsp ground black pepper
3 eggs
2 cups Panko bread crumbs
Cooking spray
1 pack medium sized tortillas
For Toppings
4 oz reduced fat sharp cheddar cheese, shredded
1 cup romaine lettuce, shredded
1 ripe tomato, chopped
Banging Low Fat Spicy Sauce (See below.)
Directions
Preheat the oven to 400 degrees and spray a baking sheet with cooking spray.
Add flour into one bowl and lightly stir in salt and pepper.  Whisk the three eggs in another bowl to prepare an egg wash.  Pour the panko bread crumbs in third bowl.
Trim and cut the tilapia filets into 2-inch cubes.  Dredge the fish cubes in flour, covering all sides of the fish.  Next, place the fish in the egg wash.  Then, well coat the fish with the panko bread crumbs and place on prepared baking sheet.
Repeat steps with remaining fish.  Lightly spray the top of the fish with cooking spray.  Bake for 15 minutes.  Flip fish halfway through and spray once again for a golden brown color.
To serve, add a few fish pieces to a tortilla.  Top with shredded cheese, Banging Low Fat Spicy Sauce, Low Fat Classic Cole Slaw, lettuce and tomato.
Banging Low Fat Spicy Sauce
Ingredients
½ cup canola oil mayonnaise
4 tsp Sriracha sauce
1 tsp sugar
1 tsp rice vinegar
Directions
Add all ingredients in a small bowl.  Whisk until well combined.  Cover and set in fridge to chill.
Thanks for joining our weekly Friday Food Fight! Can't wait to see what everyone is flinging this week!
*Also submitted at*