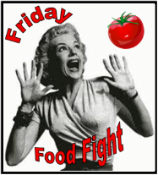 If you've followed this blog for a while, then you know all about my slight obsession with Skinnytaste.  I've boasted about how foolproof her recipes are and how easy they are to follow.  The results always come out perfect.
But, I have to be honest.  Skinnytaste's Broccoli Stuffed Chicken requires some effort.  It delivers the tasty results like all the other Skinnytaste recipes I've tried, however, it's not quite a 30 minute meal as the prep work takes a bit of time.  Therefore, this is NOT the dinner to plan on the crazy running all over town chauffeuring your kids to and fro after school activities.  Save this dinner for a Sunday or prepare it the night before and just throw it in the oven when you get home from dance-karate-baseball-soccer-girl/boy scouts-evenings.
Although this dish requires some work, I don't mind all the steps because my kids will eat every last bite without complaint. For me, a little extra effort is totally worth a dinner free of fussy faces and full of happily stuffed faces instead.
Skinnytaste offers a wonderful step-by-step visual aid, in case you're confused by the steps, however, I did make a few small modifications to Skinnytaste's recipe, like steaming the broccoli before rolling it inside the chicken.
Broccoli and Swiss Cheese Stuffed Chicken
Prep time:
Cook time:
Total time:
Rolled and breaded baked chicken with a cheesy broccoli middle.
Ingredients
I lb boneless chicken breasts
1 large egg
2 tsp water
1 cup plain breadcrumbs
1 large head of broccoli, cut into 1" florets
¼ lb Boar's Head Lacey Swiss, sliced
1 tsp salt
½ ground black pepper
Cooking Spray
Instructions
Preheat oven to 350°. Prepare a baking sheet with parchment or non-cooking spray.
Fill about an inch of water in a double-boiler steamer and bring to boil. Add broccoli to basket, insert basket into pot and cover. Steam broccoli until tender but still firm (about 5-7 minutes). Remove from heat and set aside in a bowl.
While broccoli steams, trim chicken breasts into cutlets. Cover chicken in plastic wrap. Then, using a meat mallet pound breasts until to ¼ inch thickness.
Tear sliced cheese to fit in center of the chicken and top with a few broccoli florets. Roll and wrap chicken to completely cover cheese and secure with toothpicks. Repeat for remaining chicken.
Using a pie tin, beat egg and water to make an egg wash. Fill a second pie tin with breadcrumbs, salt and pepper and stir until well combined.
Dip chicken into egg wash and then cover in breadcrumbs. Place breaded chicken on cookie sheet. Lightly spray chicken with cooking spray and bake for 25 minutes.
Serve with remaining broccoli and mashed cauliflower.
By the way, I shared another Skinnytaste recipe at 5 Minutes for Mom this week.  That Pasta with Asparagus was a hit in our house too!  Stop by and check it out and leave some comment love too!
Thanks for joining our weekly Friday Food Fight! Can't wait to see what everyone is flinging this week!
*Also submitted at*