I love when Publix has a ton of Greenwise (their store brand of organic) meats on sale. The sale must be related to all the cook-outs people will be planning over the next week and holiday weekend. I few weeks ago, I tweeted a request to Publix asking for more Greenwise and organic deals in their weekly ad. The narcissist in me likes to think I made the reduced organic meat deals happen.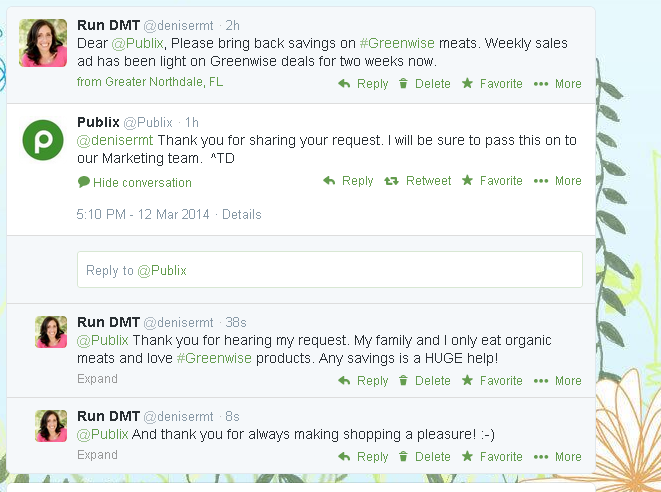 You're welcome.
Tomorrow evening, Iron Chef Allan and I will be sampling the sneak preview of the NOLA-style delicacies at the soon to open Roux. I cannot wait! Rouxmor has it they have beignets too!  I love Cajun-style and NOLA foods and previewing Roux makes me happier than a clam at high tide at the mouth of the Mississippi Bayou.
After what I imagine to be a rich evening at Roux, the rest of the week will be quieter and much lower calorie and low fat.  Then, on Saturday, the girls have the Color Me Rad 5K fun run. We had such a great time last year, the girls wanted to run it again.
On Saturday afternoon, Iron Chef Allan and I will be searching for our lost shaker of salt at the Margarita Festival with friends. Allan and I had such a blast last year, we couldn't miss this fiesta.  This year, a handful of food trucks will be parked at Curtis Hixon and Street Surfer tweeted me yesterday to inform me that they will be serving even more varieties of nachos than the Beer Spring Fling.
Cajun food on Monday followed by bottomless margaritas and nachos on Saturday; now, that is a very good week, mis amigos. If you want to join Allan and me at the Margarita Festival this Saturday, enter to win tickets at the Tampa Bay Bloggers fan page.
With dining at Roux on Monday evening, I doubt Monday will be Meatless, therefore, this week, I've designated Tuesday as our meatless day.  Here's how our dinner menu looks for the rest of the week.
S – Copycat Chipotle Steak Fajitas Bowls and Cilantro Lime Rice
M – Dinner at Roux
T – Caprese Panini and Tomato Soup and a Mixed Greens Salad
W – Butterflied Whole Chicken with BBQ Sauce with a Green Bean Salad and Unfried Parmesan Steak Fries
Th – Classic Baked Ziti Casserole and a Mixed Green Salad
F – Pizza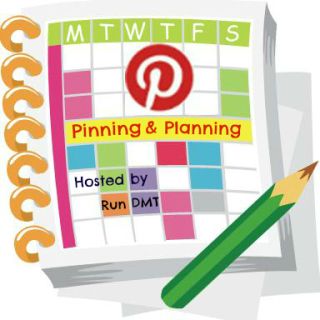 What interesting recipes are you pinning and planning? What's on your dinner menu this week?