As you may have noticed by all the amazing supermarket sale ads, it's a just shy of two weeks until Thanksgiving. Wow. Two weeks? When did that happen?
On the subject of Thanksgiving and sale ads, the best deal in this week was featured in an insert in today's paper. Along with the usual coupons in the Sunday paper, Publix featured its Thanksgiving menu suggestions in The Feast and on the last page of those delicious recipes was a $0.55 coupon for one of my favorite salad kits, the Eat Smart Sweet Kale Salad. With crunchy kale, cranberries and pumpkin seeds, the salad just screams fall and Thanksgiving. Obviously, Publix and Eat Smart think so too because just like last Thanksgiving, Eat Smart is offering a $2.00 off coupon in addition to the Publix's coupon. That's a sweet healthy savings of $2.55 on the Sweet Kale Salad!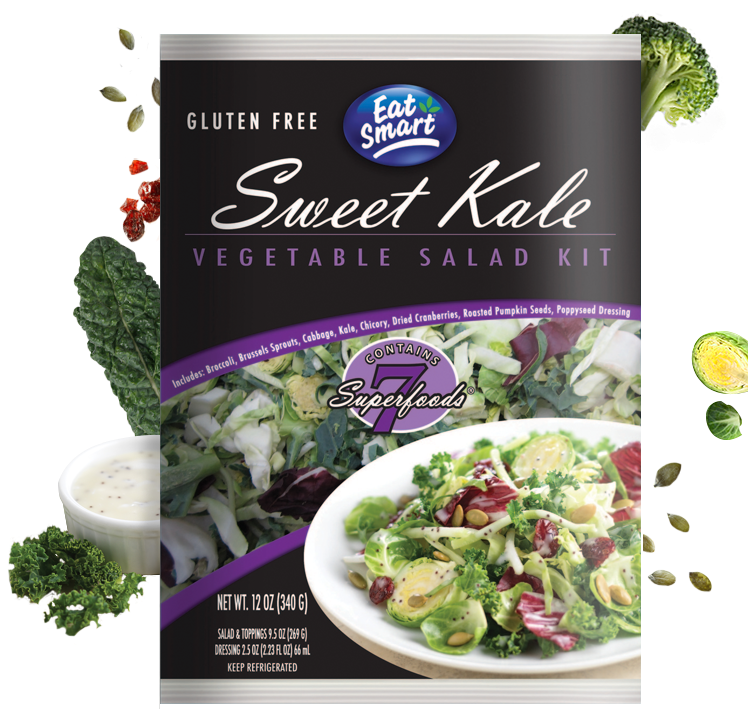 As for a Thanksgiving menu plan, Iron Chef Allan and I are making our Turkey Day list and checking it twice, but first we are compiling a vacation list for our first weeklong Thanksgiving getaway. In addition to turkey and all the fixings this Thanksgiving, we've planned a gorgeous postcard setting by booking a cabin in the Blue Ridge Mountains of North Carolina. My parents and my sister will be joining us for a Blue Ridge Mountain Thanksgiving and a delightfully chilly family fun week of mulled wine and fireside dining.
So while visions of sweet potato casserole and piles of mashed potatoes are dancing in my head, I'm also dreaming of winter boots prancing through my head. I'm looking forward to wearing long pants and hiking through crisp fall weather. I'm also anticipating next week's trip to the mountains to be full of heavy fireside meals, therfore this week's dinner menu will be relatively light vegetarian meals, lean meats and salads.
Here's this week's dinner menu:
Sunday – Carrabba's Copycat Chicken Marsala with Pasta and 1967 Salad
Meatless Monday – Lentil Soup and a Mixed Greens Salad
Tuesday – Skinnytaste's Spicy Black Bean Burgers and Low Fat Clasic Cole Slaw
Wednesday – Pumpkin Chili and Eat Smart Sweet Kale Salad
Thursday – Sticky Asian-Style Ginger Wings and Asian-Style Broccoli Slaw
Friday – Leftovers
What's on your dinner menu this week? What healthy recipes are you pinning and planning for Thanksgiving? 
Follow Run DMT on Pinterest for more kid-approved healthy recipes and healthy living tips.