Happy New Year!
When I began writing this week's menu plan, the first dinner menu of 2016, I realized I been publishing these post for FOUR years now. My first Pinning and Planning dinner menu post was shared back in August 2012 and while it's not so much a blog hop menu planning post, but more of a "Hey this is what my family is eating this week and what recipes I'm pinning to Pinterest".

For the four years I've been meal planning, I've learned a few key things.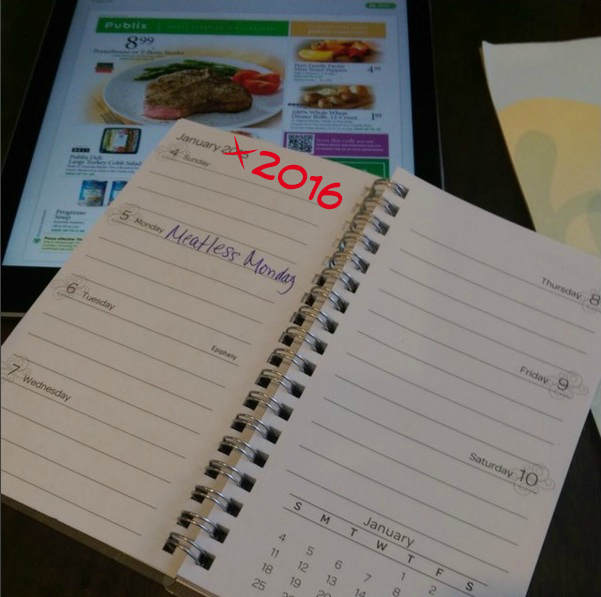 Meal planning helps me reflect on the week ahead.
When planning out the dinner menu for the week, I have to pay attention to after school activities, work/blogging events, early release days and my husband's crazy travel schedule. Keeping all this into account helps me think about the type of meals to plan. Will I dare to serve a new dinner or test out a new recipe on my family? Will it be a brinner (breakfast for dinner) kind of night? Or will a quick 30-minute meal or a crockpot meal help combat the chaos? Or will a soup and sandwich supper do?
Meal planning keeps me accountable.
Since I'm big on healthy eating, what I'm sharing with you needs to reflect that. Our meals need to be rich of lean meats, protein, good fats, complex carbs and leafy greens. I also try to plan a vegetarian night, typically on Monday for Meatless Monday.
Meal planning helps me budget.
I shop my local Publix weekly sale ad and plan meals around what's on sale. Since we typically buy organic meats and produce, our grocery bill tends to add up quickly. However, if I plan meals around certain items on sale, it helps keep the cost low. Plus, planning meals also forces to not waste the food I buy or the money spent. If I plan it and buy it, I have to prepare it.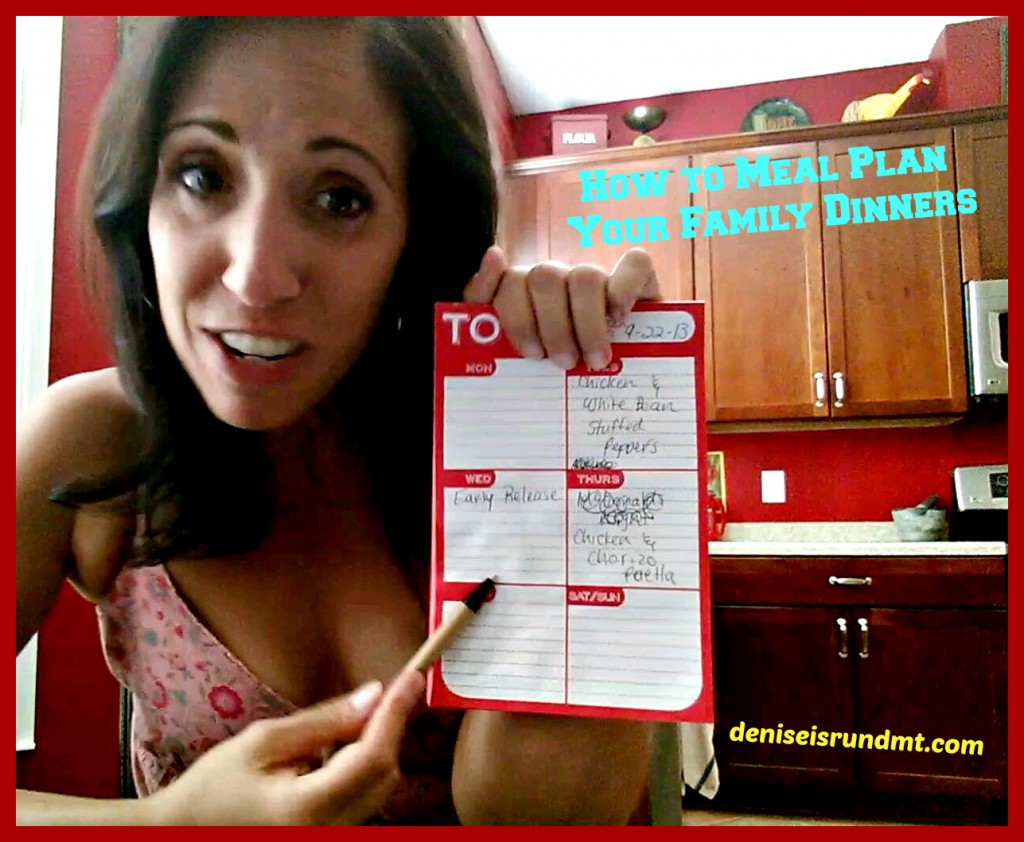 Learn more about my meal planning How To's here.
How will you resolve to be better about meal planning this year? What are some of your tips?
Now, onto this week's dinner menu.
Sunday – British style Bangers & Mash (Chicken Sausage & Mashed Potatoes) with Honey Sriracha Roasted Brussels Sprouts
Meatless Monday – Roasted Veggie Sammies
Tuesday – (Brinner) Sweet Potato and Kale Hash with Poached Eggs
Wedensday – Copycat Chipotle Burrito Bowls with Cilantro Lime Rice
Thursday – Leftovers
Friday – Pizza
What's on your dinner menu this week? What healthy recipes are you Pinning and Planning?
Follow Run DMT on Pinterest for more kid-approved healthy recipes and healthy living tips.