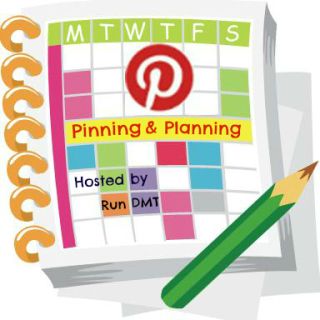 Hubby is finished traveling for the time being.  Now, we only have a few more days of FCAT to contend with and then, our days will be less stressful.  Thank goodness!
Tomorrow is Earth Day.  Little Lion Man and I have a fun day planned at the beach with friends to celebrate.  I'll bake this earth cake for the playdate and then we'll have this fun dirt cup snack when the girls come home from school.
Tomorrow is also one week after the Boston bombing and many running communities are coming together to Run Boston Strong.  Therefore, tomorrow's night dinner will be a quick one so the girls and I can go run and show our support.
On Friday evening, Allan and I will be attending our first Yelp event: Yelptucky Derby and it sounds like one that can't be missed!  I'm so excited to get all dressed up and have excuse to wear a fancy a hat in true southern style!  I'll be like Julia Roberts in Pretty Woman!
Then on Saturday, the whole family will be kicking up our heels at Keel and Curley Blueberry Festival for more southern style fun.
S – Buffalo Chicken Burgers and Low Fat Classic Coleslaw
M – Linguini with Roasted Tomatoes and Arugula
T – Sautéed Tilapia with Lemon-Peppercorn Pan Sauce on Couscous
W – Roasted Veggies and Shaved Asiago on Flatbread
Th – Chicken Curry with brown rice
F – Yelptucky Derby
S – Keel and Curley Blueberry Festival
What's on your dinner menu plan this week?  Are you trying any new dishes?