Disclosure: This is a sponsored post. I received compensation from the US Highbush Blueberry Council and the Mom It Forward Blogger Network for my participation in this campaign. The recipe and opinions shared are my own.
Blueberry season is fast approaching here in Florida and my kids will be so excited to fill their buckets with these round little blue gems once again.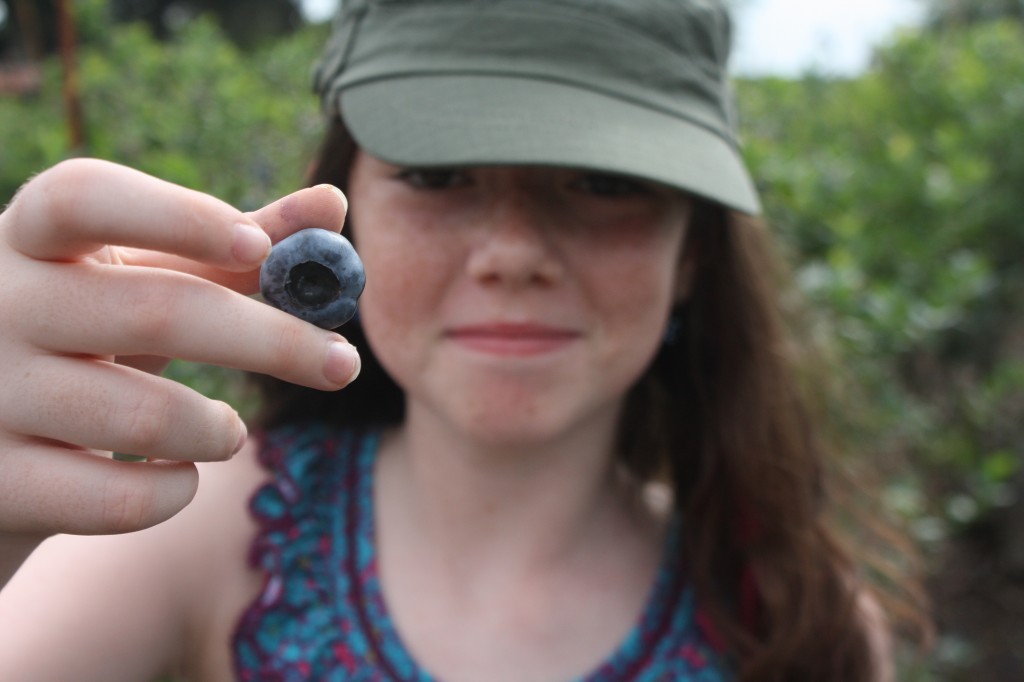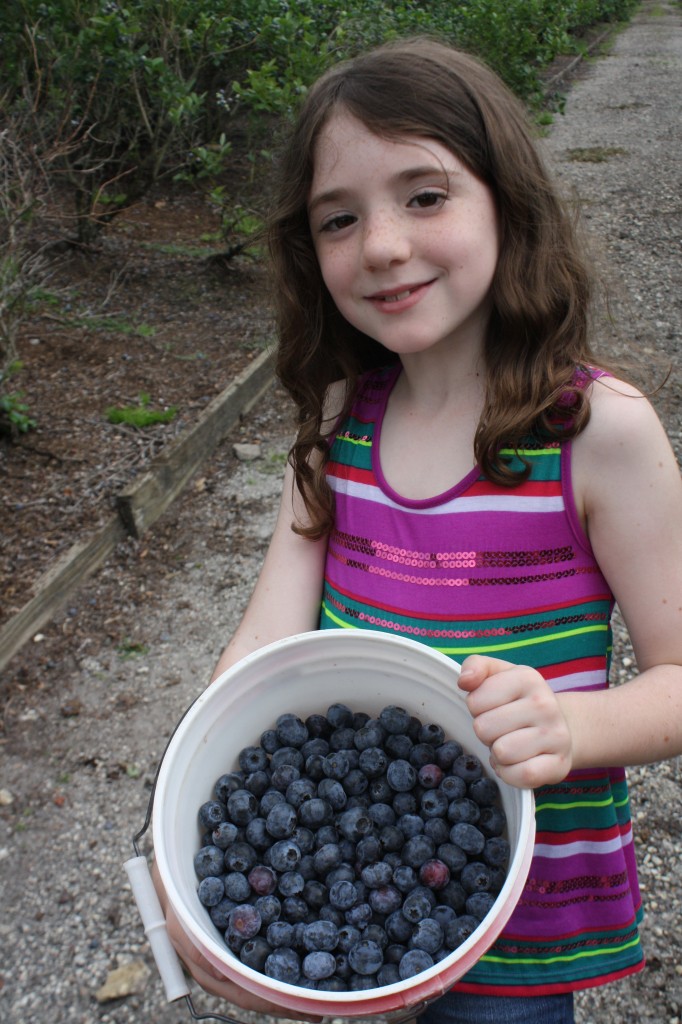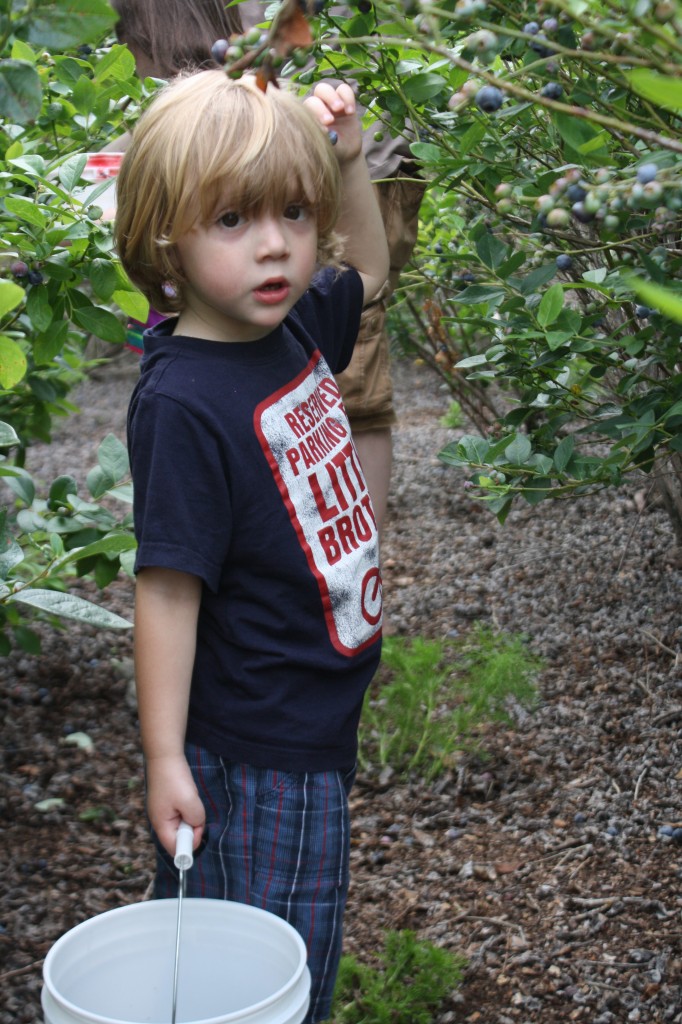 When it's not blueberry picking season, we can still find plenty of well stocked blueberry pints at our local supermarket.  From scones to smoothies to pancakes, we will have our fill of blueberries.  Seeing the deep indigo color of blueberries leaves me feeling happy and definitely not blue.
Not to mention, the health benefits of blueberries are nothing to sneeze at!  One cup of blueberries is only 80 calories per cup and a great source of dietary fiber, which helps with heart health and helps your keep cholesterol in check.
Blueberries are also rich in antioxidants and provide anti-inflammatory properties which help decrease cardiovascular disease, cancer and age-related cognitive decline.  With Vitamin C to build a healthy immune system and manganese for bone development, these berries pack a lot punch that does the body good!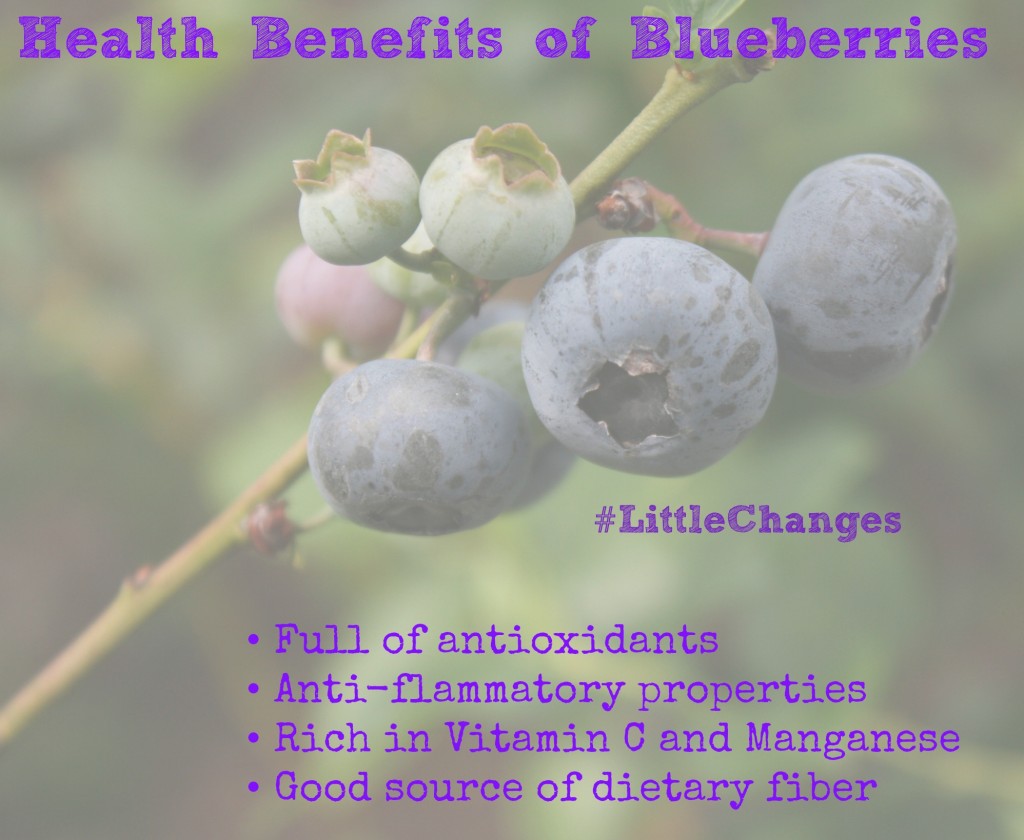 The US Highbush Blueberry Council recommends playing around with new flavor combinations and different forms of blueberries and even offers a few serving suggestions.
Rejeuvenate your cocktails – Try blueberry puree in margaritas, toss fresh blueberries in a minty mojito or make a stiff blutini!
Why wait for dessert? Pair blueberries with something savory like cheese, squash or pizza – their sweet-tart taste will coax out the other flavors in your dish.
Freezer meals go upscale – Use frozen blueberries to make a tangy sauce for fish or meat.
Try 'em dried – Many supermarkets and natural food stores now sell a variety of dried blueberries. Pop them on a green salad, toss them with couscous or try them in stuffing.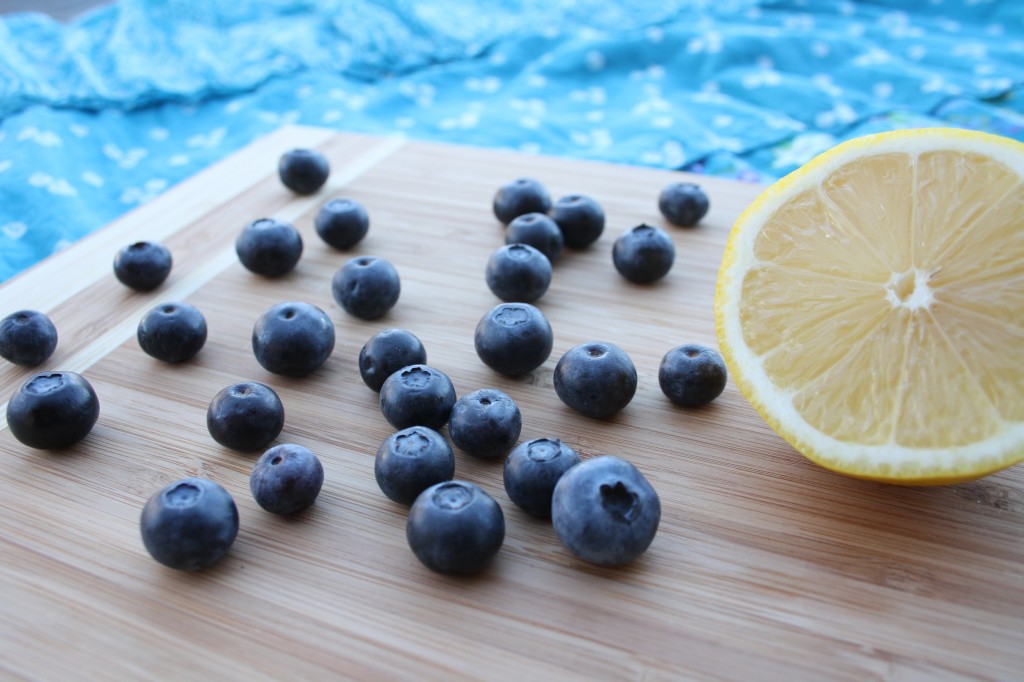 For the puropse of this post, I developed a Healthy Blueberry Yogurt Parfait made with plain Greek and maple syrup (both which also offer healing, rebuilding and repairing properties).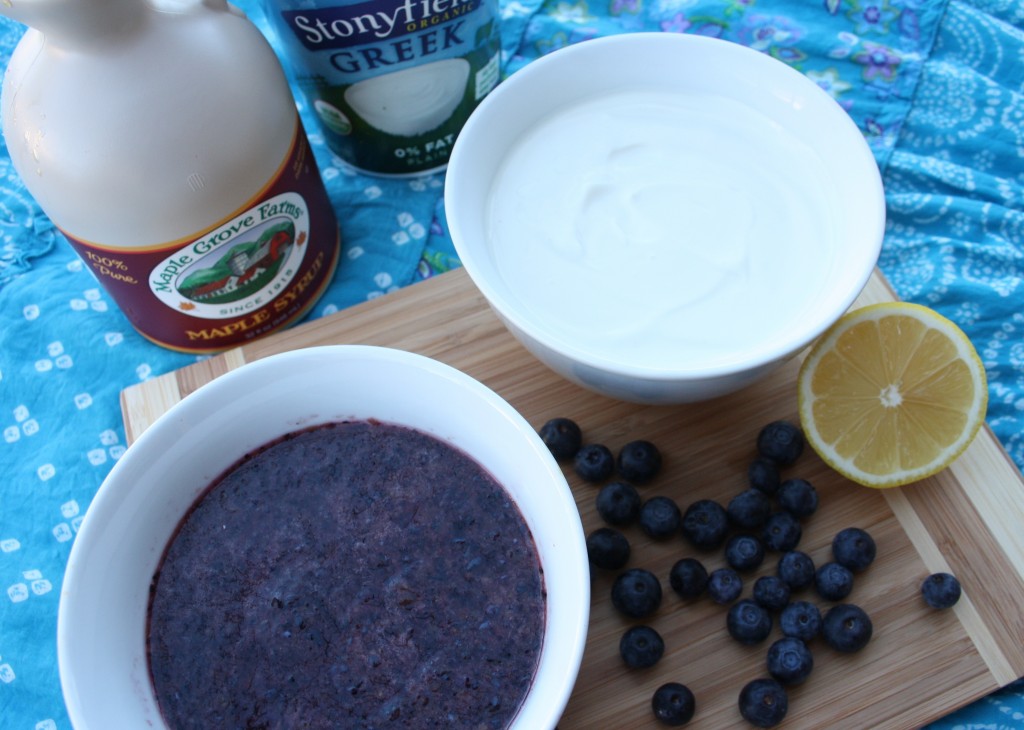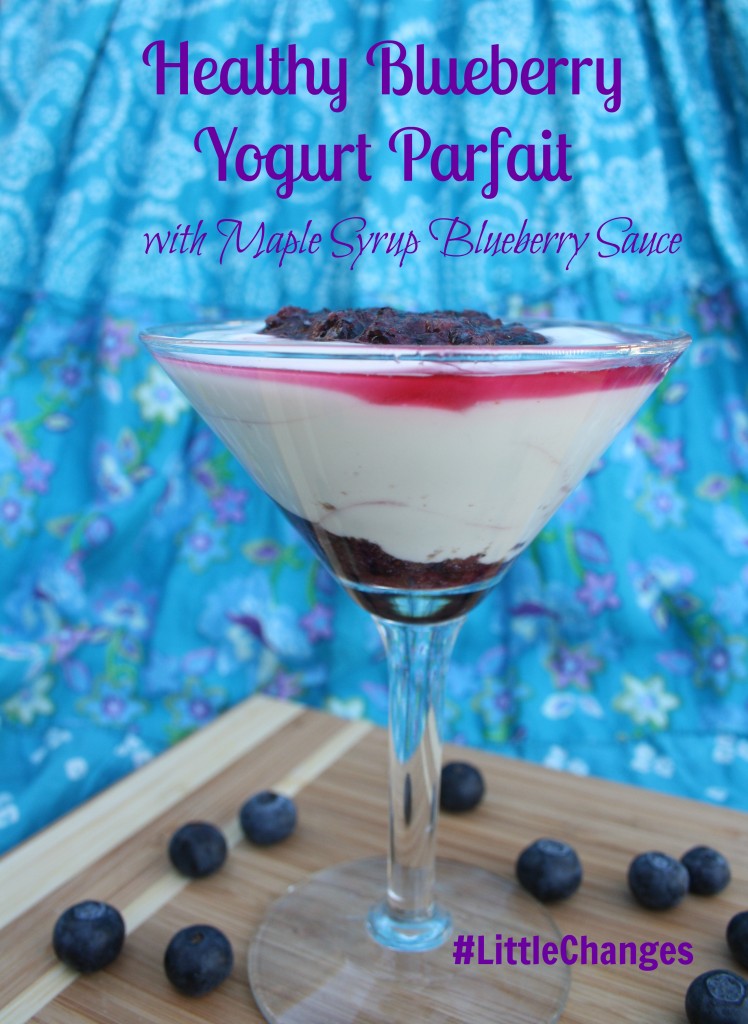 Blueberry Maple Sauce
Cuisine:
Breakfast or Dessert
Prep time:
Cook time:
Total time:
Simple, healthy blueberry sauce that goes great with yogurt or over pancakes.
Ingredients
1 pint of fresh blueberries
Juice of one half lemon (about a Tbsp)
3 Tbsp maple syrup
Instructions
Using a sieve, rinse and drain blueberries.
Combine ingredients in a food processor (or blender) and pulse a few times until thoroughly chopped and blended, but hot pureed. Some texture is good.
Pour in a bowl and cover with cling film or pour into an air-tight container. Set aside in fridge until ready to serve. Sauce will keep up to three days. The longer it sits, the more congealed the berry sauce will become.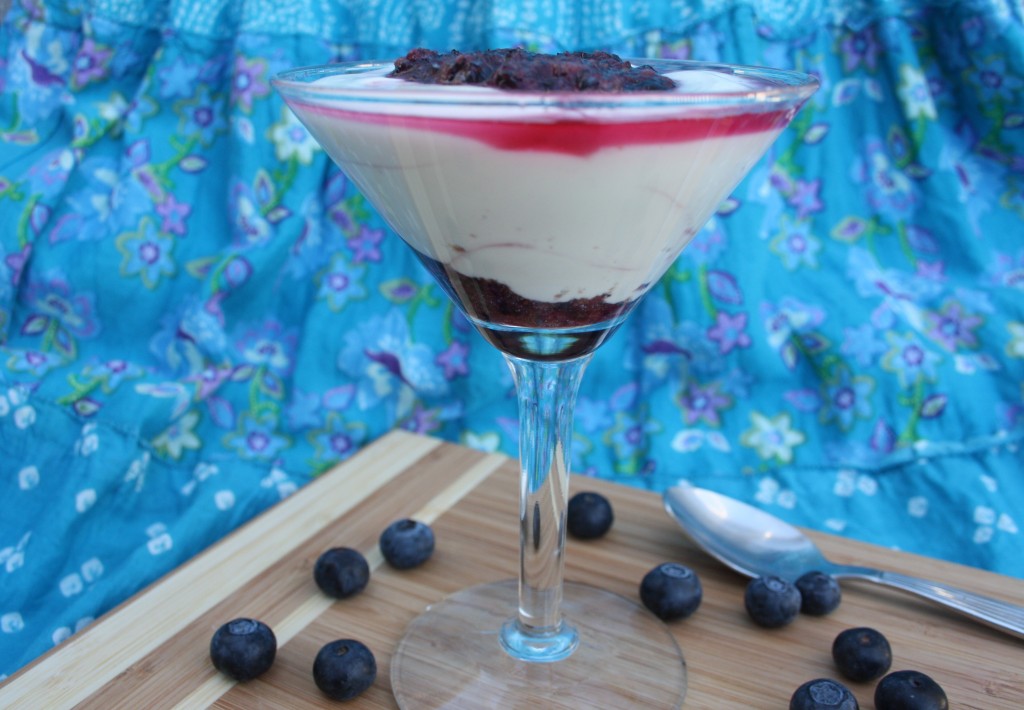 Healthy Blueberry Yogurt Parfait
Prep time:
Cook time:
Total time:
This healthy layered yogurt with a simple blueberry maple syrup sauce makes a fun brunch item or dessert.
Ingredients
2 cups plain non-fat Greek yogurt
¼ cup maple syrup
Blueberry sauce
Instructions
Add maple syrup and Greek yogurt; mix until well combined.
Using a martini glass or a champagne flute, add a small amount of blueberry sauce (about two teaspoons) to the bottom of glass. Add a larger amount of maple yogurt (about two Tbsp) onto on blueberry sauce. Add another drop of blueberry sauce to form three layers of yogurt parfait.
For additional recipes and other blueberry inspirations, visit the US Highbush Blueberry Council's recipe page and follow the Pinterest board.  Like "Little Blue Dynamos" on Facebook and follow Blueberry411 on Twitter for more blueberry pinspirations and to learn how blueberries #LittleChanges in your life.
The US Highbush Blueberry Council wants you to make #LittleChanges in your diet by making blueberries part of your meals.  One lucky run DMT reader will win a $75 Gift Card to purchase a three month's supply of blueberries to fill your bowls with blueberries!
To enter, leave a comment below and follow the Rafflecopter widget directions for additional entries.
How do you enjoy eating blueberries best? What recipes do you plan to create with blueberries?