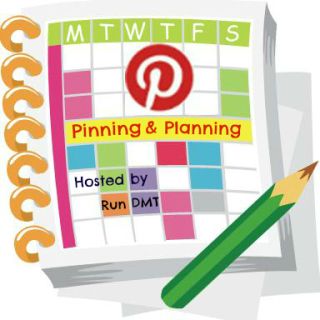 With trying to juggle a new schedule once again, life has been a bit hectic.  I missed posting a Pinning and Planning Dinner Menu last week and I didn't want to miss one more week.
The weather has cooled and Little Lion Man seems to have caught a cold with the cooler weather.  He may have picked something up from preschool, but either way, it definitely means we needs some soup on our dinner menu this week.
Later this week, there's Halloween of course, but we also have Allana's 12th birthday on Friday which is also her school's fall festival.  My little carnivore has requested dinner at LongHorn Steakhouse and a slumber party with friends for her birthday after the fall festival.  Let the never ending sugar high commence!
At least we'll balance out the sugar, birthday cake and red meat with some healthy meals.
S – Grilled Buffalo Wings and Low Fat Blue Cheese Broccoli Slaw
W – Black Beans and Rice with Baked Plantains
Th – Pizza
S – Family Birthday Cookout
How are you balancing out the sugar this week?  What's on your dinner menu?   What are you pinning and planning?