For this week's Random Tuesday Thoughts, I'm blog hopping with my fabulous blogger friend, Stacy Uncorked and the always inspirational, Jill Conyers. As a new weekly fitness feature, Jill is co-hosting The Fit Dish and posed this  question:
What traditional family favorites are you tweaking or swapping to serve a healthier version?
Honestly, we haven't planned our Thanksgiving meal just yet, but we genuinely eat pretty healthy and skinny, lighten-up version of our favorite foods. However, as part of the Good Food Force initiative, new the importance of giving healthy canned goods to food bank. Therefore, I decided to host a SuperFood Drive to encourage my mommy friends to donate healthy non-perishable food items. So I guess you could say, I am swapping the typical junk and processed food people typically donate to food banks with healthier foods, like canned low sodium vegetables in water and whole grain cereals in an effort to prevent obesity and heart disease.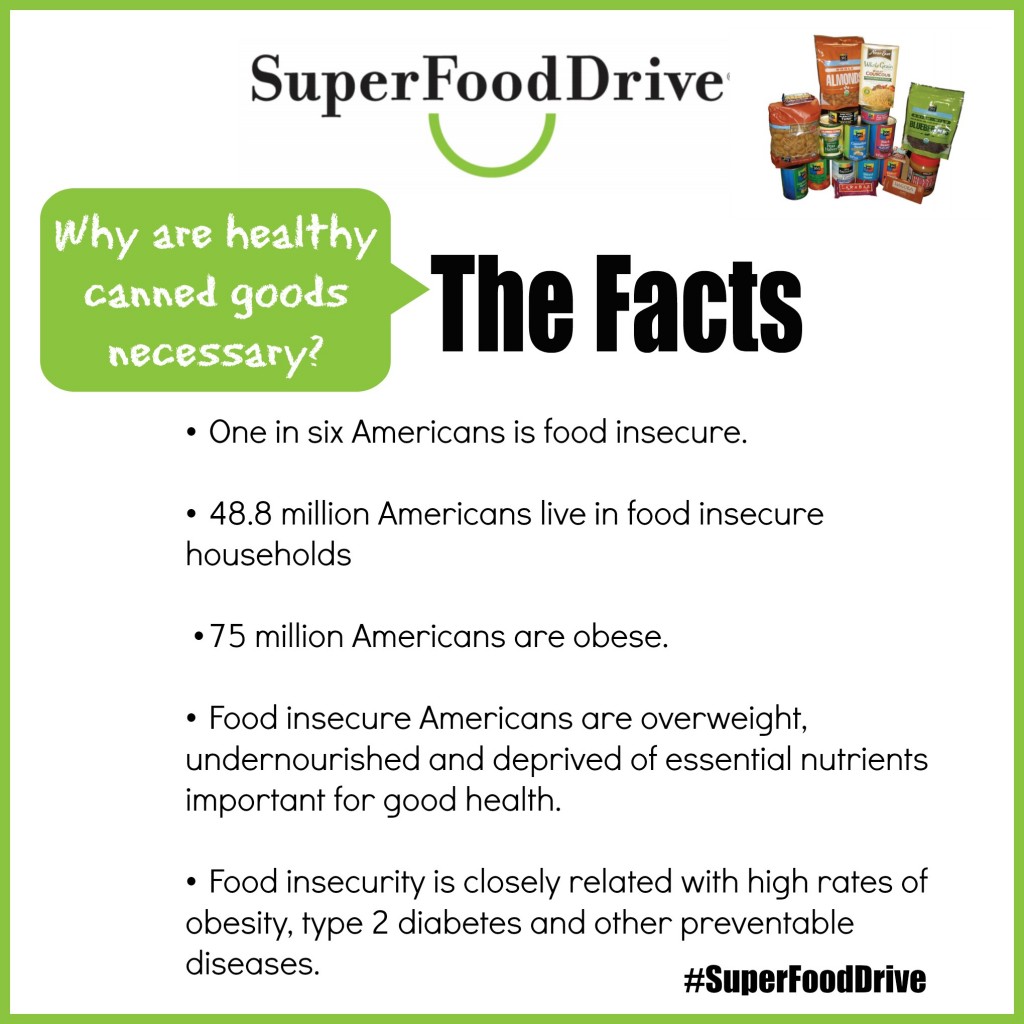 If you live in Tampa Bay, I would love for you to join our SuperFood Drive. RSVP here via Facebook. Use this SuperFoods Shopping List to help you.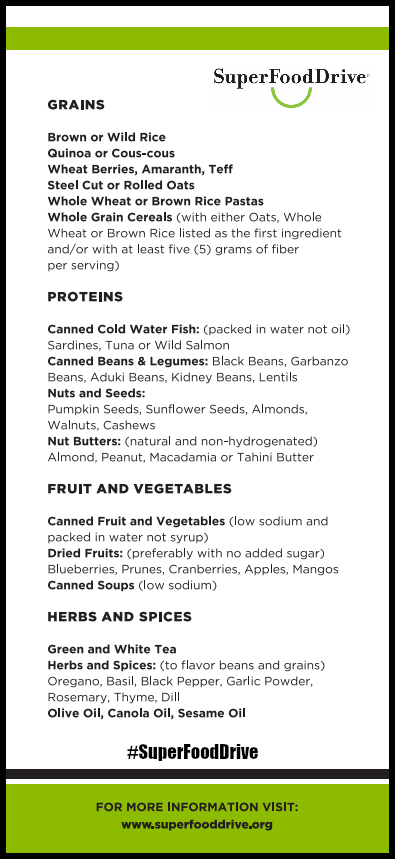 If you can't join my SuperFood Drive, you can also contribute virtually here by purchasing an item on the needs list and your purchase will benefit a food bank in your area.
Speaking of healthy foods, don't miss out on my Hass Avocado #LoveOneToday $50 Visa gift card giveaway.
 Moving onto to more random fitness related things….
When I chose to run three marathons in seven weeks, I made the decision to enjoy a 26.2 mile sightseeing tour of Chicago and New York City and make Space Coast my run for time marathon. Forget the fact that I'm running three marathons in seven weeks. I'm such a space cadet for even trying to run the Space Coast Marathon because I seriously hate that race!
My friends Mica, Chrissy and I made a dumb runner peer pressure pact and committed to a three year exploration of this race simply to earn the Big Bang Series medal.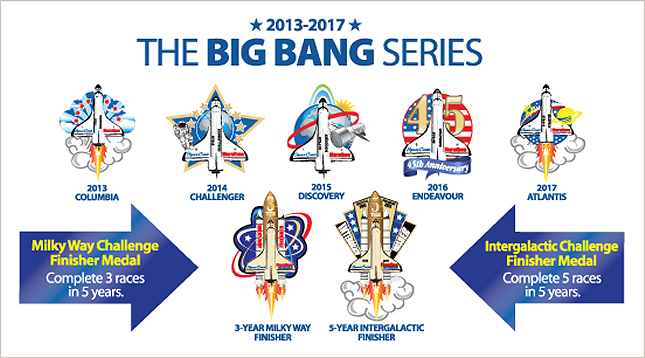 Given the fact that I'm already blasting off, I might as well go for a Space Coast Marathon redemption since I did so poorly at that race three years ago. I hated that marathon so much, I swore I would never run it again, but this year, I figured since I'm already trained, why not go for it again?
This time around, I will have a lot of supporters and friends at the race who have promised me that they will jump in and pace with me to hit my time (4:45). With their help, I will hopefully learn to like this race and hit a new PR in the process.
To train for this marathon, I'm following the Hal Higdon 4-Weeks Multiple Marathon plan. While most marathon plans follow an 18-20 week plan and slowly build up, the purpose a multiple marathon plan is slightly different. It simply serves to stay conditioned for the marathon. Rather than focusing on the miles for the longer runs, you focus on the time on your feet.
The first week of my four week plan was a bit more recovery than running due to still recovering from NYC Marathon and traveling to D.C. the following weekend. For that reason, I only ran twice that week and sadly, I didn't run at all while in D.C for the Moms Rising Good Food Force conference. Funny though, the two runs that I did actually had some nice times.
The following week I had to juggle training with my husband's travel schedule. I managed to squeeze in a 3 mile run on Monday…
…and  a hill training run on Thursday.
While training for Space Coast, I've decided to skip out on the speedwork and focus on bridges. The slight change of elevation at Space Coast always gets me and this time, I want my legs to survive it. Plus, following Space Coast Marathon, I have the Florida Road Races Holiday Halfathon on December 14. The first half of the course follows along Gulf Blvd and it's relatively flat, however, the second half of the course has some serious "Florida Hills". Once the course turns at Park Blvd, the first bridge is about 25′ above the water. When the course follows along the Pinellas Trail, there are two overpasses which are about 25′ tall each.
Since I really want to do well at that race, I need to train for it. So, last week I ran hill repeats on the Upper Tampa Bay Trail. In the four mile run, I did 4 x 400 hill repeats and it felt so great!
Then on Saturday I stuck with the plan and went for an easy two hour run (12 miles). If I keep at this pace I should finish my marathon right on mark.
Yesterday, I ran 3 miles and today I went for 6 miles. You can follow me and view all my training runs on Garmin Connect.
This week, I'm adding strength training back into my routine with Body Pump on Wednesday and Friday in addition to my running. I need to add squats and lunges back into my workouts to keep my hip and hamstrings strong.
 What race are you training for? What training plan are you following?