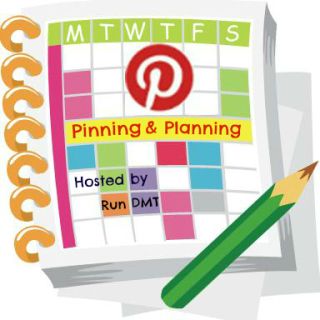 Have you started planning your Thanksgiving menu yet?
I've been adding lots of yummy salad pins, sides and desserts like this Pumpkin Tiramisu to my Pinterest boards, but Iron Chef Allan and I have not firmed anything up yet.
Can you believe very soon will be making Christmas lists and planning the Christmas dinner menu? Seriously, you blink and then BAM! It's Christmas.
Next week, my oldest daughter and I will be volunteering at the Metropolitan Ministries Holiday Tent, where we will be assisting families shop for their Thanksgiving dinners. Last year as the clients sifted through the shelves, they passed over the jarred gravy and canned cranberry sauce. They selected the same items that most families would choose such as canned green beans, peas, Kraft Macaroni and Cheese and Stove Top stuffing. Miscellaneous items like bamboo shoots and artichoke hearts sat on the shelf just as those items collect dust in your pantry.
So this year, when my kids' school collected canned goods to benefit our local food banks, I donated chicken stock, canned veggies and boxes of Stove Top. When you donate to food banks this season, remember that one in six Americans are food insecure and the families in need want the same foods you would feed your family.
Sadly, many food insecure Americans are overweight, yet undernourished.
This means they are deprived of essential nutrients that are important for good health. Food insecurity is closely related with high rates of obesity, type 2 diabetes, and other preventable diseases. Today, 48.8 million Americans live in food insecure households and 75 million Americans are obese.
Finding these statistics staggering and despising the fact that I purchased AND donated processed, full of MSG Stove Top stuffing, the indigestible facts inspired me to host a SuperFood, healthy food drive to help people with provisions that PREVENT disease instead of promoting it.
If you can't make the event or do not live in the Tampa Bay area, you can participate online by contributing to the virtual healthy food drive here. Online donations are made to your local Feeding America food bank.
As for my family, we are eating healthy as usual. Speaking on healthy, don't miss out on my Hass Avocado #LoveOneToday $50 Visa gift card giveaway.
Here's what's on our dinner menu this week.
Sunday – Pollo-al Peperoncino with Smashed Potatoes and Brussels Sprouts Slaw
Meatless Monday – Vegetable Samosas and Kachumber Salad
Tuesday – Chicken Pot Pie Soup and a Mixed Greens Salad
Wednesday –  Baked Tilapia Po' Boys with homemade Remoulade Sauce
Thursday – Loaded Baked Potatoes and Roasted Broccoli
Friday – Pizza
What items do you typically donate to food banks? Have you started planning your Thanksgiving menu yet? What recipes are you pinning and planning?