Disclosure: This is a sponsored post provided by Nature's Bounty. Although I have been compensated, all opinions are about my commitment to healthy living are my own.
Over the past year as I nursed an injury related to plantar fasciitis, I gained over twenty pounds. This one marathon maniac mom became an overweight depressed lethargic sedentary lump. Through my physician's care, I learned that I was seriously Vitamin D deficient which may have been one of the factors that contributed to my injury and depression.

During that year, I rediscovered the importance of proper rest and taking probiotics for gut health and supplements for repairing and rebuilding. Although not a new concept, it took me facing a serious injury to learn that lesson firsthand.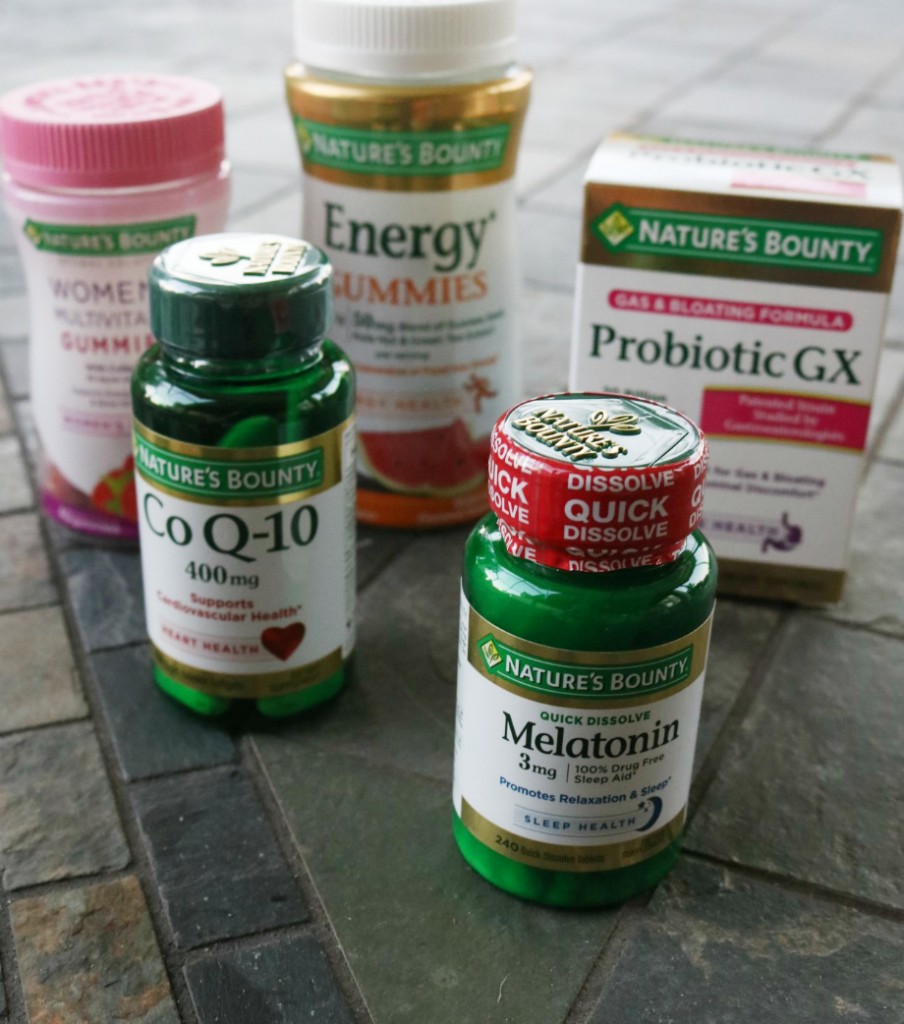 Despite my efforts of eating right and working out, I undid all my efforts by not getting enough sleep and by not taking supplements. In fact, during my hiatus from running, I discovered that I could always miss a workout or push back a workout to later in the day or week, but I could never make up lost sleep.
With 2017 just around the corner, I have set some new fitness goals for myself (including running the Daytona Beach Half Marathon – my first half marathon in over almost two years) all while remembering the important lessons I learned from my time off from running. No matter my fitness goals, taking care of myself through proper rest and vital supplements will be at the forefront.
We are always full of advice for our former selves, but what about the future you?
Nature's Bounty is here to support you on your journey to a healthy future. If you take care of your mental, spiritual, emotional, social and physical health NOW, your efforts will pay dividends LATER. Nature's Bounty is encouraging people to think about their overall health and wellbeing, and take realistic steps TODAY towards achieving that healthy TOMORROW .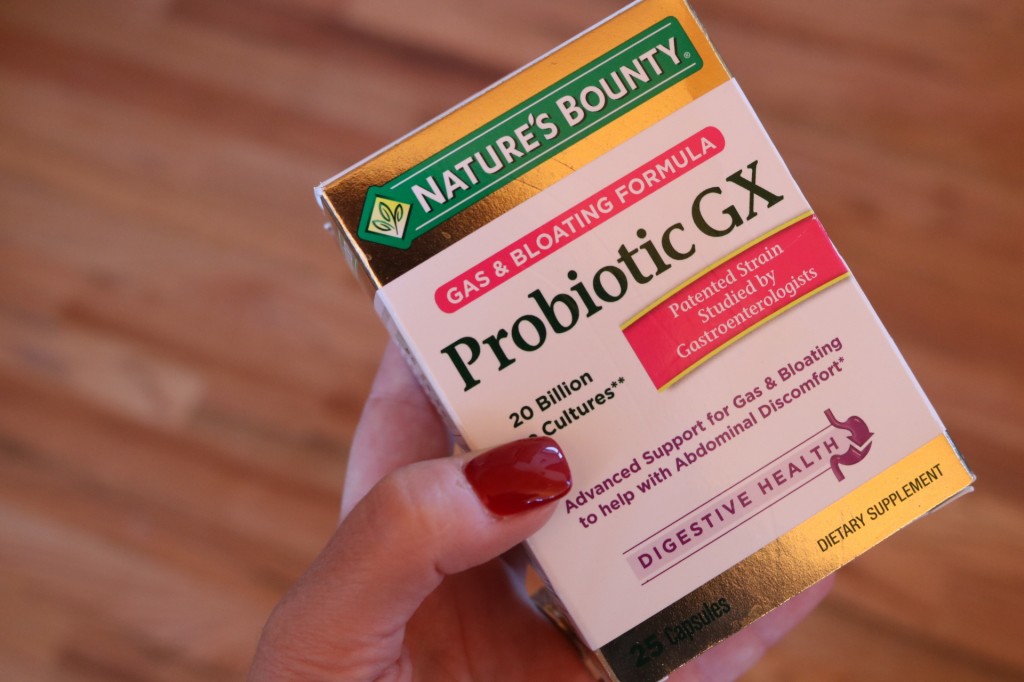 With nearly 50 years of experience, Nature's Bounty knows you're always better off healthy Nature's Bounty combines the latest breakthroughs in nutritional science with the finest ingredients, to provide supplements of unsurpassed quality and value.
While develop fitness goals for 2017, Nature's Bounty wants to help you commit to healthy living today – something that you will be thankful for in the future through Nature's Bounty #DearFutureMe Sweepstakes.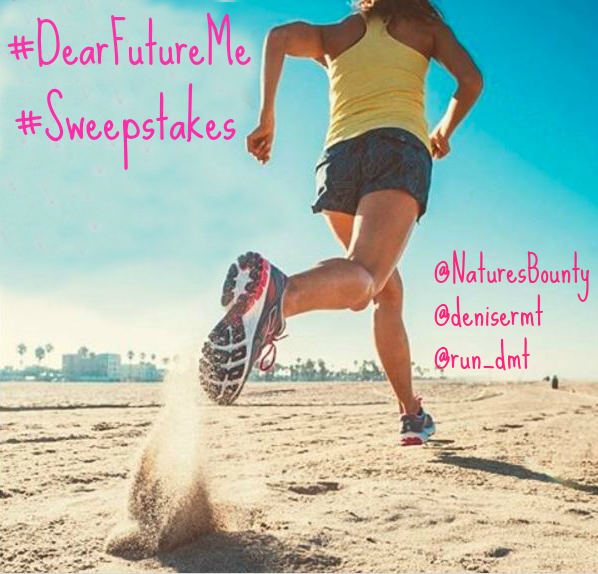 To commit to a healthier future you and to enter the #DearFutureMe Sweepstakes, take a photo of a #DearFutureMe letter to yourself or upload a photo with a caption that captures your personal commitment to a healthier future. You can enter the sweepstakes by uploading your entry to naturesbounty.com/dearfutureme or you can post your entry on Twitter or Instagram with the hashtags #DearFutureMe AND #Sweepstakes. Both hashtags must be included to enter via social media platforms.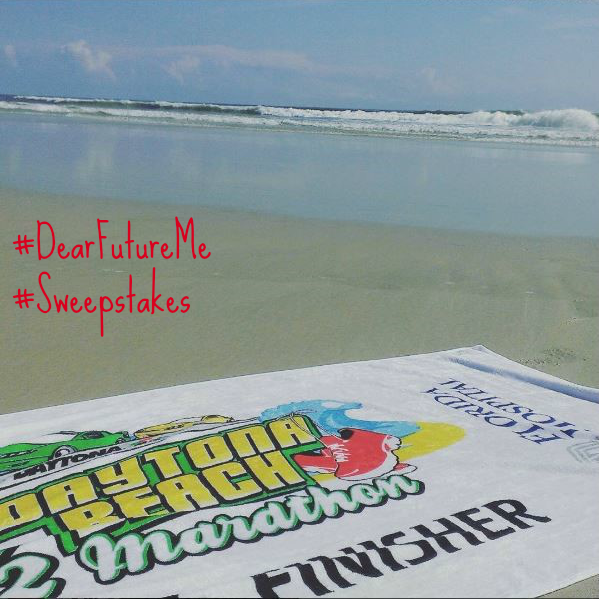 By visiting naturesbounty.com/dearfutureme and making a commitment to your future health, you will also be able to share that commitment on social media channels so your friends and family can support you along the way.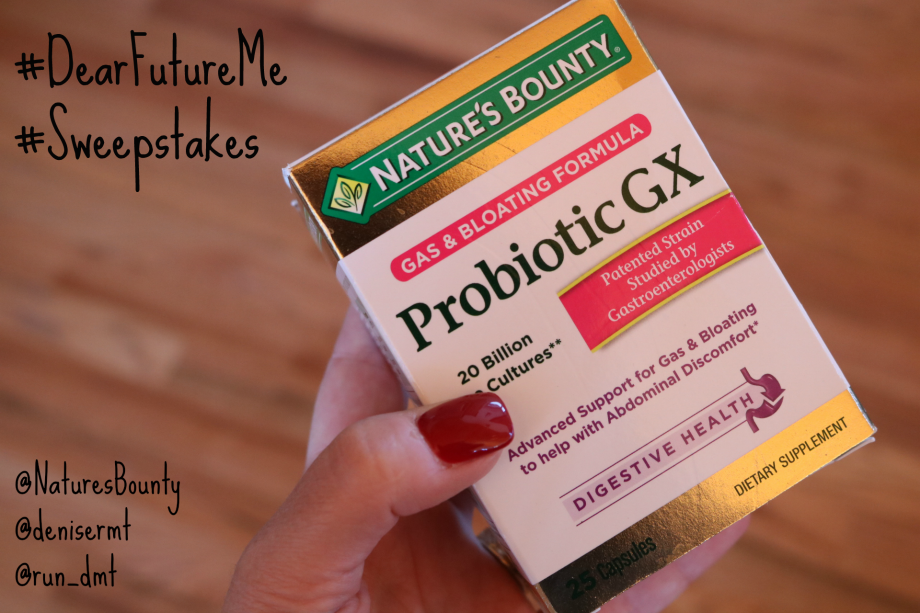 Research shows that you are 42% more likely to achieve your goals just by writing them down!
So why not post them on your social media and have your friends keep you accountable too!
All accepted submissions are eligible to win a Better Off Healthy prize pack valued at over $2,400 (including one year's supply of assorted Nature's Bounty vitamins and supplements (customized for your needs), one Fitbit Surge™ Fitness Superwatch, a one-year gym membership and a Mary Lou Retton signed Sports Illustrated cover). ENTRY DEADLINE December 10, 2016 at 11:59 PM EST
Commit to a healthier you in 2017 and many more years to follow. Learn more about Nature's Bounty products and the #DearFutureMe Sweepstakes by visiting naturesbounty.com/dearfutureme.
For more healthy living tips for a healthier you, follow Nature's Bounty on Facebook, Twitter, Instagram and YouTube.