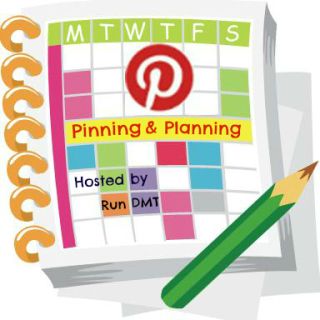 Throughout 2013, I had done so well with my focus on eating right, but during the month of December that all fell to the waistline waist side.  Too much holiday indulgence (sweets) and way too many bad carbs after months of not eating bread and I feel so sluggish.  Even though I do this to myself every December, I forgive myself and I vow to begin eating right once again immediately.
For New Year's Eve, we will visiting some old friends for a potluck party to ring in the new year.  I'll bring some healthy dishes like Mini Caprese Salad Skewers and grapes for good luck.  My friends grumble over the grapes every time I force them to gulp them down, but I'll take my chances with them over the promise of good luck.  While watching Rocking New Year's with seconds before the ball drops in Times Square, my family and I eat 12 grapes at the stroke of midnight, a Spanish custom that promises a month of good fortune with eat grape.
Then on New Year's Day, we'll start 2014 off right with our traditional New Year's Day meal, a pot of lentil soup.  This tradition was passed onto my mom by her best friend.  Supposedly, lentil (coins) with a bit of green such as spinach brings a promise of wealth in the new year.
Recently, Iron Chef Allan and I have been shopping more and more at Whole Foods.  Since we buy organic meats, organic produce, organic spices and other natural items, it makes sense to buy those items there since there is a wider variety than Publx.  Sometimes the prices are comparable to Publix and thankfully, we're not seeing a jump in our grocery expenses.  But like everything else, the key is you really have to know your prices as to not exceed your budget.  Plus, Whole Foods accepts coupons manufacturer coupons and also provides their own store coupons online.
One of the items we recently discovered to be cheaper than Publix was the chicken drummettes.  Whole Foods sells the organic drummettes for a dollar less a pound than Publix.  And since we love Buffalo wings, that was a great find for us, especially during football season.  I also found nitrate free chorizo sausage which means I don't have to make an extra trip to Target.  Saving money and time makes me happy.
Here's what's on our dinner menu for the week:
S – Grilled Buffalo Chicken Wings with Low Fat Blue Cheese Cole Slaw
Meatless Monday – Roasted Veggies with Arugula and Asiago Flatbread
T –New Year's Eve Potluck Party
W – Lentil and Spinach Soup with a Mixed Greens Salad
Th – Chicken and Chorizo Paella
F – Leftovers
Here's to lots of luck, health, wealth and good fortune to you and yours in 2014!
How will you be ringing in the New Year?  What are some of your New Year's customs?  What dinner meals are you pinning and planning this week?