Disclosure: I received a copy of Cooking With Coconut Oil as part of a FitFluential Ambassador opportunity.  The opinions shared are my own.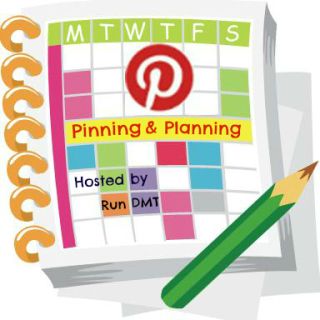 Typically, I incorporate a vegetarian meal for Meatless Monday, but with St. Patrick's Day falling on a Monday this year, our meatless dish will moved to another day this week.  I must eat meat on Monday! I will make no excuses for remaining a carnivore so I can eat Corned Beef and potatoes on St. Patrick's Day.
Along with being guilty for eating meat on Meatless Monday, I would love to really splurge and eat something loaded with green food coloring. *gasp* I know. I know. But these St. Patrick's Rice Krispie Treats made with Lucky Charms look so fun and my kids would love them. Maybe I'll splurge in a less green food coloring kind of way by making Leprechaun Bark or Guinness Brownies with Butterscotch Fudge.
If find yourself in a green mood like me this St. Patrick's, check out the list of green inspired dishes from Family Foodie and the #SundaySupper gang.  Just in time for St. Patrick's Day and the first day of spring, week's theme is "Eat Your Greens!"
Every Sunday evening, Family Foodie and her Sunday Supper gang host a #SundaySupper conversation on Twitter. They tweet throughout the day and share recipes from all over the world. The weekly chat starts at 7:00 pm ET. If you want to join in the #SundaySupper conversation, follow the #SundaySupper hashtag and remember to include it in your tweets to join in the chat. Check out our the #SundaySupper Pinterest board for more fabulous themed-recipes and food photos.
This week while my kids are off from school for spring break, I have planned an action packed full of fun outdoor activites.  With a very busy, fun and yet exhausting days out in the Florida sun, I planned easy meals or meals that can be prepared ahead of time that just need to be heated when we return home, such as a Sweet Potato Crusted-Quiche I found in Elizabeth Nyland's  Cooking With Oil Cookbook.
The photos are beautiful and the recipes seem simple and easy to follow.  I've dogged-ear a few recipes I'd like to try but I need to visit Whole Foods Market to find some of special ingredients for these paleo, gluten-free dishes, like coconut flour. I just don't have that on hand to throw these dishes together.  Having said, I very excited to explore this Cooking With Coconut Oil cookbook and dig into these dishes once I purchase the required ingredients because I've been struggling with new ways to use coconut oil. Over the next few weeks, my coconut oil exploration will begin and you will notice a few of these recipes added into our dinner menu starting with the Sweet Potato-Crusted Quiche.
Here's our dinner menu for the week:
S – Buffalo Grilled Chicken Breast Sandwiches on Ciabatta Roll with Low Fat Blue Cheese Cole Slaw
St. Patrick's Day – Corned Beef and Cabbage with Red Potatoes
Meatless Tuesday – Black Beans and Rice with Plantains
W – Sage and Sundried Tomato Cream Sauce with Grilled Italian Chicken Sausage
Th – Mojo Marinated Beef Fajitas
F – Pizza
What's on your dinner menu this week?   Are you serving up anything special  for St. Patrick's ? What recipes are you pinning and planning? Anything green?