Last week, I visited my sports physician for a follow-up prognosis of my heel spur. I told Dr. Wojnowich that I have been easing back into running, only running a half mile about 2 times a week and taking on the Fitness Blender challenges for strength training.
Although I still occasionally feel pain, Dr. Wojnowich seemed very pleased with my progress and my slow non-aggressive approach to running. After all, it took years to get here so it's going to take some time to heal. However, for not pushing myself too hard, my visit is in two months and I can slowly ease up to the one mile distance as long as I am pain-free.
For me, it's one day at a time. Some days I'm in a lot of pain, which means I spend most of the day in my boot. Other days I'm fine and I feel like I could run miles, but even on those days I just take it easy with only a half mile distance and some strength training although I do try to run that half mile just a tad bit faster. For now, I am really happy with a 10:00 mile even if it is a half mile for five minutes.
I even bought myself some new Brooks running shoes (on sale) to keep me running happy and strong.
Do you remember about a year and a half ago when I participated in a mom-focused fitness program called "Body Back"?
Well, Fit4Mom Tampa Bay has expanded its locations and there is a new session starting in Carrollwood next week! This 8-week session runs from January 26 to March 17 with two early morning sessions at 5:15 every Tuesday and Thursday.
There were so many things I loved about Body Back. Besides being a fitness class specifically designed by moms for moms, I selfishly loved that all the women in the class shared the same mom bod as me. We all faced the same struggles with losing weight and faced the challenges with trying to tighten and tone things up.
Many of the Body Back exercises target the core and Lords knows, I need all the help I can get in that department! It's really so frustrating that I've been gaining most of my weight around my middle since turning 40. For me, I know my struggles relate to sitting at a desk all day and not exercising as much as I'd like given the state of my foot. So the timing of focusing on getting my Body Back is perfect!
The last time I participated in Body Back, I was training for Chicago Marathon. So, I really couldn't give the program 110% and my full attention because I was training so much. In addition to the small group fitness classes twice a week, participants are recommended to workout at home along with the Body Back DVD. But since I was running and weight training so much already, I skipped out on the DVD. Plus, I didn't really follow the menu plan nor did I journal my food. So, I guess it's fair to see I gave the program about 50%, however, I still saw results.
But now, things are clearly different. Since I'm not training for a marathon and barely running at that, I can give Body Back a full 110%. Well, I'm not saying I will journal my food because I'm terrible at that. (Have you been following me on MyFitnessPal?!) Therefore, 100% may be a bit more realistic although this go around I can definitely commit to working out at home more.
So, what exactly is Body Back?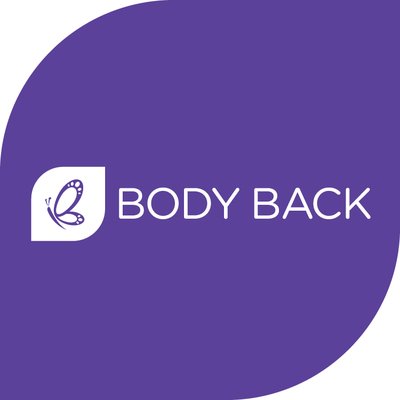 Body Back is a results-based workout designed for moms who want their body back, whether they just had a baby or their last child was born twenty years ago! Most importantly, it will help women unlock their personal possibilities in an inspiring and powerful environment. Body Back® clients experience targeted high-intensity workouts, inspiration and motivation in every class. When done in conjunction with founder Lisa Druxman's Mama Wants Her Body Back meal plan and workout DVDs, moms have a surefire combination for success.
What does Body Back include?
Two high intensity, interval workouts per week in a small group format
A nutrition plan and food diary
Before and after fitness assessments and measurements
Online coaching and support through a motivating and inspirational program
Mama Wants Her Body Back workout DVD
The workouts have been clinically proven in a university research study to help moms lose the weight and return to their pre-baby body composition and confidence. Moms all over the country are achieving results that they never dreamed possible.
With my limited fitness ability and modifications due to my pain, I know this is just what I need to get my Body Back in time for Spring Break. But really, let's face it. It's always swimsuit season in Florida and there is no better time than the present for mama to whip things into shape.
I would LOVE for some local runner mothers and ladies longing for a bathing suit body once again to join me Register here.
Mention Run DMT to save $50 off your 8-week Body Back session.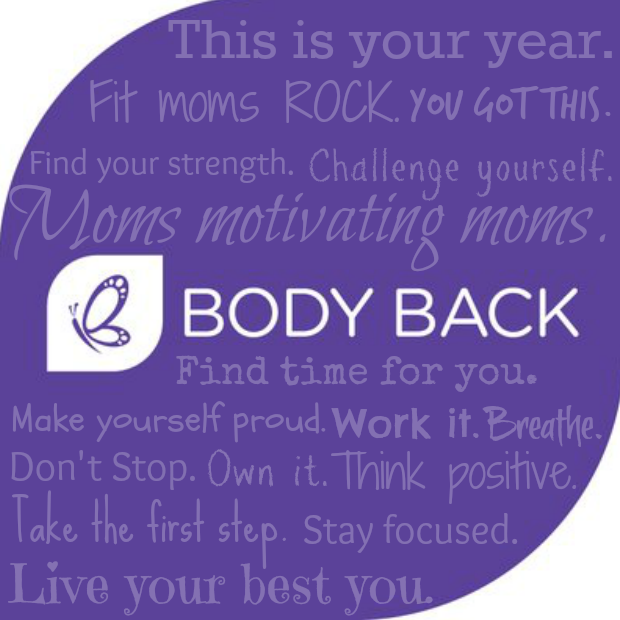 How are you doing with your fitness goals so far in 2016? What are your challenges and struggles with meeting your fitness goals? What areas do you want to target? 
Disclosure: I am participating a Body Back fitness program provided by Fit4Mom Tampa Bay in exchange for my opinions. All opinions shared are my own.