February is Heart Health Month

As a young adult in college, I learned the importance of heart health when I watched my great aunts and uncles suffer from strokes. As I observed my relatives becoming incapacitated, it was evident this horrible disease ran in our family on my mother's side and therefore, I began to eat healthier and maintain an active lifestyle.
But when my father suffered a stroke last February, I felt my family's heart health odds were stacked against me. My father never smoked, ate healthy and always lived a healthy active lifestyle. How could he suffer from a stroke?
Since turning 40, I've always struggled with my cholesterol. Seeing my dad lying in a hospital bed due to a heart health related disease became a turning point for me. Not to mention all of the buzz surrounding the ACA and generalized healthcare, I knew I needed to take heart health even more seriously.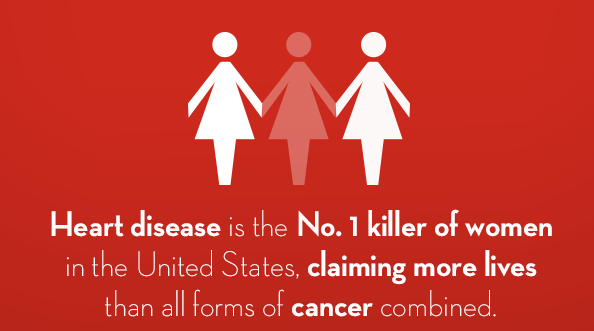 With my dad's stroke still weighing heavy on my mind, I tested my cholesterol while visiting the Gasparilla Eight on Your Side Health Expo last year. At a whopping 218, sadly my results were not the picture of heart health. As a result, I followed up with my primary care physician. Thankfully, my physician's test offered a more accurate analysis and provided a lipid profile with a complete reading of all my HDL and LDL readings.  Although at 218 my cholesterol sat at a "borderline" range, my HDL and LDL levels were in the satisfactory range.
My physician also took into my account my active-eating right-smoke-free-lifestyle, however, given the recent change in my family's heart health history, she advised me to continue living a cautious heart healthy preventive lifestyle. For me, I knew I needed to cut back my alcohol consumption. My father, the picture of health, unfortunately loved his red wine.
Although we all love to acknowledge the health benefits of red wine, too much of something is never a good thing as recently reported by NBC News. The American Heart Association recommends "two drinks per day for men and one drink per day for women (12 oz. beer, 4 oz. of wine, 1.5 oz. of 80-proof spirits, or 1 oz. of 100-proof spirits)" for optimal heart health.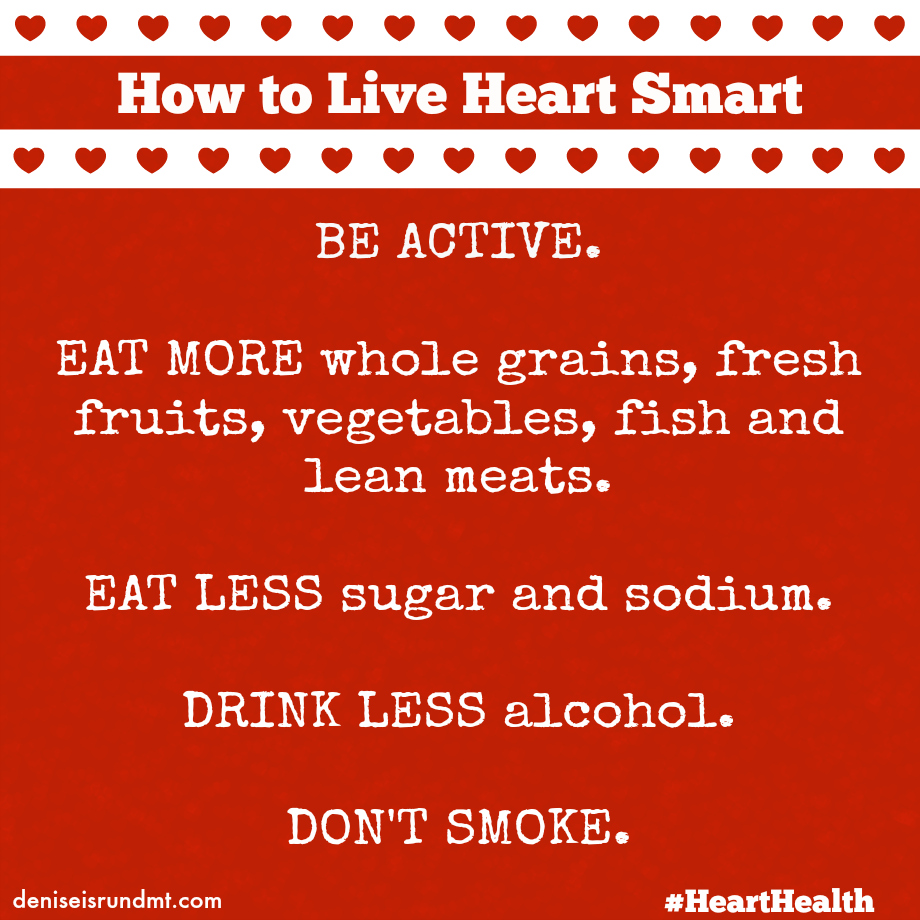 So with heart smart, heart health in mind, here is our dinner menu for the week – low in sugar, sodium and alcohol but FULL of fiber, veggies and lean meats.
SOUPer Bowl Sunday – Lean Chili Con Carne with Maple Syrup Cornbread
Meatless Monday – Skinnytaste Black Bean Burgers with Low Fat Classic Cole Slaw
Tuesday – Ground Turkey Tacos
Wednesday – Lightened Up Tilapia Picatta with Angel Hair Whole Wheat Pasta
Thursday – Brinner (Breakfast for Dinner) – Veggie and Potato Breakfast Skillets
Friday – Celebrating my Dad's 76th Birthday at Craft Street Kitchen
What changes are you making in your life to live heart healthy? What heart smart recipes are you pinning and planning? What's on your dinner menu this week?