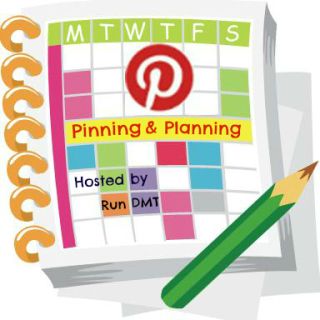 I need to do things a little differently for this week's Pinning and Planning feature. Firstly, tomorrow I will be participating #SundaySupper's Stuff, Wrap and Roll Recipe Lineup.  For my big #SundaySupper premiere, I'm showing off my Scotch Eggs with Sriracha Dipping Sauce.  I am so excited to finally be able to participate along side the most outstanding foodie bloggers that make the Super Supper Movement team.
With my #SundaySupper going live tomorrow morning, I needed to have my Pinning and Planning feature posted before the #SundaySupper post. Not a big deal, it's just more a scheduling thing.
On Monday morning, Students across the state of Florida face the dreaded FCAT. With the stress of the test, students are recommended to get plenty of sleep and eat good a breakfast to be on their best game for the test.  Therefore, Iron chef Allan and I thought we would add our breakfast menu to my Pinning and Planning feature this week so my readers can see what my kids will be eating each test day morning.
Sleep is essential and fueling your body right is critical whether you're an athlete or test-taking student. Just like long distance runners, test-taking students have to prepare their bodies for the long haul of assessment tests. It's so critical for kids to eat the right foods to boost their brain power.
As a mom of three, I always notice a huge difference in my kids when they eat a well-balanced breakfast with a bit of protein, fruit and carbs. For that reason, I want to make sure they have enough of vitamin rich foods on their plates before the most important test of their little lifetimes.  Since eggs are high in protein, contain several essential amino acids and rich in Vitamin B2 (for energy),Vitamin B12, Vitamin A (good for eyes), eggs are truly the best test-taking fuel.
I will also be making smoothies this week with a tablespoon of chia seeds.  If your kids refuse to eat meat like my little 8 year old vegetarian, sneak a few chia seeds into their foods. Believe it or not, these tiny little chia seeds are full of fiber, rich in Omega-3 and pack full of protein and because they are so tiny, my kids mistake them for strawberry seeds in their smoothies.  And yes, they are the very same CHA-CHA-CHIA from the grass growing pets from the 80s.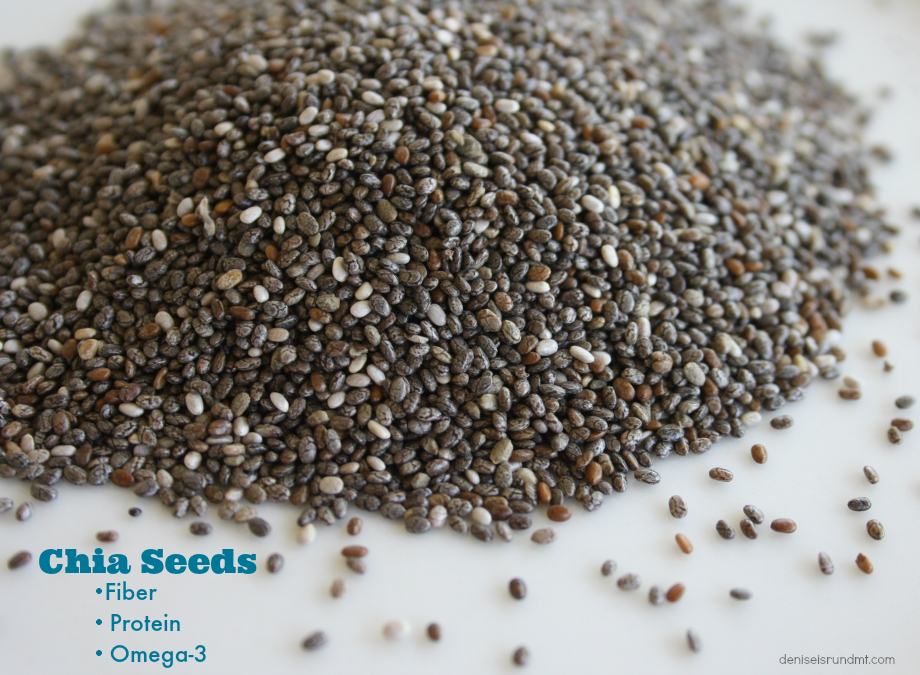 Chia seeds are wonderful, but they do tend to run wonderfully pricy. For more bang for your buck, buy chia seeds in bulk at your local health food store, like Whole Foods Market. I actually found an organic 20 oz bag of chia seeds at TJ Maxx for under $8.00. If you want to fuel right without breaking the bank, watch for deals like that near you.
Tomorrow morning, I will be running the Iron Girl Half Marathon and then the family and I will head down to the Taste of South Tampa.  The vendor line up looks AMAZING and I cannot wait to try everything.  After that, we'll head home to mentally and physically prepare for a week of test-taking.
Good luck to all Florida students taking FCAT this week!  Here's our protein-rich breakfast and dinner menu for the week.
Sunday – Taste of South Tampa
Meatless Monday
Tuesday
Wednesday
Breakfast- Berry, Banana and Mango Smoothie (made with Greek yogurt and chia seeds) and a toasted bagel
Dinner – Veggie Omelets with sautéed potatoes
Thursday
Breakfast – Poached Egg English Muffin Sandwiches with a side of fresh fruit
Dinner – Leg of Lamb with Red Potatoes and a Mixed Greens Salad
Good Friday (No School ) – Celebrate FCAT with a Easter Tea
Saturday – Leftover Lamb Curry
Easter Sunday Brunch
What's on your breakfast and dinner menu this week?   What do you like to feed your kids for breakfast before a big test? What are your plans for Passover and Easter?